Drug & Alcohol Rehab Insurance | Understanding Coverage For Addiction Treatment
Published
on

January 21, 2021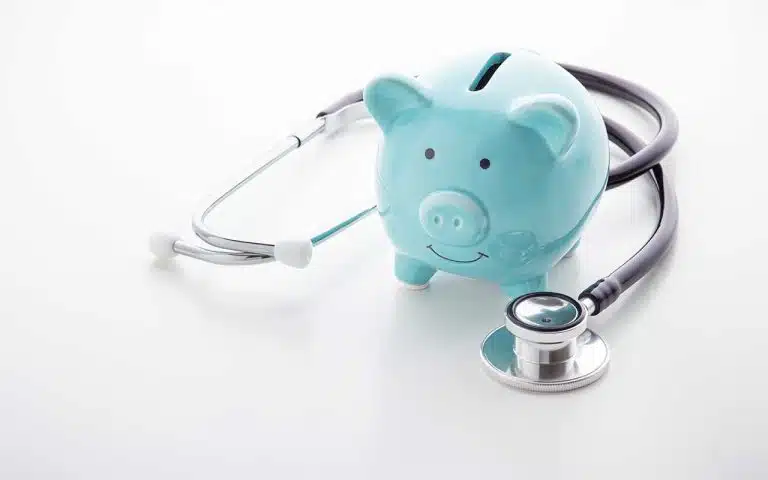 After the Affordable Care Act (ACA) was passed in 2010, any health insurance plan purchased in the marketplace covers mental health and substance abuse services.
Yet, the details of health insurance plans, and the process of using insurance to cover addiction treatment, is burdensome and complex.
At Ark Behavioral Health, we want you to access treatment regardless of insurance or your ability to pay. To determine your insurance coverage for addiction treatment, reach out to your insurance provider, contact a treatment center like us, or learn more about health insurance.
Addiction Treatment Is An Essential Health Service
Treatment for addiction and other mental health issues is considered an essential health service and must be covered by insurance. Because of this, all health insurance plans must cover:
therapy, counseling, and other behavioral health treatment
inpatient services for mental and behavioral health
treatment for addiction/substance use disorder (SUD)
How much of your services are covered depends on several things, including the state you or a loved one lives in, the particular health plan you're enrolled in, and whether or not your treatment provider is in-network or out-of-network with your insurance plan.
Insurance Carriers Accepted By Addiction Treatment Centers
Addiction treatment centers are in-network with or accept plans from insurance carriers like:
Axa Equitable
Coventry Health
Optima Behavioral Health
Wellpoint
Be aware that every insurance plan is different. If you have an insurance plan with one of the above carriers, contact your treatment provider or insurance carrier to confirm your plan covers treatment.
Using Your Insurance Coverage For Addiction Treatment
To understand how you can use your insurance coverage for drug or alcohol rehab, you need to consider the basics of insurance. Unfortunately, it's a complicated process—but we're here to help.
Here's what you need to know about insurance coverage:
Know About In-Network & Out-Of-Network Providers
Your insurance plan may cover rehab services at in-network or out-of-network providers. Some insurance plans cover services for out-of-network treatment providers, while others only cover the cost for in-network providers.
An in-network provider, for example, has contracted with your insurance carrier. This means you'll likely pay fewer out-of-pocket costs for treatment that's in-network with your insurance.
You can usually find a list of in-network treatment providers on your insurance company's website. This list is likely to include treatment providers like:
therapists
psychiatrists
psychologists
doctors
counselors
other clinicians who have contracted with your insurance carrier to provide mental health services for members
You can also call an addiction treatment center directly to find out if they're in- or out-of-network with your plan.
Some insurance plans also allow you to receive services out-of-network, but this may be more expensive, have a higher deductible, or be subject to further restrictions.
Know Your Deductible
Your deductible refers to the maximum amount you'll pay for covered healthcare services before your benefits kick in. For example, if you have a deductible of $2,500, then you'll pay the first $2,500 of your addiction treatment.
After you meet your deductible, your insurance company will pay for the rest (note, some copay fees may still apply). You'll need to check your plan for more details, as some plans have separate deductibles for medications or pay for services before you meet your deductible.
Know Your Copayment
Your copayment, or copay, is a fixed amount of money your insurance company requires you to pay for covered services. Many insurance plans require a $20 copay for doctor office visits, which could be similar to what you pay for outpatient substance abuse treatment visits.
However, you must check your plan to determine your copay and other out-of-pocket expenses. All policyholders have the right to an easy-to-read summary of benefits for your plan.
Know About Pre-Approval/Prior Authorization
One thing we never think about with insurance coverage is prior authorization or approval. This is one way your insurance company tries to keep costs under control.
With some plans, your doctor or healthcare professional are required to obtain approval from the insurance company that your treatments qualify for payment coverage.
This is a burdensome process throughout the healthcare system. It can delay both medications and treatment. If you have a certain form of addiction treatment in mind, you'll want to consult with your insurance carrier to find out if you'll be approved for services.
Know Your Insurance Card
If you have a health insurance plan, you were likely mailed a bunch of membership materials, including a health insurance card. This card provides lots of details for your plan, including:
your member or group numbers
your plan type
a phone number to call for questions about what your plan covers
Knowing the information on your card, or acting on that information and calling the customer service line, can help you understand your insurance coverage so you know how to use it once you begin the treatment process.
Know Your Treatment Provider
Insurance coverage is confusing, so if you want to avoid waiting on hold with your carrier, you can contact the addiction treatment center directly.
Once you're on the phone with a provider, you can ask the treatment specialist:
if they accept your insurance
if your insurance company pays directly
if you'll have a copayment
if you need to pay for treatment in full and then submit an insurance claim to be reimbursed later on
Contacting the treatment facility also helps you find out if they accept out-of-network insurance plans or offer any sort of private payment plan options.
Types Of Addiction Treatment Covered By Health Insurance
As an essential health service under the ACA, the types of addiction treatment programs that are covered by your health insurance plan may include the full continuum of care:
clinical assessment of your needs
treatment for co-occurring mental health conditions
family counseling/therapy
medication for certain addictions, including opioid use disorders
social work services/case management
There are also several factors that could affect the health benefits that are covered under your plan, including treatment length, medical need, and the specifics of your plan.
How Do You Determine Rehab Insurance Coverage?
The best way to determine insurance coverage for addiction treatment is to contact your insurance carrier or the treatment center itself.
Your insurance carrier can help you:
understand the details of your plan
let you know what services are covered
provide a list of in-network therapists, clinicians, and other providers
help you figure out your copay, deductible and other out-of-pocket expenses
A treatment specialist at a drug or alcohol rehab center can help you:
figure out if treatment at the facility is covered by your insurance
decide if their treatment center is the best option with your coverage
look into your insurance information to determine covered services
find a treatment program that works with your insurance
It's the job of both the insurance representative and the treatment specialist to help you understand your coverage and receive mental or behavioral health care as quickly as possible.
Types Of Health Insurance Plans That Cover Addiction Treatment
There are different kinds of health insurance plans that may affect your coverage for addiction treatment. Some insurance plans are very restrictive on where you can receive treatment, and may only offer in-network choices of treatment providers.
It's crucial to know what type of health insurance plan you have. For addiction treatment, there are three main types of insurance plans: public, private, and group.
Public Insurance
Public insurance plans are funded by state or federal governments. They have strict eligibility requirements and are designed for people who can't afford private or commercial plans purchased via the marketplace.
Medicaid
Medicaid insurance plans are funded by state governments. Although every state determines their own specific requirements, each state must provide benefits to certain populations, including low-income families, eligible pregnant women, and people collecting social security.
Your Medicaid plan should cover some addiction treatment services, but it depends on your state's plan. If you have Medicaid, check your state's specific guidelines to learn more.
Medicare
Medicare public health insurance plans are designed for people age 65 or older, young people with disabilities, and others who meet certain requirements.
There are various types of Medicare plans, including Part A and Part B, so you'll need to check the details of your plan, or call a treatment provider, to determine addiction treatment coverage.
Private Insurance
Private or commercial insurance plans refer to plans purchased within the exchange or marketplace. These can also come from your employer, and may include levels of coverage like Bronze, Silver, Gold, or Platinum.
There are four common plan types that determine whether your insurance covers in-network treatment, out-of-network treatment, or provides some options for both.
HMO Plans
A Health Maintenance Organization (HMO) plan limits coverage for addiction treatment to care from providers who have contracted with the insurance carrier. This means your treatment options are limited and very specific to treatment centers that are in-network with your plan.
PPO Plans
Similar to HMO plans, Preferred Provider Organization (PPO) plans encourage you to seek treatment within their network of providers.
However, PPOs are likely more flexible. PPOs expand their in-network coverage area and put fewer restrictions on out-of-network treatment options, which may be covered in some cases.
POS Plans
Point of Service (POS) plans also want you to receive treatment with in-network providers, but they likely require you to get a referral from your primary care physician (PCP). For addiction treatment, POS plans provide flexibility for the kinds of services you can use insurance for.
Group Insurance
Group insurance refers to plans offered by employers or other membership groups. If you receive health insurance as part of a benefits package through your job, you may have a group plan that's paid for by your employer and offered through a particular insurance carrier.
Many group plans are offered by major insurance carriers, and many of these major carriers provide coverage for addiction treatment and mental health services.
Does Insurance Cover Mental Health Issues & All Drug Addictions?
Because addiction treatment is considered an essential health service, most plans shouldn't discriminate between one addiction or another. If you struggle with substance use, your plan should offer benefits for treatment services, regardless of the substance you're addicted to.
The federal parity law, which was passed in 2008, requires insurance plans to cover mental health issues just like any other medical need. This means your financial requirements for addiction treatment, like a copay, should be similar to other medical coverage.
This law applies to health insurance plans like:
group insurance or employer-sponsored health coverage
private plans purchased via the marketplace or the ACA (Obamacare)
Medicaid programs (though requirements vary)
Call the number on your insurance card to learn more about mental health services like addiction treatment (some plans may include a number that's specific to this issue). Or, learn more about the federal parity law.
Learn More About Health Insurance Online
Understanding your insurance policy is confusing. Check out these online resources to learn more about coverage:
State Health Insurance Assistance Programs
Health Insurance Resource Center
Read the Affordable Care Act, Health Care Law
Addiction Treatment Insurance Coverage FAQ
How Much Does Addiction Treatment Cost With Insurance?
The cost of drug rehab with insurance depends on your health insurance plan. Even with coverage, expect to pay some out-of-pocket expenses. To learn more about the cost of treatment with insurance, contact us or another treatment provider as well as your insurance carrier.
How Much Does Addiction Treatment Cost Without Insurance?
Without health insurance, the cost of drug rehab is wide-ranging and varies based on several factors, including patient needs, length of stay, level of treatment, and more. Contact us to learn how much treatment will cost for you.
Learn more about the Cost Of Rehab Without Insurance
Do Rehab Centers Accept Medicare Or Medicaid?
Public insurance plans like Medicare or Medicaid may be accepted by some rehab centers. However, these plans come with strict eligibility requirements and may only cover treatment at certain facilities. Call your local Medicaid or Medicare office to learn more.
Is Financial Assistance Available?
You can look for financial assistance for addiction treatment through various local, state, and federal government programs. Look for grants from the Substance Abuse and Mental Health Services Administration (SAMHSA), or contact treatment providers directly to see if they offer sliding-scale payment plans based on your income.
Is Medication-Assisted Treatment Covered By Your Insurance?
Plans can cover medication as part of your treatment, including methadone, Suboxone, and other approved drugs. However, coverage varies and you may have to go through a pre-approval process to cover the cost of prescribed medications. Contact us or your insurance company to learn more.
Written by Ark Behavioral Health Editorial Team
©2023 Ark National Holdings, LLC. | All Rights Reserved.
This page does not provide medical advice.
Questions About Treatment?
Ark Behavioral Health offers 100% confidential substance abuse assessment and treatment placement tailored to your individual needs. Achieve long-term recovery.
100% confidential. We respect your privacy.
Prefer Texting?
Our friendly support team is here to chat 24/7. Opt out any time.