Alcohol & Drug Rehab Centers That Accept AllWays Health Partners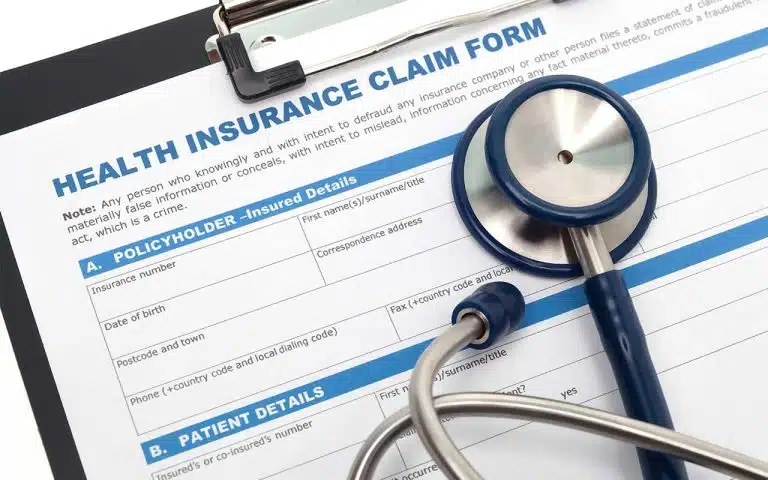 Individuals with addiction can get quick access to the drug and alcohol rehab program that they need with AllWays Health Partners insurance. This insurance company offers plans that can help with the cost of addiction treatment options.
Learn about Insurance Coverage Options For Addiction Treatment
How To Determine AllWays Health Partners Benefits For Substance Abuse Treatment
Finding out the specifics of health care insurance coverage for behavioral health services can be tricky. To find out the exact coverage options when it comes to your health plan and substance use disorder treatment, try:
reaching out to a treatment center and ask about insurance validation
dialing the number on the back of your insurance card
contacting AllWays Health Partners and asking about covered treatment services
asking your PCP for a referral
Does AllWays Health Partners Cover Detoxification Programs?
A medical detox program is often the start of drug rehab. These programs use medical treatments and health care provider support to help people get through withdrawal safely and effectively. AllWays might offer options to cover this initial phase of recovery.
Read more about Detox Rehab Programs
Does AllWays Health Partners Cover Inpatient Drug Or Alcohol Rehab?
It is very likely that AllWays health insurance has options for residential treatment. Along with mental health services, it's common for insurers to offer some coverage for this type of rehab program. These programs provide 24-hour access to care as well as holistic recovery options.
Read more about Inpatient Drug Rehab Programs
Does AllWays Health Partners Cover Outpatient Drug Or Alcohol Rehab?
The goal of an outpatient treatment program is to offer flexible treatment options for people with substance use disorder. It's common for these programs to be covered by health insurance plans.
The treatment options offered by outpatient services can include both medical and behavioral treatments.
Read more about Outpatient Drug Rehab Programs
Does AllWays Health Partners Cover Intensive Outpatient Treatment?
These types of programs are also typically covered by health insurance that provides support for outpatient services. This type of treatment, also known as an IOP, provides a middle ground between general outpatient and partial hospitalization. These programs meet three days each week.
Read more about Intensive Outpatient Treatment
Does AllWays Health Partners Cover Partial Hospitalization Programs?
This type of treatment is commonly called a PHP. This program offers similar treatment levels as an inpatient treatment facility. The goal of this type of program is to support patients medically as well as treat addiction and mental health.
Read more about Partial Hospitalization Programs
Does AllWays Health Partners Cover Methadone Or Buprenorphine Treatment?
These programs use prescription drugs to relieve cravings and dependence associated with opioid addiction. An insurance provider like AllWays may support this kind of medication-assisted treatment.
Read more about Treatment Options For Opioid Addiction
Does AllWays Health Partners Cover Medication-Assisted Treatment For Alcohol Addiction?
Much like opioid addiction, alcohol addiction can have serious symptoms. Health insurance can help with the cost of a medication-assisted treatment program. These types of programs can be standalone but are often more effective when part of a larger inpatient or outpatient rehab program.
Read more about Medication-Assisted Treatment
Where Are AllWays Health Partners Plans Available?
AllWays Health Partners offers health insurance plans to people in Massachusetts. Their local market throughout metro Boston covers both individuals and families looking for health insurance as well as companies looking to provide insurance for their employees.
Types Of AllWays Health Partners Plans
AllWays Health Partners provide insurance options for both individuals as well as employers who need to provide coverage for their staff.
Employer Plans
The health insurance that individuals get through their employers is often different depending on the company and their needs. AllWays provides plans for companies with as few as one to five employees and as large as more than fifty.
Family & Individual Plans
AllWays also provides health insurance plans on the ACA marketplace. These HMO or PPO health plans are available during open and special enrollment periods. These plans can have options for addiction treatment.
Verify Your Insurance Coverage
There are many factors that go into the cost of a rehab program. This includes the specifics of the program as well as prior authorization, in-network providers, deductibles, and copays. To learn more about your insurance coverage, please contact us today.
Written by Ark Behavioral Health Editorial Team
©2023 Ark National Holdings, LLC. | All Rights Reserved.
This page does not provide medical advice.
Questions About Treatment?
Ark Behavioral Health offers 100% confidential substance abuse assessment and treatment placement tailored to your individual needs. Achieve long-term recovery.
100% confidential. We respect your privacy.
Prefer Texting?
Our friendly support team is here to chat 24/7. Opt out any time.