Inpatient/Residential Drug And Alcohol Addiction Treatment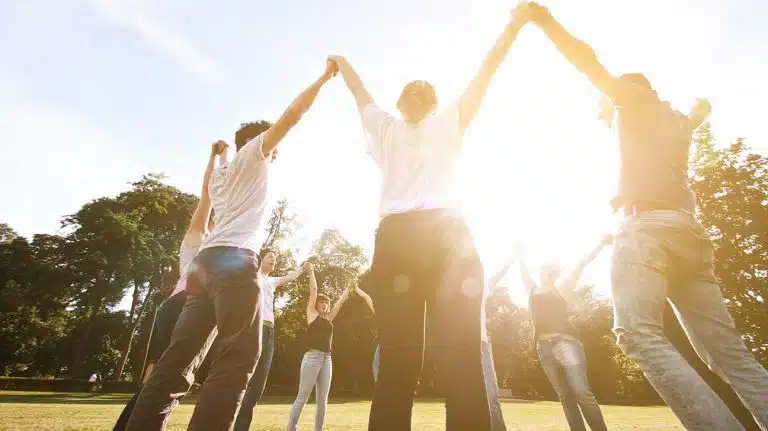 This treatment option removes you from your day-to-day life and surrounds you with a community of peers and professionals focused on the recovery process.
You live at the treatment for the duration of the rehab program (in a shared or private room), and are supervised and cared for around-the-clock.
Because there is no one single rehab treatment that works for everyone, the best treatment centers provide personalized care to address individual mental and behavioral health needs.
What To Expect From An Inpatient Treatment Center
Many residential or inpatient treatment centers take place in non-hospital settings and are modeled after resort- or home-like environments. The goal of these programs is to guide you towards recovery in a stable and supportive environment before returning to your day-to-day life.
You'll begin treatment with an assessment of your needs and situation. After this initial assessment, an individualized treatment plan will be created and implemented by various treatment specialists and professionals at the rehab center.
Staff on your treatment team may include:
substance abuse counselors
nurses
therapists
nutritionists
psychiatrists
physicians
case managers
Within your personalized treatment plan, you'll likely have access to:
integrated mental and behavioral health care
wellness activities like yoga, meditation or prayer, and exercise
aftercare services
Each day you'll participate in a daily schedule organized and tailored to your needs. Your day may also include three meals, therapy and counseling sessions, rest and relaxation, and other treatment activities that promote a healthy recovery.
Who Should Attend Inpatient Drug And Alcohol Rehab?
Inpatient programs are well-suited for anyone struggling with alcohol or drug addiction.
However, these programs work best if you or your loved one:
have attended outpatient treatment with little success
live in an environment where drugs and alcohol are frequently used
struggle with co-occurring mental health issues
struggle with severe alcohol or drug addiction
live in a rural area and lack transportation to reach an outpatient program
Inpatient treatment is also recommended for individuals whose substance use disorder may cause them to hurt themselves or others.
How To Choose The Best Inpatient Drug Rehab Center
According to the Substance Abuse and Mental Health Services Administration (SAMHSA), there are over 3,000 behavioral health treatment facilities that offer inpatient drug rehab in the United States.
Because addiction treatment requires an individualized approach and no one method works for everyone, it's important to choose a rehab center that's a good fit for you.
As you search for inpatient facilities that provide individualized care, also consider:
staff-to-patient ratio, or if they employ medical staff like physicians and psychiatrists
if they offer aftercare or alumni services
if they offer detoxification services
if they're capable of addressing co-occurring mental health conditions
if they offer multiple therapies, including family therapy
program length (the National Institute on Drug Abuse suggests you should attend treatment for at least 90 days, which may include both inpatient and outpatient treatment, as well as aftercare)
payment, including if they accept your health insurance
what recreational activities they offer (like equine therapy or hiking trails), as well as amenities for comfort (like private rooms or in-house meals)
whether the program is accredited by the Joint Commission, Commission on Accreditation of Rehabilitation Facilities (CARF), or other agencies that evaluate quality of care
the location of the rehab facility and how you'll get there.
The Benefits Of Inpatient Rehab
Inpatient rehab is beneficial because it can attend to not only your drug or alcohol abuse issues, but to your overall health needs as well.
By staffing programs with a wide-range of professionals, and by coordinating services with case managers and social workers, inpatient rehab programs can address social, medical, and psychological needs, as well as assist you in your employment and other life endeavors.
Other benefits of inpatient substance abuse treatment include:
participating in a structured and safe environment with constant support
living away from influences and triggers that could contribute to relapse or drug use
realizing the power of living in the moment through various exercises and activities
living in a therapeutic community where people in addiction recovery learn from and motivate one another
building a community of peers that lasts a lifetime
Inpatient Alcohol And Drug Treatment Length
The majority of residential treatment programs are short-term and last for around 30 days. However, many rehab centers provide long-term programs for up to 90 days, with some offering programs that last 45 to 60 days as well.
Although the National Institute on Drug Abuse (NIDA) recommends treatment last at least 90 days, this can be achieved with 30-day inpatient rehabilitation that's combined with a period of aftercare, outpatient treatment, and other supportive services.
Inpatient Addiction Treatment Cost And Payment Options
The cost of inpatient treatment can be expensive and wide-ranging. A 30-day program, for example, could cost anywhere from $5,000 to $20,000 dollars if you don't use insurance.
Many programs, however, accept major health insurance plans. To find out if your insurance is accepted, contact your insurance company and the treatment center to learn more about your payment options and what's covered.
How To Find Inpatient Rehab Near You
There are several tools you can use to locate a treatment center near you, including:
SAMHSA's Behavioral Health Locator Tool
NIAAA Alcohol Treatment Navigator
ASAM Physician Locator
Google or Google Maps search
substance abuse hotlines
a referral from your primary care physician or mental health care provider
If you live in the Northeastern region or anywhere in the United States, you can also contact us. We offer a variety of alcohol and drug rehab programs and services in Massachusetts, including residential treatment.
To learn more, please connect with our treatment specialists today.
Written by Ark Behavioral Health Editorial Team
©2023 Ark National Holdings, LLC. | All Rights Reserved.
This page does not provide medical advice.
Questions About Treatment?
Ark Behavioral Health offers 100% confidential substance abuse assessment and treatment placement tailored to your individual needs. Achieve long-term recovery.
100% confidential. We respect your privacy.
Prefer Texting?
Our friendly support team is here to chat 24/7. Opt out any time.