Alcohol & Drug Rehab Centers That Accept UniCare Insurance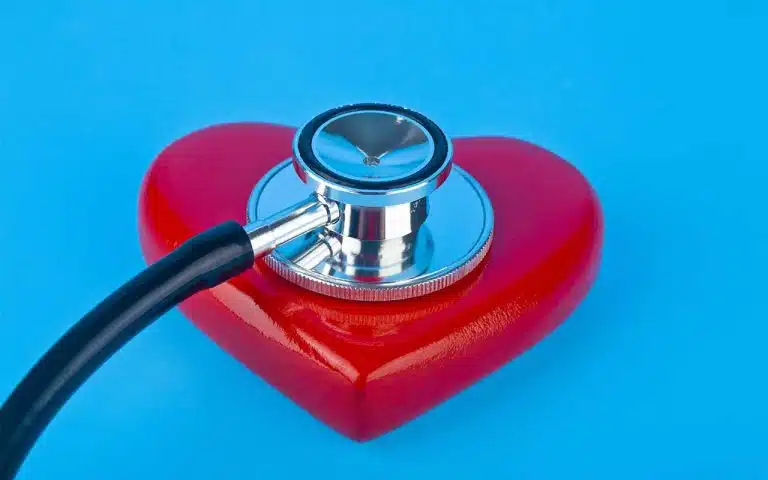 UniCare Insurance is an Anthem Inc. company. This insurance provider specializes in working with employers to create insurance plans for employees.
Their health care plans can be customized based on employers' needs and include vision, Medicaid, and substance use disorder coverage options.
Insurance Companies That Cover Alcohol And Drug Rehab
How To Determine UniCare Insurance Benefits For Substance Abuse Treatment
Each insurance plan is different. Companies can even offer different plans based on employers, plans on the market, or private insurance.
The fastest way to see if a treatment center accepts your insurance is to give them a call. Here are other tips for figuring out your insurance coverage:
call the phone number on your health plan's card
reach out to a representative from the insurance company
contact a rehab center or treatment program directly
Does UniCare Insurance Cover Detoxification Programs?
A medical detox program helps people who are just starting their recovery. These programs help people through withdrawal symptoms. This is when the body breaks the initial physical and psychological effects of chemical dependence. Insurance plans can help with these costs.
Learn more about Medical Detox Programs
Does UniCare Insurance Cover Inpatient Drug Or Alcohol Rehab?
In a residential treatment program, people with alcohol or drug addiction can find 24-hour access to care as well as a safe home to focus on their wellbeing. These programs often incorporate peer-group therapy sessions, family therapy, and mental health services.
Insurance plans may help cover the cost of an inpatient treatment plan.
Learn more about Inpatient Drug And Alcohol Rehab Programs
Does UniCare Insurance Cover Outpatient Drug Or Alcohol Rehab?
The goal of an outpatient program is to give people the treatment they need while still allowing them to focus on their day-to-day lives. These programs are often aimed at people who are further along in their recovery or have consistent support from family members.
An insurance provider might be able to help with the cost of these services.
Learn more about Outpatient Drug And Alcohol Rehab Programs
Does UniCare Insurance Cover Intensive Outpatient Treatment?
This type of care is also known as IOP. This level of drug rehab is in between general outpatient and a PHP. These programs can be covered by an insurance provider. This addiction treatment service meets 3 days per week.
Learn more about Intensive Outpatient Treatment
Does UniCare Insurance Cover Partial Hospitalization Programs?
A PHP is the most intensive type of outpatient care. This program offers inpatient treatment options, but on a more flexible schedule. These programs typically meet for 5 days each week. Insurance programs like UniCare can help with the cost of this treatment.
Learn more about Partial Hospitalization Programs
Does UniCare Insurance Cover Methadone Or Suboxone Treatment?
Medications like methadone and Suboxone (buprenorphine and naloxone) are used to treat opioid addictions. There is a myth that these medications replace addictive substances. This isn't true.
These medications actually treat the physical and psychological symptoms of addiction. Insurance plans with prescription drug coverage from UniCare can help with these costs.
Learn more about Opioid Addiction Treatment Programs
Does UniCare Insurance Cover Medication-Assisted Treatment For Alcohol Addiction?
Medication-assisted treatment (MAT) also helps people with alcohol addiction. This treatment can be covered by both prescription medication plans as well as other types of health insurance. This treatment helps people make a safe recovery from alcohol use disorder.
Learn more about Alcohol Addiction Treatment Programs
Where Are UniCare Insurance Plans Available?
UniCare operates all across the United States including in Texas, West Virginia, and Massachusetts. This insurance company is a part of Anthem that creates insurance plans for employers and other groups looking to ensure their workforce or members.
Their plans can help people throughout the United States get access to substance use disorder treatment.
Types Of UniCare Insurance Plans
UniCare offers a wide range of plans. Rather than having just a few plans to choose from, they offer customized solutions for employers who are creating health insurance packages for the employees that operate within their company.
This means UniCare plans can differ from employer to employer. Their plans are often similar to the general coverage options offered by Anthem Inc.
Verify Your Insurance Coverage
Insurance can lower your costs when it comes to drug rehab, but you need to know how your insurance works. The specifics of your plan can change how much you need to pay. This includes your co-pays, whether the treatment provider is in-network, and other factors like deductibles.
Contact Ark Behavioral Health today and ask a representative to validate your insurance.
Written by Ark Behavioral Health Editorial Team
©2023 Ark National Holdings, LLC. | All Rights Reserved.
This page does not provide medical advice.
Questions About Treatment?
Ark Behavioral Health offers 100% confidential substance abuse assessment and treatment placement tailored to your individual needs. Achieve long-term recovery.
100% confidential. We respect your privacy.
Prefer Texting?
Our friendly support team is here to chat 24/7. Opt out any time.