List Of Celebrities Living In Recovery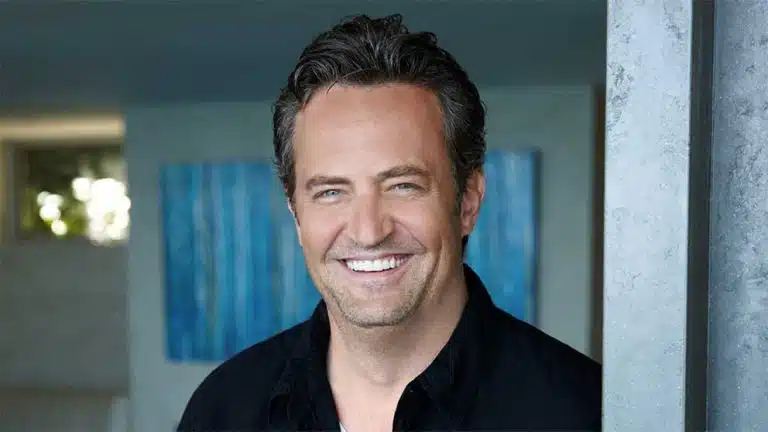 Drug addiction affects all kinds of people, including celebrities. Indeed, many famous people use drugs to numb the stress of living in the public eye.
While some celebrities have lost their lives to addiction, others have proven that recovery is fully possible. Here are twenty public figures who have worked hard to stay sober.
Ben Affleck
Award-winning actor Ben Affleck first entered a rehab facility for his alcohol addiction in 2001. Like many people with addiction, he has experienced several relapses. He sought treatment for each relapse and remains committed to his recovery.
Drew Barrymore
As a child actress, Drew Barrymore first drank alcohol at age 9. At 13, she entered rehab for the first time, marking the start of her recovery journey. She has currently been sober for nearly three years.
Russell Brand
Comedian and actor Russell Brand entered a treatment program for heroin addiction in 2002. He has now been sober for 20 years.
Jamie Campbell Bower
Actor Jamie Campbell Bower, who recently starred as Vecna in Stranger Things 4, was once hospitalized for addiction and mental health issues. In 2022, he celebrated seven and a half years of sobriety.
Eric Clapton
In the 1970s and 80s, musician Eric Clapton struggled with alcohol, heroin, and cocaine addiction. He entered treatment for the second time in 1987 and has been sober since.
Bradley Cooper
Oscar nominee Bradley Cooper became addicted to cocaine and alcohol in his 20s. He started his recovery journey at age 29 after receiving encouragement from fellow actor Will Arnett. He has now been sober for 18 years.
Jamie Lee Curtis
Actress and author Jamie Lee Curtis became addicted to prescription painkillers after a cosmetic surgery in the 1990s. She sought treatment at a rehab center and has been sober for over 20 years.
Robert Downey Jr.
Best known for playing Iron Man, Robert Downey Jr. first got exposed to drugs as a young child. He later developed a severe substance use disorder that led to numerous arrests. He attended court-ordered rehab in 2003 and has since maintained his sobriety.
Eminem
Rapper Eminem first entered rehab for his prescription drug addiction in 2005. He struggled with numerous drugs, including opioids such as Vicodin (hydrocodone) and methadone. In 2022, he celebrated 13 years of sobriety.
Lady Gaga
In 2013, pop star Lady Gaga revealed she struggled with marijuana addiction. She abused the drug to self-medicate her depression and chronic pain. At one point, she was smoking up to 20 marijuana cigarettes a day. With support from friends, she has since learned to control her drug use.
Elton John
Throughout the 1980s, musician Elton John abused cocaine and other substances to cope with the pressures of frame. He became drug-free in 1990 and celebrated 30 years of sobriety in 2020.
Demi Lovato
In 2010, former Disney Channel star Demi Lovato started treatment for substance use disorder, bipolar disorder, and an eating disorder. In 2018, she relapsed and almost died of a drug overdose. She then returned to treatment and has been sober for 4 years.
Rob Lowe
Actor Rob Lowe started struggling with drug and alcohol abuse as a teenager. His behavior soon took a toll on his career, and he entered addiction treatment in 1990. He has remained sober since.
Kelly Osbourne
Singer and actress Kelly Osbourne struggled with Vicodin abuse from a young age. She first entered rehab in 2004 at age 20. After a few relapses, she celebrated one year of sobriety in 2022.
Matthew Perry
In 1997, actor Matthew Perry suffered a jet ski accident and was prescribed opioids to treat the pain. He then developed an opioid addiction and entered rehab that same year. He became sober in 2001.
Daniel Radcliffe
Actor Daniel Radcliffe struggled with alcohol use while starring in the Harry Potter films. Once he completed the last film in 2010, he started his treatment journey. He has stayed sober since.
Nicole Richie
After hitting rock bottom and getting arrested in 2003, television personality Nicole Richie sought help for her cocaine and heroin addiction. She has since achieved nearly 20 years of sobriety.
Jada Pinkett Smith
Actress Jada Pinkett Smith struggled with alcohol and drug abuse throughout the 1990s. Thanks to professional treatment and support from loved ones, she has now been sober for over 20 years.
Charlie Sheen
Actor Charlie Sheen has publicly battled drug and alcohol addiction for many years. In 2012, he relapsed after achieving 11 years of sobriety. He then resumed treatment and celebrated 4 years of sobriety in 2022.
Dax Shepard
Actor Dax Shephard celebrated 16 years of addiction recovery in 2020. Unfortunately, he then relapsed after being prescribed opioids to treat pain from a motorcycle accident.
He has since become sober again and cites the 12-step program Alcoholics Anonymous as an important part of his recovery journey.
Steven Tyler
Best known as the lead singer of Aerosmith, Steven Tyler has struggled with drug abuse and addiction since the 1960s. He has experienced several relapses. After his most recent relapse in May 2022, he promptly reentered treatment to focus on his recovery.
If you or someone you love struggles with substance abuse, please reach out to an Ark Behavioral Health specialist. Our addiction treatment centers offer medical detox, mental health counseling, and other evidence-based services to help you or your loved one stay sober.
Written by Ark Behavioral Health Editorial Team
©2023 Ark National Holdings, LLC. | All Rights Reserved.
This page does not provide medical advice.
Questions About Treatment?
Ark Behavioral Health offers 100% confidential substance abuse assessment and treatment placement tailored to your individual needs. Achieve long-term recovery.
100% confidential. We respect your privacy.
Prefer Texting?
We've got you covered.
Receive 24/7 text support right away.
There is no obligation and you can opt out at any time.