Marijuana And Dopamine Levels In The Brain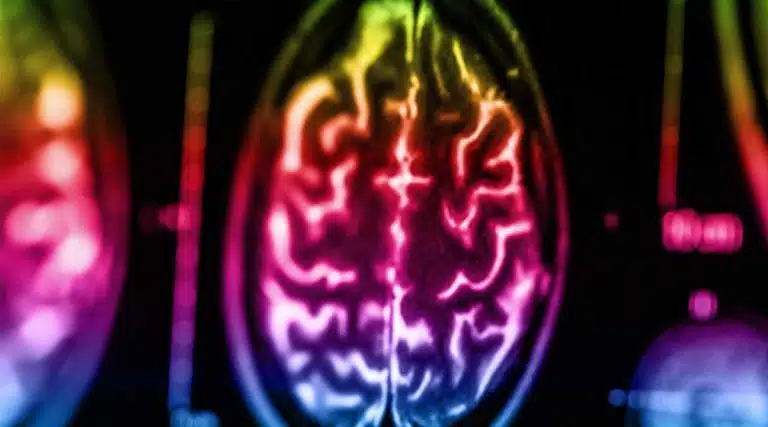 With marijuana's legalization and public sentiment in a state of nationwide flux, the new focus is being put on understanding the neuroscience, pharmacology, and psychiatry of the many effects that cannabis and its active ingredients have on the body and mind.
Of particular importance is the complex interaction between marijuana and dopamine.
What Is Dopamine?
Dopamine is a neurotransmitter, a hormone that is constantly passed from neuron to neuron in different amounts to direct a wide range of brain and bodily activity. Dopamine plays a leading role in movement, memory, attention, sleep, mood, learning, and pleasure.
Having properly balanced dopamine levels is extremely important for day to day happiness, motivation, and well-being:
If your dopamine levels are too low it can contribute to clinical depression and issues with memory, concentration, and movement.
If your dopamine levels are too high it can contribute to compulsive or impulsive behaviors, including aggression, potential for addiction, and ADHD.
Dopamine releases across different brain regions and is controlled by two other neurotransmitters: glutamate and gamma-aminobutyric acid (GABA). If GABA is high, dopamine release goes down. If glutamate is high, dopamine release goes up
Does Marijuana Change Dopamine Levels In The Brain?
Marijuana changes dopamine levels in the brain, but marijuana's effect on dopamine levels is more complex than a drug like cocaine, which directly overloads the brain causing a sudden surge of pleasure and energy.
CBD Vs. THC
Of the many different compounds in marijuana, there are two worth mentioning in regards to dopamine levels: tetrahydrocannabinol (THC) and cannabidiol (CBD):
CBD is often used to help treat conditions like pain, insomnia, and anxiety. It can't get you high and seems to increase natural cannabinoid and cannabinoid receptor activity in the body with a variety of low-grade effects.
THC is psychoactive and can make you high due to its roundabout impact on dopamine neurons.
THC & Dopamine
THC mimics anandamide, a natural cannabinoid your body produces to work in your endocannabinoid system where it plays a role in energy, appetite, mood, and perception of time—by regulating GABA.
By filling in for anandamide (but lasting much longer), THC can limit GABAergic activity and indirectly cause a dopaminergic effect.
This increases serotonin and dopamine levels in the areas of the brain that deal with pleasure, reward, memory, and more, including the nucleus accumbens, ventral striatum, hippocampus, substantia nigra, and medial prefrontal cortex.
What Happens When Dopamine Levels Rise Due To The Effects Of THC?
Elevated dopamine levels trip the brain's reward system, causing feelings of pleasure, satisfaction, and achievement. Dopamine can also make time seem to go slower as mental activity speeds up, with increases to libido, energy, and focus.
But, if dopamine levels in your system stay too high for too long, the body will close off some dopamine receptors for a while, even after your high wears off.
This drops dopamine synthesis in your body, blunting the pleasure you would normally feel from other things in your life like food, physical contact, hobbies, and achievement.
This lack of enjoyment from other activities is a common symptom experienced by heavy marijuana users and those who abuse other drugs like opioids or amphetamines.
Heavy Cannabis Use Lowers Dopamine Levels
Heavy use of marijuana has been found to push the body to limit the release of dopamine more and more over time. These low dopamine levels are associated with, and probably responsible for, many of the stereotypes that surround the use of cannabis, including:
poor working memory
low motivation
moodiness
fatigue
depression
This also likely explains why the long-term effects of cannabis use include an increased risk for physical and mental health problems related to low dopamine levels, including schizophrenia, psychosis, anxiety, depression, and Parkinson's disease.
Fortunately, it is believed that the body and brain can recover and restore dopamine activity to normal with enough time and sobriety.
But, the full scope of marijuana's short- and long-term impairments and its effects on development is not yet understood, with research ongoing.
Treatment For Marijuana Use Disorder
According to the National Institute on Drug Abuse, 30 percent of cannabis users in the United States may have some degree of marijuana use disorder, especially young people who begin using the drug before age 18.
This can include cannabis dependence, withdrawal symptoms if you stop use, addiction, and polydrug use.
If you or a loved one is struggling with cannabis use disorder, help is available. Professional substance abuse treatment can give you the tools and support to fully withdraw while managing any difficult physical or psychological side effects.
Your treatment will be personalized and may include inpatient or outpatient treatment, group therapy, and behavioral therapy.
Contact an Ark Behavioral Health specialist to learn more about our treatment programs.
Written by Ark Behavioral Health Editorial Team
©2023 Ark National Holdings, LLC. | All Rights Reserved.
This page does not provide medical advice.
Questions About Treatment?
Ark Behavioral Health offers 100% confidential substance abuse assessment and treatment placement tailored to your individual needs. Achieve long-term recovery.
100% confidential. We respect your privacy.
Prefer Texting?
Our friendly support team is here to chat 24/7. Opt out any time.