Mixing Ativan (Lorazepam) And Weed | Interactions, Effects, & Dangers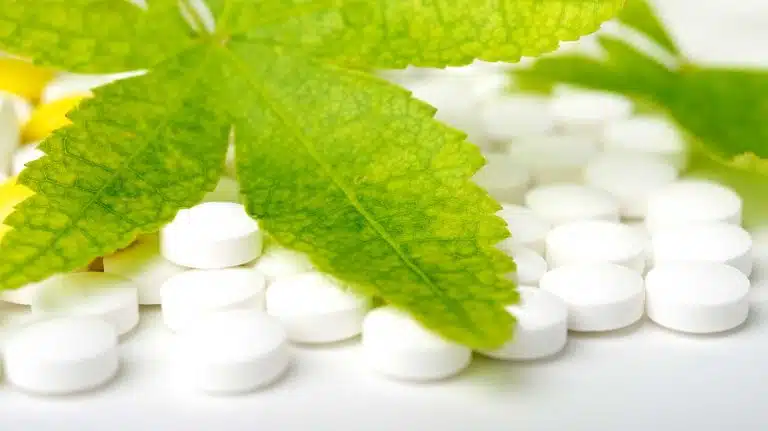 Mixing any two drugs without advice from a healthcare provider can be dangerous, including mixing Ativan and marijuana.
While there haven't been many studies on the long-term effects of mixing the two drugs, what is known about their interactions shows they do not work well together and can cause many adverse effects on the body.
Ativan & Marijuana
Ativan (the brand name for lorazepam) is an anti-anxiety benzodiazepine and a central nervous system depressant often used to treat insomnia, anxiety disorders, and epilepsy. It's long-acting and is usually prescribed for no more than six months due to its potency.
Marijuana is a psychoactive drug that comes from the cannabis plant. It's used mostly for medicinal and recreational purposes. It can help with anxiety, epilepsy, nausea, and pain. Its legality is currently based on the state you live in.
Both drugs are also considered sedatives.
Ativan & Marijuana Interactions
Mixing Ativan and cannabis tends to increase the side effects of both drugs. The two drugs have an additive effect.
This means the dizziness, drowsiness, confusion, or difficulty concentrating you feel when taking one of these drugs is amped up when the two are mixed together.
When mixed, it's not recommended you drive or operate any kind of dangerous machinery as you could be seriously injured or injure someone else due to how these drugs affect your perception and concentration.
CBD Vs. THC
The reaction someone experiences when mixing cannabis and Ativan can differ depending on if you're using cannabidiol (CBD) versus tetrahydrocannabinol (THC).
Both are products of cannabis or cannabinoids, but THC is the main compound in cannabis that gives the "high" feeling.
CBD doesn't produce much of a "high" and is usually used to treat a variety of conditions.
Using products with THC is likely to have an adverse reaction when mixed with Ativan. CBD will have fewer dangerous effects when mixed with Ativan but should still be avoided. You should be cautious when mixing any prescription drugs with cannabis.
While the interaction may not be deadly (like when you add alcohol to sedatives), the effects can still be quite dangerous.
Side Effects Of Mixing Ativan & Marijuana
Ativan and marijuana by themselves can be powerful drugs with sedative effects, but together, they can have an even stronger effect and can cause some adverse reactions.
Both drugs affect the GABA neurotransmitter that lowers nerve reactions. Mixing the two can bring on slowed motor skills. Other effects include:
slowed or slurred speech
sedation
driving impairment
cognitive impairment
constipation
Dangers Of Mixing Ativan & Marijuana
Besides the effects above, Ativan and cannabis use can depress or slow things down in your system to dangerous levels.
Increased CNS Depression
Depressants like marijuana and Ativan taken alone can affect the central nervous system and cause your breathing and blood pressure to slow down.
So when they're taken together, that effect doubles and can decrease your breathing, blood pressure, and heart rate to a dangerously low level.
There have even been cases of people ending up in the emergency room because the drugs caused them to stop breathing.
Increased Side Effects
Mixing the two drugs can also increase the intensity of the side effects, like dizziness, drowsiness, difficulty concentrating, and confusion.
How much you feel these effects depend on how much of each drug you've taken, how long you've taken either drug, your history of drug use, and your body's composition.
These dangers are the same with most antidepressants, opioids, and other benzodiazepines like Xanax (alprazolam), Klonopin (clonazepam), and Valium (diazepam), and shouldn't be mixed with cannabis.
Treatment Options For Ativan & Marijuana Addiction
There are lots of treatment options for those addicted to Ativan or marijuana. The options range from medical detox to receiving counseling and therapy. To find out what type of treatment is best for you or your loved one, contact our helpline today.
Written by Ark Behavioral Health Editorial Team
©2023 Ark National Holdings, LLC. | All Rights Reserved.
This page does not provide medical advice.
Questions About Treatment?
Ark Behavioral Health offers 100% confidential substance abuse assessment and treatment placement tailored to your individual needs. Achieve long-term recovery.
100% confidential. We respect your privacy.
Prefer Texting?
Our friendly support team is here to chat 24/7. Opt out any time.