Plugging Ecstasy | Effects & Dangers Of MDMA Rectal Use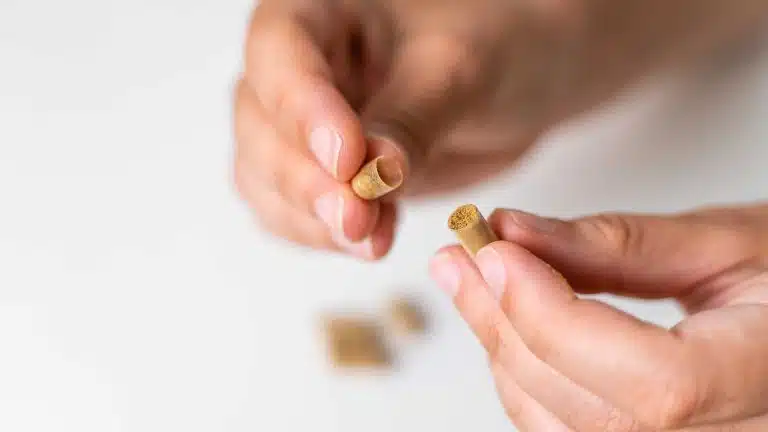 Plugging, butt chugging, and booty bumping are terms for taking drugs rectally. This method of ingestion is sometimes advocated as a harm reduction alternative to snorting or injecting hard drugs lik3 crystal meth.
MDMA, also known as ecstasy or molly, can also be taken rectally. However, doing so introduces new health risks and can increase the severity of the body's reaction to this unregulated and illegal drug.
Effects Of Ecstasy/MDMA
3,4-methylenedioxy-methamphetamine (MDMA) is a synthetic (man-made) drug with some properties of stimulants like amphetamine and some properties of hallucinogens like LSD.
It's produced as a crystalline powder that is most often pressed into colorful ecstasy pills or tablets, or used in liquid solutions.
MDMA increases the activity of neurotransmitters in the brain, including dopamine, norepinephrine, and serotonin. These chemical messengers influence your energy/reward pathway, heart-rate/blood pressure, and mood/appetite/sexual feelings.
These effects last around three to six hours following a standard dose.
Plugging Ecstasy
In general, plugging does not cause vein trauma (from injection drug use), nasal damage (from snorting), or lung damage (from smoking).
However, the vast majority of those use this drug orally in powder, pills, and capsules. But when a dose of MDMA is taken by mouth, the process of digestion lowers the bioavailability of the drug and slows down and lessens its overall effect.
If MDMA is plugged, the drug avoids the digestive system and enters the bloodstream directly through the veins of the rectum. This increases total bioavailability, intensifying and shortening its effect.
Side-Effects & Health Risks Of Plugging Ecstasy
There is a misconception that plugging MDMA and other drugs is easier on the liver and rest of the body, as the drug enters the bloodstream without passing through the digestive system. But, this isn't true.
No matter the method of MDMA use, the drug is eventually filtered out by the liver and kidneys. Plugging only introduces a larger dose to the body faster, potentially increasing the stress on these organs.
Short-Term Effects
The short-term effects of plugging MDMA include a faster, more intense, and shorter-lived high than other methods of administration. Plugging can also cause adverse effects, especially given the difficulty of rectal use.
Effects may include:
euphoria, confidence, and energy
increased body temperature, heart rate, breathing, and blood pressure
sweating, dehydration, and excessive thirst
nausea
jaw clenching and teeth grinding
tingling skin and muscle aches and pains
dilated pupils
loss of appetite
heightened senses
increased libido and diminished inhibitions
anxiety
hallucinations
irrational behavior
MDMA Overdose
Because rectal drug administration introduces the entire dose to the bloodstream very quickly, plugging MDMA increases the risk of overdose.
Overdose symptoms can include:
seizures
vomiting
heatstroke
dangerously high blood pressure
dizziness
confusion
muscle twitches and cramps
heart palpitations
heart attack
stroke
kidney failure
dilutional hyponatremia, or a dangerous over-consumption of water
Long-Term Risks
Over the long term, plugging MDMA may cause health issues including:
liver and kidney damage
sleep disorders
reduced appetite
impulsive behavior
depression and inability to feel pleasure from natural sources
heart dysfunction
damage to membranes and other rectal tissues
persistent diarrhea
reduced blood circulation to the rectum
increased risk of developing hemorrhoids/piles
increased risk of sexually transmitted infection (STI) following anal sex
MDMA Addiction Treatment
Withdrawing from Ecstasy can cause depression, anxiety, fatigue, cognitive difficulties, and cravings that can make it hard to stop using the drug.
If you or a loved one has developed an addiction to MDMA, professional treatment and counseling services are available to help you make positive changes and achieve long-term recovery.
To learn more about our substance abuse treatment programs, contact us today.
Written by Ark Behavioral Health Editorial Team
©2023 Ark National Holdings, LLC. | All Rights Reserved.
This page does not provide medical advice.
Questions About Treatment?
Ark Behavioral Health offers 100% confidential substance abuse assessment and treatment placement tailored to your individual needs. Achieve long-term recovery.
100% confidential. We respect your privacy.
Prefer Texting?
Our friendly support team is here to chat 24/7. Opt out any time.