Snorting Molly (MDMA) | Can You Snort Molly?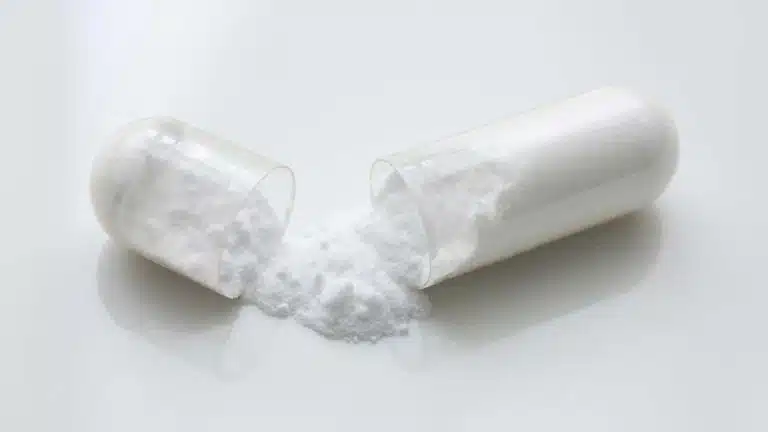 Molly, also known as Ecstasy or MDMA, is a potent illegal drug with hallucinogenic and stimulant effects. Molly is commonly used at dance clubs, raves, and parties because it increases energy, pleasure, and euphoria.
Although Molly can be taken orally in ecstasy pill form, a powder can also be snorted intranasally.
Although snorting produces effects much quicker than swallowing a tablet, it increases the risk of harmful health effects. Long-term use can cause nasal damage, infections, and increases the risk of overdose.
Snorting Molly
Molly powder can be snorted into the nasal cavities using a straw or other paraphernalia. When you snort a drug it enters your bloodstream through small blood vessels in your nasal cavities.
Snorting is a common method of ingestion because it produces more rapid and intense effects than taking it orally. 
Snorting Vs. Swallowing Molly
If you take Molly orally, you may have to wait 30 minutes to an hour before the effects kick in. While snorting Molly allows the drug to work faster, the effects of euphoria are likely to wear off earlier than oral consumption.
Effects Of Snorting Molly
Molly increases the activity of the neurotransmitters dopamine, norepinephrine, and serotonin in your brain.
High levels of dopamine can cause euphoria and increased energy. The release of norepinephrine causes its stimulant effects, including increased heart rate and blood pressure. High amounts of serotonin can cause feelings of empathy, closeness, and increased sensory perception.
Snorting MDMA may intensify euphoria but it increases the risk of experiencing unpleasant effects. 
Negative Side Effects
Negative side-effects of MDMA may include:
nausea
muscle cramps
teeth clenching
chills
blurred vision
sweating
increased body temperature
dry mouth
If you use Molly regularly it can cause adverse effects after you stop using it. You may become aggressive, irritable, and depressed as your body adjusts to not having the drug.
Other adverse effects of Molly include:
impulsiveness
sleep problems
anxiety
memory impairment
attention problems
decreased appetite
decreased pleasure
Dangers Of Snorting Molly
The slang term Molly is short for molecular, which refers to the pure powder form of MDMA. However, people who use Molly may not always be receiving a pure drug. It is often replaced or cut with other potentially harmful drugs.
Dangerous drugs that may be mixed with Molly include:
ketamine
bath salts
amphetamines
These drugs can be extremely dangerous, especially when snorted. Snorting these drugs increases the risk of harmful or potentially life-threatening reactions.
Snorting Molly can damage your respiratory system, nasal passages, and lead to infections.
Health problems associated with snorting Molly include:
nosebleeds
chronic sinus infections
nasal abscesses
nasal septum perforation (holes in nasal cartilage)
congestion
lung infections
Viral Infections
Although viral infections are more commonly associated with intravenous (IV) drug use, they can also occur with snorting. Sharing paraphernalia that has been contaminated with blood can increase the risk of spreading and contracting infections.
In addition, Molly lowers inhibitions and increases feelings of intimacy. This can lead to unsafe sexual behaviors, which increases the risk of infections.
Hepatitis C
Hepatitis C affects your liver and if undiagnosed it can lead to severe liver damage. Symptoms of Hepatitis C may include fatigue, nausea, and jaundice (yellowing of the eyes and skin).
Molly Overdose
High amounts of Molly can result in hyperthermia or hyponatremia, which can be fatal. There is an increased risk of overdose when Molly is combined with physical activity and a hot or humid environment.
Molly increases your heart rate and body temperature, which can lead to hyperthermia in high doses. Hyperthermia is a severely high body temperature that can result in liver, kidney, and cardiovascular failure.
Hyponatremia is a condition caused by dangerously low levels of sodium in the blood. This happens because Molly is likely to cause dry mouth and increase body temperature, which may cause excessive water intake.
Is Molly Addictive?
According to the National Institute on Drug Abuse (NIDA), research is conflicted on the addictive nature of Molly. Although animal research has shown a risk of compulsive use, it is less addictive than other drugs.
However, Molly has a high risk of abuse and the effects can be extremely dangerous and life-threatening. Long-term substance abuse can also lead to the use of other drugs, which can increase your risk of addiction.
If you or a loved one struggles with substance use, please contact us today to learn about our addiction treatment programs.
Written by Ark Behavioral Health Editorial Team
©2023 Ark National Holdings, LLC. | All Rights Reserved.
This page does not provide medical advice.
Questions About Treatment?
Ark Behavioral Health offers 100% confidential substance abuse assessment and treatment placement tailored to your individual needs. Achieve long-term recovery.
100% confidential. We respect your privacy.
Prefer Texting?
Our friendly support team is here to chat 24/7. Opt out any time.