The Link Between Cocaine Use & Depression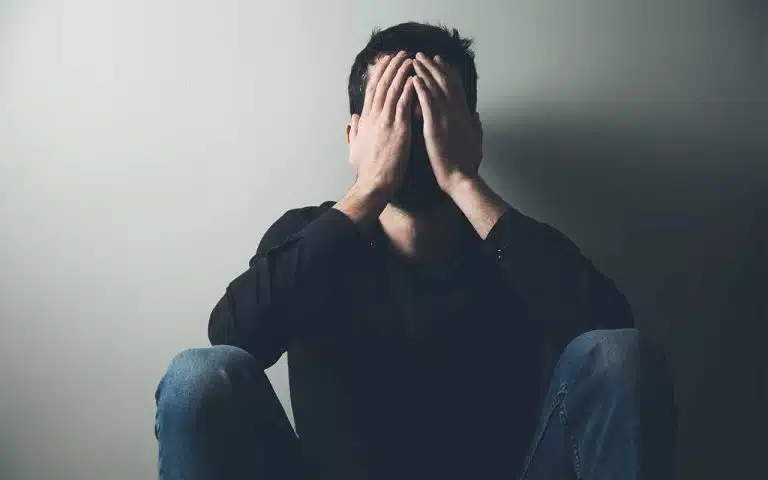 Cocaine is made from the leaves of the coca plant and usually comes as a white powder or a liquid. This stimulant drug goes by many different names including rock, coke, bump, blow, and more.
Cocaine is a street drug that can be used in several ways. Like many other drugs, cocaine is abused and can cause lasting effects.
In fact, there is a clear link between cocaine use and mental health issues such as depression.
Cocaine Abuse
Here is how cocaine can be abused:
inhaling or snorting
smoking, usually referred to as "crack"
injections into the arm, usually mixing it with heroin
injections into the arm after dissolving the cocaine into water
Cocaine use is widespread and continues to be a popular drug. Unfortunately, cocaine abuse can wreak havoc on one's physical and mental health.
The Effects Of Cocaine On Your Brain
Since cocaine is such a strong stimulant drug, it can make you more alert and more physically active. As far as your brain is concerned, cocaine makes the messages coming from your brain and body move faster. 
Highly addictive, cocaine drug use can harm you physically and mentally. As far as mental health is concerned, using cocaine can cause:
depression
mood swings and emotional problems
anxiety
hallucinations
memory loss
Using cocaine can alter one's brain chemistry, causing depressive symptoms which can lead to mental illness and mental health disorders.
Cocaine & Depression
There is a link between cocaine abuse and depression. In fact, there are a wide array of reasons why one might develop depression and mental health issues from using cocaine.
Taking cocaine affects the brain, and the dosage and frequency of use play a large part in how your body and brain react to the stimulant drug.
Once addiction is factored into the mix, cocaine dependence can set in and depression can get worse due to your mind being dependent on the drug. Even minor cocaine use can cause anxiety and mood problems, which may also result in depression.
Depression & Cocaine Withdrawal
Once someone develops a cocaine use disorder or addiction, they may experience several threatening side effects after stopping use. This is called withdrawal, and both mental and physical withdrawal symptoms can set in.
Here are some of the effects from cocaine withdrawal:
depression
inability to concentrate
anxiety
suicidal thoughts
mood swings
agitation
Those addicted to cocaine can experience depression by simply using the drug. Depression can also be one of the many symptoms of withdrawal.
Cocaine Addiction Treatment
If you or a loved one struggle with substance abuse or addiction, know that you are not alone. Detox programs are available to help you manage the symptoms of cocaine withdrawal and prepare for treatment.
After detox, you'll have access to group counseling, cognitive behavioral therapy, and other treatment services coordinated by highly-trained healthcare workers.
If you're seeking a treatment program for substance use disorder, both inpatient and outpatient care is available. To learn about our treatment facilities and programs, please contact us today.
Written by Ark Behavioral Health Editorial Team
©2023 Ark National Holdings, LLC. | All Rights Reserved.
This page does not provide medical advice.
Questions About Treatment?
Ark Behavioral Health offers 100% confidential substance abuse assessment and treatment placement tailored to your individual needs. Achieve long-term recovery.
100% confidential. We respect your privacy.
Prefer Texting?
Our friendly support team is here to chat 24/7. Opt out any time.