How To Taper Off Librium & Manage Withdrawal Symptoms
Published
on

July 13, 2022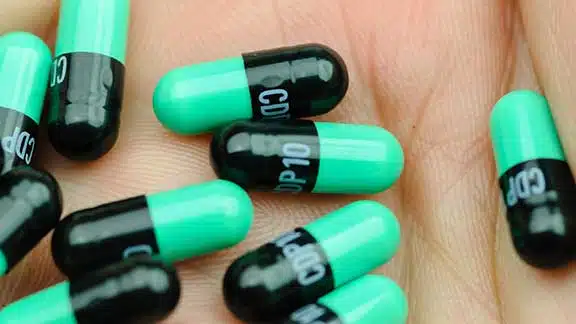 A Librium taper is a gradual decrease of your dose of Librium over time. Tapering may be done to manage the withdrawal symptoms that accompany the discontinuation of habit-forming drugs and may be recommended over quitting all at once or cold turkey.
Tapering and withdrawal management can be helpful in overcoming chronic drug abuse and physical dependence.
It can reduce the risk of relapse, introduce patients to drug-free ways of improving their physical and mental health, and refer them to long-term addiction treatment programs after tapering is complete.
Librium, a benzodiazepine with chlordiazepoxide as its main ingredient, can cause a protracted withdrawal process due to its long-acting nature. Tapering from Librium may take several months of monitored dose reduction and withdrawal management.
Librium Tapering Schedule
Other benzodiazepine tapers may involve substituting a short-acting benzodiazepine for the long-acting diazepam. Librium is a long-acting benzodiazepine, and as such, a Librium taper may not require substitution. However, Librium's long half-life may lead to prolonged withdrawal syndrome.
General guidelines for benzodiazepine tapers suggest a stabilization for up to one week on a fixed dose.
After achieving stabilization, gradual dose reductions of 5% to 25% may occur once every one to four weeks. Depending on the patient's initial dosage, tapering may last for several months to over a year.
A patient who stabilizes on 50 mg of chlordiazepoxide daily may have their dose reduced to 37.5 mg after two weeks, and then to 25 mg after four weeks, and then see a 10% reduction until 0 mg is reached.
The specific schedule of each patient may vary depending on how they react to lower doses.
Benzodiazepine Withdrawal Management
While withdrawal from other substances can gradually worsen over time, the intensity of Librium withdrawal can be less predictable. Symptoms may be manageable for one period of time and difficult the next, making the process difficult, uncomfortable, and painful.
If your withdrawal symptoms fluctuate, healthcare providers may not advise increasing the dose to counteract the withdrawal. Instead, you may remain on the same dose until symptoms subside, and proceed with the tapering schedule afterwards.
Librium Withdrawal Symptoms
Librium withdrawal symptoms may include excessive sweating, drug cravings, muscle cramps, insomnia, and vomiting. Severe symptoms such as psychosis and high blood pressure have also been reported. These symptoms can be managed with medications in low doses.
Librium Tapering For Symptoms Of Alcohol Withdrawal
Librium may also be a part of acute alcohol withdrawal management due to its ability to treat delirium tremens, a life-threatening side effect of alcohol withdrawal. In this case, Librium may be given in a medical, supervised setting as a short-term treatment.
The risk of long-term dependency may be low when Librium is used in this setting. However, patients may still be monitored to ensure their alcohol withdrawal timeline can continue without benzodiazepine use.
Cases Of Concomitant Drug Use
Benzodiazepines may be a subject of polydrug abuse, where more than one substance is abused at a time. For patients withdrawing from multiple forms of substance abuse, clinicians may follow a different tapering schedule to avoid dangerous drug interactions and hospitalization.
While abusing benzodiazepines and opioids can be dangerous, withdrawing from both substances can also be risky without professional help. Intense pain and anxiety may cause patients to seek high doses of one or both drugs, increasing the risk of an overdose.
Patients with a history of concomitant substance abuse may work with their doctor to find the best tapering schedule for them.
Post-Taper Treatment Options
Successful drug detoxification and taper may not be adequate in discouraging long-term substance use. Patients may appreciate sobriety at first, but exposure to triggers and high-stress situations may put them at risk of a relapse.
After completing a taper, patients may enter a long-term drug addiction treatment program. Options such as cognitive behavioral therapy can teach patients how to identify, avoid, and cope with high-stress situations to reduce their risk of relapse.
To find out if our outpatient or inpatient addiction treatment programs will work for you or your loved one, please contact us today.
Written by Ark Behavioral Health Editorial Team
©2023 Ark National Holdings, LLC. | All Rights Reserved.
This page does not provide medical advice.
Questions About Treatment?
Ark Behavioral Health offers 100% confidential substance abuse assessment and treatment placement tailored to your individual needs. Achieve long-term recovery.
100% confidential. We respect your privacy.
Prefer Texting?
Our friendly support team is here to chat 24/7. Opt out any time.