Valium Tapering Schedule | How To Taper/Wean Off Of Valium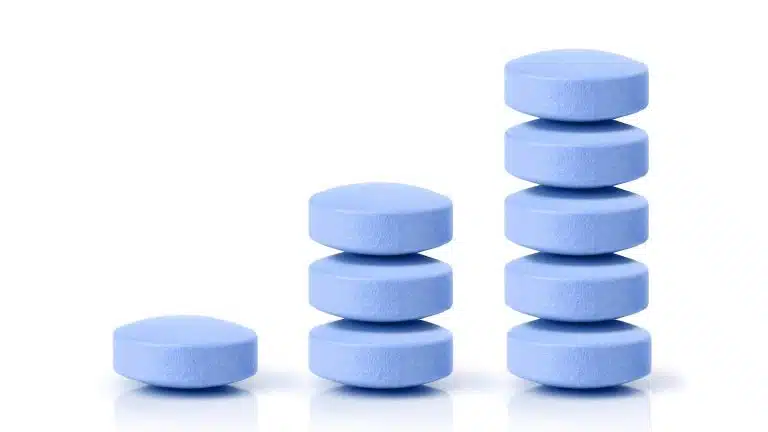 Tapering off Valium becomes necessary once you have developed a physical dependence on the drug. Tapering refers to going from high doses to low doses over a long period of time and is often safer than quitting all at once (cold turkey).
Instead of the severe benzodiazepine withdrawal that can come from quitting cold turkey, tapering spreads withdrawal symptoms out over a long period of time. During tapering, the body slowly learns how to work without Valium in its system.
Combined with other treatment options, tapering can be a lower-risk path to recovery. Because the drug leaves the body over time, a taper and detoxification (detox) is happening at the same time. Detoxing is a necessary step to quitting any drug.
Benzodiazepine Tapering Schedules
A tapering schedule is a guideline for when and how much doses should be reduced. Tapering will often vary from patient to patient. Many treatment programs tend to follow a basic guideline and then adjust based on how you react.
An initial dose reduction may be anywhere between 10% to 25% lower than your last dose of Valium. After taking this reduced dose for 1 to 2 weeks, your dose may be reduced by 10% to 25% again. The process is then repeated every 1 to 2 weeks until the dosage reaches 0%.
Some patients may need a slower schedule, while others benefit from a quicker one. Complications during tapering may change your schedule as you go along. Your history of benzodiazepine use or preexisting conditions may also affect your schedule.
How Withdrawal Can Affect A Tapering Schedule
Severe withdrawal symptoms during tapering can be a sign that your doses are being decreased too quickly. Your body may still be dependent on Valium, and a dose that is too small may trigger withdrawal.
Severe symptoms of Valium withdrawal syndrome include:
rebound anxiety (anxiety that is worse than it was prior to Valium use)
seizures
changes in mood
hallucinations
hyperacusis (chronic sensitivity to sound)
psychosis
If you experience these side effects during tapering, your doctor or physician may adjust your daily doses to reduce the chances of them continuing.
Valium Tapering Vs. Other Benzodiazepine Tapering
Many benzodiazepine tapering programs recommend switching from other benzodiazepines to diazepam, then doing gradual dose reductions from there. Valium tapering can be seen as the end goal for benzodiazepine tapering programs.
Unlike other well-known, short-acting benzodiazepines, such as alprazolam (Xanax), lorazepam (Ativan), and clonazepam (Klonopin), diazepam is a long-acting substance. It affects the body over long periods of time, which can be helpful for managing withdrawal symptoms.
Valium tapering has its own risks, but switching to Valium from other benzos, and then tapering from there, is often seen as an effective strategy.
Other Treatment Recommendations
Tapering may only be one part of the recovery process. Some studies show that multiple treatments at once may be more effective than tapering alone.
Conversely, opioids are not recommended at any point during the tapering process. Taking opioids and benzodiazepines together may increase your risk for a life-threatening overdose.
Antidepressants
Antidepressants can be prescribed to help with symptoms of anxiety. Though benzodiazepines are meant to treat anxiety disorders in the short term, they may be ineffective in the long term. Antidepressants are an option for people looking for anxiety relief while quitting benzos.
Antidepressants are proven treatments for these mental health issues. Though no form of drug use is completely safe, antidepressants tend to have lower abuse potential than benzodiazepines.
Cognitive Behavioral Therapy
Physical dependence on Valium and withdrawal are often effects of a substance use disorder (SUD). A SUD is a mental health condition where the lack of control over substance use can damage your health.
Cognitive-behavioral therapy (CBT) is an effective way of fighting long-term substance abuse, addiction, and other forms of SUD. When applied to drug abuse, CBT tackles it as a mental health issue and finds ways to change your thinking and actions.
CBT can involve exercises to prepare for, and cope with, situations where you may relapse on Valium. Combined with other treatments, it can be effective during and after the recovery process.
Anticonvulsants
Anticonvulsants can reduce the intensity of seizures or prevent them altogether. Prescribing adjunctive medications like anticonvulsants can help manage the many symptoms of benzodiazepine withdrawal, which includes seizures.
Find Treatment For Valium Abuse Today
Recovering from a substance use disorder can be a lengthy process. During this time, you likely want the best treatment options available to you. Many benzodiazepine withdrawal treatments are done inpatient at dedicated rehab facilities.
The best treatment options can put you in a better position to recover from Valium abuse. To learn more about the treatments that can work for you, talk to your healthcare professional or contact us today.
Written by Ark Behavioral Health Editorial Team
©2023 Ark National Holdings, LLC. | All Rights Reserved.
This page does not provide medical advice.
Questions About Treatment?
Ark Behavioral Health offers 100% confidential substance abuse assessment and treatment placement tailored to your individual needs. Achieve long-term recovery.
100% confidential. We respect your privacy.
Prefer Texting?
Our friendly support team is here to chat 24/7. Opt out any time.