How To Taper Off Ativan (Lorazepam) | Weaning Schedule & Recommendations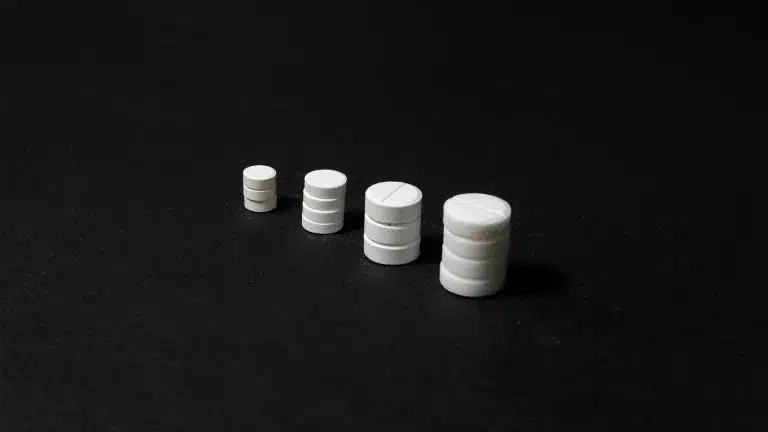 Ativan, the brand name for lorazepam, is a benzodiazepine used to treat anxiety and panic disorders. It is recommended for short-term treatment because of its high risk for physical dependence. Once dependent, you may experience potentially dangerous withdrawal symptoms.
Your doctor may help you stop taking Ativan by tapering, or slowly decreasing your dose. Tapering can take weeks or months to complete but minimizes the risk of severe withdrawal symptoms.
If you think you or a loved one may be addicted to lorazepam, a detox program may be more beneficial when stopping Ativan.
Ativan Withdrawal
Ativan is a benzodiazepine (benzo) that can lead to physical dependence and addiction with long-term use. Stopping Ativan cold turkey can lead to severe withdrawal symptoms, like seizures.
You may experience withdrawal within several hours after your last dose because of its short half-life. Half-life is the time it takes the amount of the drug in your system to reduce by half. Half-life is used to determine how long it will take a drug to be eliminated from your body.
The intensity and severity of withdrawal depends on several factors, including the strength of your dose and how frequently you use Ativan.
Benzodiazepine withdrawal symptoms may include:
anxiety
irritability
insomnia
restlessness
nausea and vomiting
panic attacks
cognitive impairment
seizures
Tapering your medication can help minimize the risks associated with Ativan withdrawal. Some people may not experience any withdrawal symptoms when weaning off Ativan with the help of their doctor.
Tapering Off Ativan
Tapering should always be done under the supervision of your prescribing doctor. Tapering your prescription may take weeks or months to complete.
Your doctor may consider the following factors when you start your Ativan tapering schedule:
strength of dose
frequency of use
medical and mental health history
history of substance abuse
Ativan Taper Recommendations
Tapering may become difficult and your doctor will adjust your schedule to help you comfortably transition.
Rebound Anxiety
Antidepressants and alternative sleep medications may be prescribed to help you cope with rebound anxiety, which is the abrupt return of symptoms. They may also offer psychotherapy and other psychological support.
Detox
If you take a high dose of Ativan, your doctor may consider referring you to a detox center. A detox can provide medical supervision during the difficult weaning process, especially if you are at a higher risk for experiencing withdrawal symptoms.
Replacement Medications
Another option for tapering off high doses is switching your medication to long-acting benzos, like diazepam (Valium) or clonazepam (Klonopin). These benzos stay in your system longer and can help minimize withdrawal.
Ativan Weaning Schedule
Ativan tapering schedules generally begin by reducing the dose by 25% during the first two weeks. Your doctor may then decrease the dose by up to 25% daily or weekly until it is discontinued.
Your doctor may choose to pause the taper after your dose has been reduced by half to allow your body the time it needs to adjust. The taper generally resumes within 1-2 months and may be completed within 3-4 months.
*Please consult your doctor/physician or a licensed medical professional before beginning any tapering schedule.
The following is an EXAMPLE of a tapering schedule for Ativan taken 40mg/day:
Week 1: 35mg/day
Week 2: 30mg/day
Week 3: 25mg/day
Week 4: 20mg/day
Weeks 5-8: 20mg/day
Weeks 9-10: 15mg/day
Weeks 11-12: 10mg/day
Weeks 13-14: 5mg/day
Week 15: discontinued
During the process, your doctor will monitor you for withdrawal symptoms and the return of anxiety or insomnia. Although a slow taper is beneficial to avoid these issues, a taper longer than six months can cause negative effects.
Ativan Addiction Treatment
If you or a loved one has a substance use disorder related to Ativan, it may be more difficult to taper the medication. Intense cravings can interfere with the tapering schedule, increasing the risk of abusing Ativan.
Professional treatment programs may be more beneficial for someone with Ativan addiction. These programs can help treat addiction and dependence in a supervised and supportive environment.
Ativan addiction treatment options may include:
If you would like more information about Ativan addiction treatment options, please contact Ark Behavioral Health to learn more.
Written by Ark Behavioral Health Editorial Team
©2023 Ark National Holdings, LLC. | All Rights Reserved.
This page does not provide medical advice.
Questions About Treatment?
Ark Behavioral Health offers 100% confidential substance abuse assessment and treatment placement tailored to your individual needs. Achieve long-term recovery.
100% confidential. We respect your privacy.
Prefer Texting?
Our friendly support team is here to chat 24/7. Opt out any time.