How Long Does Heroin Stay In Your System?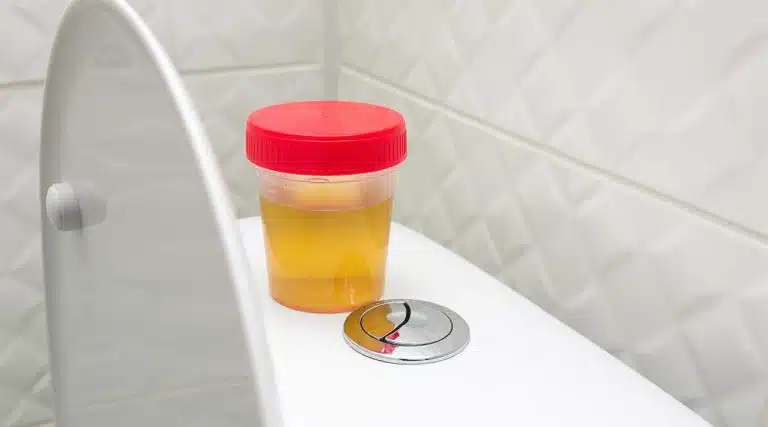 Heroin is an opioid created from morphine that works similarly to prescription painkillers. However, it is a highly addictive illegal drug with no approved medical use. Unfortunately, many people who become dependent on prescription painkillers eventually move on to heroin.
If you struggle with heroin abuse, you may wonder how long heroin stays in your system. Heroin can be out of your system within 15 minutes but it creates metabolites that can stay in your system for at least 22.5 hours.
How Long Does It Take Heroin To Kick In?
Heroin can be injected, smoked, or snorted. Any of these methods causes the effects of heroin to happen within minutes. However, injection is the quickest and the effects happen almost immediately.
Half-Life Of Heroin
Half-life refers to the time it takes the maximum concentration of heroin in your system to reduce to half the amount. The average half-life of heroin is three minutes, which is short compared to other opioids.
Most drugs need about five half-lives before they are completely eliminated, which means heroin may be out of your body within 15 minutes. However, many factors can affect how long it takes your body to metabolize the drug.
These factors may include:
metabolism
health
frequency of use
purity of heroin
dose
Heroin Metabolites
Although heroin has a rapid half-life, when it is metabolized the liver converts it into metabolites. These metabolites, known as 6-acetylmorphine (6-MAM) and morphine, last longer in your system than heroin and can be detected on drug tests.
The half-life of 6-MAM is about 30 minutes, which means it can stay in the body for at least 2.5 hours. Morphine has a longer half-life of up to at least 4.5 hours and can stay in your system at least 22.5 hours.
Drug Testing For Heroin
If you are curious about heroin drug tests, the following windows of detection are only estimates. Many factors, especially metabolism and length of dependence, can affect the amount of time heroin stays in your system.
How Long Does Heroin Stay In Your Urine?
Urine screens are the most common test used for most illicit drugs. Urine tests can detect heroin 24-48 hours after last use. However, the metabolite morphine is detectable in urine up to three days after last use.
How Long Does Heroin Stay In Your Blood?
Heroin has an extremely short half-life, which can make it difficult to detect in blood and saliva tests. It is detectable for at least five hours in the blood but more frequent heroin use can be detected up to 24 hours.
Saliva Tests
Heroin and its metabolites can appear in saliva within 2 minutes after you last used. It can be detected in saliva anywhere from four to 24 hours depending on the route of administration and dose.
Hair Tests
Hair follicle tests can detect heroin in a person's system up to 3 months after the last use. About 1.5 inches of hair is taken from the scalp to be tested. Each half-inch of hair represents a month of drug use.
False-Positive Drug Screens
Drug screens will usually have a cut-off for the amount of heroin they are testing for to avoid false positives. However, it's important to know which foods and drugs can interact with drug tests.
The following may produce a positive result for opiates:
poppy seeds
robitussin
rifampin
quinine
Can You Get Heroin Out Of Your System Faster?
Unfortunately, it is up to your body's health, genetics, and metabolism to determine how long heroin will stay in your system. The best way to get heroin out of your system for good is to seek treatment.
Heroin Addiction Treatment
Detox can help you manage heroin withdrawal symptoms and give you access to further treatment options. You may choose to continue with medication-assisted treatment (MAT). MAT combines medication and therapy, which is proven to be effective for long-term recovery.
Other substance abuse treatment options include inpatient rehab, mental health counseling, and outpatient programs. Give yourself the best chance for recovery and a healthy life by choosing a treatment program that fits your individual needs.
If you or a loved one is seeking addiction treatment, please contact Ark Behavioral Health to speak with a specialist.
Written by Ark Behavioral Health Editorial Team
©2023 Ark National Holdings, LLC. | All Rights Reserved.
This page does not provide medical advice.
Questions About Treatment?
Ark Behavioral Health offers 100% confidential substance abuse assessment and treatment placement tailored to your individual needs. Achieve long-term recovery.
100% confidential. We respect your privacy.
Prefer Texting?
Our friendly support team is here to chat 24/7. Opt out any time.