Hydrocodone Cold Water Extraction (CWE)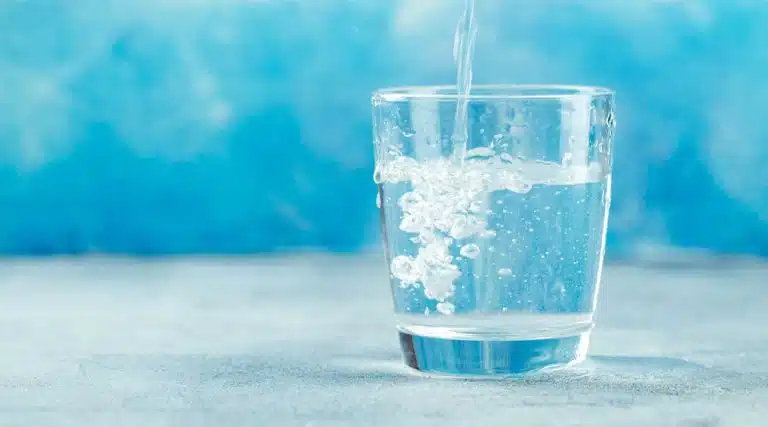 Hydrocodone cold water extraction (CWE) is a method of separating hydrocodone from other ingredients. CWE will create a distilled form of hydrocodone bitartrate (or simply hydrocodone), which can then be injected or snorted.
CWE allows a person to take high doses of hydrocodone at once, while avoiding high doses of other ingredients.
CWE is not a form of approved drug use and is considered a form of drug abuse. Though some hydrocodone products have abuse-deterrent formulations, hydrocodone can still be abused in this way.
The Purpose Of Cold Water Extraction (CWE)
Coldwater extraction is commonly done on combination opioid analgesics, especially ones that contain codeine phosphate. Codeine combination products contain large amounts of other products, usually acetaminophen (also known as APAP or paracetamol).
Some combination products are over-the-counter medications, making them more accessible targets of CWE.
If a person is looking to take high doses of codeine or hydrocodone, they also risk taking toxic levels of acetaminophen. Many opioid combination products, such as Tylenol, contain high levels of acetaminophen.
CWE can create a high dose of codeine, hydrocodone, or oxycodone (learn more about Oxycodone CWE) that doesn't contain toxic amounts of acetaminophen or other substances.
While CWE can reduce the likelihood of some types of overdose, it's still a form of drug tampering. Hydrocodone's controlled substance status accounts for its high abuse potential, which includes forms of tampering.
How Does Hydrocodone Cold Water Extraction Work?
Hydrocodone CWE can be done with common household products, using simple filtration methods.
Hydrocodone has much lower solubility in water than acetaminophen and other combination products. This allows for easy separation of hydrocodone in water (despite its name, cold or warm water can work during CWE).
The CWE Process
First, hydrocodone tablets or pills are crushed and dissolved in water. Then, a coffee filter will separate the desired hydrocodone from the acetaminophen or other products. The separated hydrocodone can then be taken in large doses as desired.
As a form of drug tampering and abuse, hydrocodone CWE is not safe. It comes with a number of health risks due to the power and potential toxicity of the drug.
Why Is Hydrocodone A Target Of CWE?
Abuse of codeine through CWE is well-documented. Hydrocodone's similar chemical makeup, pain relief properties, and combinations with acetaminophen also make it a target, though hydrocodone CWE is less researched.
Many hydrocodone prescription drug products are combined with other ingredients to make combination analgesics (painkillers). Acetaminophen is one of the most common combinations, though aspirin and ibuprofen combinations also exist.
On average, a hydrocodone combination product contains much more acetaminophen, aspirin, or ibuprofen than hydrocodone itself.
All of these can be fatal if taken in excessive amounts. If a person is looking to avoid a toxic dose of these ingredients, they may turn to hydrocodone CWE.
The Dangers Of Hydrocodone CWE
Hydrocodone CWE can allow a person to take extremely high doses of hydrocodone without ingesting dangerous amounts of other products.
However, high doses of hydrocodone are dangerous in their own right. Hydrocodone can cause a number of side effects, including constipation, slowed breathing, and extreme drowsiness.
Hydrocodone is also habit-forming. Abusers of hydrocodone are at risk of physical dependence and addiction, as well as fatal overdose.
Professional healthcare or addiction treatment may be required to treat hydrocodone abuse and addiction.
To learn about our treatment programs for opioid addiction, please connect with us today.
Written by Ark Behavioral Health Editorial Team
©2023 Ark National Holdings, LLC. | All Rights Reserved.
This page does not provide medical advice.
Questions About Treatment?
Ark Behavioral Health offers 100% confidential substance abuse assessment and treatment placement tailored to your individual needs. Achieve long-term recovery.
100% confidential. We respect your privacy.
Prefer Texting?
Our friendly support team is here to chat 24/7. Opt out any time.