Truett McKeehan | Fentanyl & Amphetamine Overdose Death
Published
on

August 15, 2023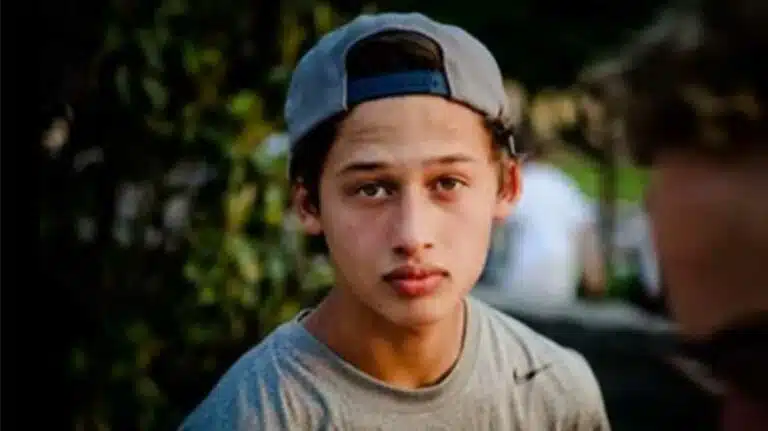 Grammy-winning Christian rapper TobyMac (Kevin Michael McKeehan) has topped charts and filled festivals from the late eighties to the present while blending a wide-range of musical styles and approaches.
His oldest son Truett Foster McKeehan, or TruDog, likewise grew to be a fan favorite. Unfortunately, Truett died of an accidental drug overdose involving fentanyl and amphetamine.
How Truett McKeehan Died
Around the time of his first professional show, Truett McKeehan began experimenting with substances like marijuana, alcohol, and nitrous oxide (laughing gas). According to his father, both parents were aware but didn't believe that things would escalate the way that they did.
On October 23, 2019, the 21-year-old was found unresponsive at a home in Nashville. He was pronounced dead by first responders.
Three months later, the Davidson County Medical Examiner revealed his cause of death to be an accidental overdose of fentanyl and amphetamine.
About Truett McKeehan
Truett McKeehan was born on September 4, 1998, to a family that would grow to include his father and mother Amanda, adopted twins Moses and Marlee, and his younger biological brothers Leo and Judah.
As Toby would later put it in an interview to People Magazine, "I thought, honestly, with my five kids and my bride, that I had the perfect life."
Truett contributed to five consecutive TobyMac albums from 2001 to 2015, starting at only age two. His talent in these performances became increasingly clear as he grew, release by release, from a small child to a capable musician in his own right.
Stage Names & Music Career
As an aspiring rapper, Truett McKeehan would begin building his reputation by posting songs and videos online, experimenting with stage names including TruDog, TRU, and Shiloh, before settling on his first and middle names, Truett Foster.
In 2019, Truett Foster began performing professionally, giving his first show a stone's throw from their family home with his father present in the audience. As Toby recalls it:
"My last moment with Truett in person was at his first show this past Thursday at the Factory in Franklin, Tennessee… It was the culminating moment of a dream that he had since he was 12. It couldn't have been sweeter."
Legacy
Looking back at how his 21-year-old son died, TobyMac has said that he will forever be a different man. Documenting his grief through writing, Truett's memory has continued to live on in Toby's new songs including "21 Years" and others found in the 2022 album Life After Death.
Truett's death and life as a "true artist" is also remembered through the Truett Foster Foundation, established by his parents, which provides scholarships to help put young people through college music programs.
Recovery Is Possible
If you or a loved one have a problem with substance abuse, recovery is possible. Be bold and get the professional help and support you need to make a positive, lasting change.
To learn about our personalized treatment options for drug abuse and addiction, please contact Ark Behavioral Health today.
Written by Ark Behavioral Health Editorial Team
©2023 Ark National Holdings, LLC. | All Rights Reserved.
This page does not provide medical advice.
Questions About Treatment?
Ark Behavioral Health offers 100% confidential substance abuse assessment and treatment placement tailored to your individual needs. Achieve long-term recovery.
100% confidential. We respect your privacy.
Prefer Texting?
Our friendly support team is here to chat 24/7. Opt out any time.