Mixing Celexa & Tramadol | Risks & Side Effects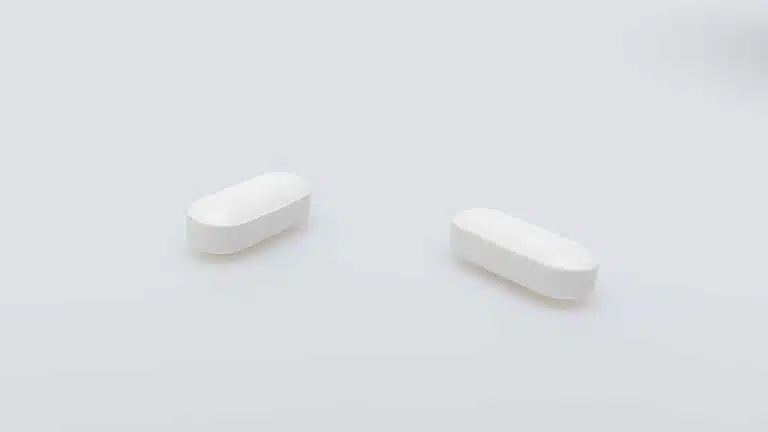 Tramadol (Ultram, Conzip) an opioid analgesic (pain-reliever) is widely known to have secondary mood-elevating and antidepressant effects.
In contrast, Citalopram (Celexa) is a selective serotonin reuptake inhibitor (SSRI) similar to escitalopram (Lexapro), fluoxetine (Prozac), paroxetine (Paxil, Pexeva), and sertraline (Zoloft).
While concomitant use of these two drugs is common, both healthcare providers prescribing these medications and the patients using them should be aware of uncommon but possible adverse effects and drug interactions between these two serotonin-increasing substances.
Risks Of Mixing Tramadol & Celexa
Antidepressants counteract symptoms of depression by stimulating an increase in serotonin concentrations in the central nervous system.
Serotonin is a neurotransmitter that influences activity across the body and mind with effects that relate to mood, sexual behavior, digestion, sleep, blood clotting, and more.
Citalopram, acting as an SSRI, partially prevents neurons from absorbing serotonin (reuptake), increasing the amount of serotonin activity in the synapses.
Tramadol, on the other hand, stimulates opioid receptors in the brain to provide analgesia (pain relief), while also partially preventing the reuptake of serotonin and a related neurotransmitter, norepinephrine.
In combination, these two substances can potentially interact and increase serotonin levels past the point where it is helpful, with uncomfortable and potentially dangerous or even deadly results. This is known as serotonin syndrome.
Risk Of Serotonin Syndrome
Serotonin syndrome, also known as serotonin toxicity, can be caused by a single serotonergic (serotonin-increasing) drug.
This condition is more likely to occur when multiple serotonergic substances are used together, including citalopram and tramadol, or when substances are taken in high doses.
Common serotonergic substances include:
monoamine oxidase inhibitors (MAOIs)
selective serotonin reuptake inhibitors (SSRIs)
tricyclic antidepressants
triptans
some herbs, including nutmeg, ginseng, St. John's wort, Syrian rue
lithium
Serotonin syndrome can cause side effects like rapid heart rate (tachycardia) and high blood pressure (hypertension).
While fatal cases are rare, untreated serotonin syndrome can have life-threatening effects related to overheating, heart failure, seizures, or other organ failures.
Effects Of Tramadol/Citalopram Use
Potential long-term side effects of mixing tramadol and citalopram may include:
increased risk of type 2 diabetes
heart rhythm changes
reduced blood clotting/increased bleeding risk
reduced sex drive/libido
reduced sexual performance (impotence)
difficulty orgasming
tics or muscle spasms
low-sodium levels (hyponatremia)
physiological dependence and tolerance
When you mix two substances, you may also experience an increase in the side effects of both drugs.
Side-Effects Of Tramadol
Older adults are more likely to experience common side effects of tramadol, which may include:
sleepiness
sleep disturbances
headache
nervousness
shaking or shivering
muscle tightness
mood changes
heartburn or indigestion
dry mouth
Immediately contact a healthcare professional if you experience severe side effects like seizures, hallucinations, or heart rhythm changes.
Side Effects Of Celexa
Those who begin taking citalopram or other antidepressants may experience common side effects during the first few weeks of treatment, including:
nausea or vomiting
diarrhea or constipation
stomach pain
heartburn
decreased appetite or weight loss (or gain)
frequent urination
excessive tiredness
yawning
weakness
uncontrollable shaking of a part of the body
muscle or joint pain
dry mouth
heavy menstrual periods
Severe side effects can include suicidal thoughts, chest pain, fainting, or symptoms of serotonin syndrome.
Dependence & Withdrawal Symptoms
Unlike tramadol, which has considerable potential for addiction and abuse, citalopram is not euphoric or addictive.
Nevertheless, the physical dependence on both drugs may develop with prolonged use, leading to uncomfortable withdrawal symptoms if a person stops taking one or both substances.
To learn about our addiction treatment programs, please contact us today.
Written by Ark Behavioral Health Editorial Team
©2023 Ark National Holdings, LLC. | All Rights Reserved.
This page does not provide medical advice.
Questions About Treatment?
Ark Behavioral Health offers 100% confidential substance abuse assessment and treatment placement tailored to your individual needs. Achieve long-term recovery.
100% confidential. We respect your privacy.
Prefer Texting?
We've got you covered.
Receive 24/7 text support right away.
There is no obligation and you can opt out at any time.