Treating PTSD In Addiction Recovery: Treatment Options And Resources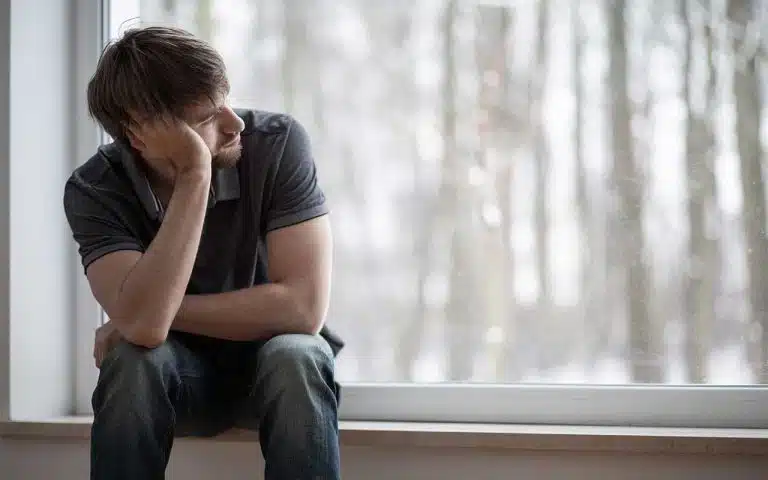 Trauma is a loaded term that is not often well understood by the general public, although experiences of trauma are very common.
Trauma can occur to people across racial and ethnic lines, age, gender, income level, and educational background. Talking about trauma and its effects on physical and mental health can be difficult due to associated stigma.
People who experience trauma can be at risk for developing trauma-related conditions such as post-traumatic stress disorder (PTSD). This condition can be a risk factor for developing other mental illnesses as well as drug and alcohol use issues.
Here you'll find:
information about PTSD
co-occurring substance abuse and PTSD
treatment options for PTSD
statistics about PTSD in the United States
resources and support options
Defining Trauma: Emotional, Physical, Psychological
The word 'trauma' can be generally defined as an event, a series of events, or a set of circumstances that negatively affect a person's mental, physical, or emotional wellbeing.
This can have acute and long-lasting effects on a person's mental health, physical health, ability to cope, and ability to live their life as normal.
Different Types Of Trauma
Trauma can be categorized in a few different ways. There is physical trauma, mental trauma, emotional trauma, and psychological trauma.
A holistic approach to health and wellness recognizes that physical trauma can affect our mental and emotional health, and vice versa.
Trauma can refer to incidents such as:
verbal abuse
neglect
physical violence
interpersonal violence
childhood abuse
sexual abuse, molestation, or sexual assault
a serious accident/injury
loss of a loved one
living in poverty
being attacked or beaten
surviving a deadly incident (e.g. mass shooting, military combat)
acts of discrimination or discriminatory violence
racial and generational trauma
imprisonment/incarceration
Experiences of trauma are common among adults, teenagers, and children in the United States. It is often associated with other mental illnesses, such as depression, anxiety, eating disorders, and mood disorders.
What Is Post-Traumatic Stress Disorder (PTSD)?
Post-traumatic stress disorder (PTSD) is trauma and stress-related disorder that develops in people who have experienced or witnessed a traumatic event or series of events.
This disorder differs from trauma. While experiences of trauma are very common, not everyone who experiences trauma develops PTSD, which is characterized as a prolonged stress response.
Signs and symptoms of PTSD include:
changes in behavior or attitude (e.g. irritability, depressed, destructive behavior)
nightmares
flashbacks to the traumatic incident
emotional distress after reminders of the trauma
heightened sensitivity to touch, phrases, subject matter
difficulty experiencing happiness or joy
feelings of isolation
changes in sleep (e.g. sleeping too much or too little)
easily startled
difficulty concentrating
inability to recall key features of the trauma
decreased interest in activities
difficulty being physically or sexually intimate
negative thoughts and assumptions about oneself or the world
PTSD can be a debilitating condition. This means it can significantly impact a person's ability to function in their everyday life. They may have troubles at work, keeping a job, taking care of others, and taking care of their own basic needs.
People with PTSD may also have difficulty maintaining positive and healthy relationships. They may push others away and struggle to end relationships that are harmful to their physical or mental health.
Substance Abuse And Co-Occurring Post Traumatic Stress Disorder
Living with PTSD can make it difficult to simply exist in the world. Just getting through the day can feel like a struggle.
The stress and life difficulties that can come from living with PTSD can place a person at greater risk for turning to drugs or alcohol to numb, repress, or cope.
People who are diagnosed with PTSD are 25 to 49 percent more likely to have a substance use disorder compared to the general population. This includes drug and alcohol abuse, dependence, and addiction.
Signs Of Substance Abuse In People With PTSD
Substance abuse and PTSD share overlap in some of the symptoms experienced. Many people with both of these disorders experience dramatic changes in mood, thoughts, and behavior.
Signs of drug and alcohol abuse include
frequent use of drugs or alcohol
relying on drugs or alcohol to get through the day
hiding or lying about your substance use
using drugs or alcohol for their ability to heighten or numb emotions
using drugs or alcohol to stay awake or sleep
increasing how much drugs or alcohol you use over time
constantly thinking about using or getting drugs
continuing to drink or use drugs despite negative effects on health, ability to work, or relationships
engaging in risky or reckless behavior
drug or alcohol withdrawal symptoms
feeling unable to control or stop your drug or alcohol use
Drugs and alcohol can be used to cope with experiences of trauma, and can also lead to situations that are traumatic, such as sexual assault, criminal activity, and car accidents.
The reasons why a person turns to drugs or alcohol can be complex. Substance abuse commonly runs in families and can be influenced by biological, environmental, and sociocultural factors.
How Do You Treat Co-Occurring Trauma And Addiction?
Substance use disorders and PTSD are both chronic, debilitating conditions that can be best treated together through an integrated treatment approach.
Substance abuse and trauma can be treated together through behavioral, pharmacological, and holistic treatment services.
Treatment for trauma and addiction can include:
trauma-specific therapies
Treatment programs are generally recommended based on factors such as current health status, treatment availability, co-occurring disorders, and other personal needs.
Inpatient Rehabilitation Programs
If one or more of your mental health conditions is severely limiting your ability to function in your daily life, inpatient treatment may be recommended.
Inpatient and residential treatment programs offer 24-hour supervision and care within a supportive rehab facility or hospital environment.
Inpatient rehabilitation involves living in a treatment facility for a predetermined amount of time. On average, inpatient treatment lasts 30 to 90 days. Upon admission, residents are typically assigned to a treatment team of medical and behavioral health professionals.
When you enter a rehab center, your treatment team will meet with you to assess your needs. From there, they can recommend a treatment plan that can address your physical and mental health needs, including treatments specifically designed for trauma and substance abuse.
Common inpatient treatment services include:
behavioral therapy
individual counseling
medication
holistic therapies
relapse prevention
The United States is home to hundreds of rehab centers. Not all offer treatment programs specifically designed to treat PTSD, substance abuse, or both.
If you have both conditions, it's highly recommended that you search for a treatment center that is experienced in treating both PTSD and substance use disorders. This can improve your chance of achieving long-term recovery and finding the care you need.
Dual Diagnosis Treatment
Dual diagnosis is an integrated treatment for treating co-occurring disorders. This includes mental health and substance use disorders. Dual diagnosis is capable of addressing the many facets of living with more than one mental illness.
Dual diagnosis treatment programs may utilize medical, behavioral, and pharmacological treatments. Dual diagnosis treatment, or treatment for co-occurring disorders, may be offered within rehab centers, outpatient clinics, and by individual outpatient providers.
Behavioral And Trauma-Specific Therapies
Post-traumatic stress disorder and substance abuse are commonly treated through individual and group therapy sessions.
There are several therapies designed specifically to treat trauma, while some others have been found to be useful for treating a range of mental health disorders.
Behavioral and trauma-specific therapies for PTSD include:
The structure and goals of these different therapies can vary. Some therapeutic approaches follow a "talk therapy" format where you talk through what you're thinking and how you're feeling.
Other therapies may involve physical contact, take-home assignments from a therapist, and working through memories associated with your trauma.
Trauma Services For Certain Populations
There also exist treatment programs and services that are designed to meet the needs of certain populations. This can include LGBTQ populations, veterans, racial and ethnic minorities, and people who have experienced poverty, homeless, or disability.
Resources For Finding Treatment For Trauma And Substance Abuse
There are many state and federal agencies that offer resources to help people find treatment for themselves or a loved one living with PTSD and addiction.
Directories For Finding Treatment
Substance Abuse and Mental Health Services Administration (SAMHSA)

National Helpline: 1-800-662-HELP (4357)

Psychology Today: Find a Therapist, Psychiatrist, or Treatment Center
National Center for PTSD

General line: 1-800-273-8255
PTSD Information Voicemail: (802) 296-6300
Trauma-Related Hotlines And Text Lines
If you need immediate support, there are many national hotlines for mental health and substance abuse support.
If you are experiencing a medical or mental health crisis, you can also call 9-1-1 to be connected to your local emergency services center.
National Crisis Text Line: Text HELLO to 741741
Veterans Crisis Line: 1-800-273-8255 and Press 1 or text to 838255
National Suicide Prevention Hotline: 1-800-273-TALK (1-800-273-8255)
Disaster Distress Helpline

1-800-985-5990
Text "TalkWithUs" to 66746

National Alliance on Mental Illness Helpline: 1-800-950-6264
National Domestic Violence Hotline: 1-800-799-SAFE (7233)
National Sexual Assault Telephone Hotline: 800-656-HOPE (4673)
Trans Lifeline (for transgender teens and adults): (877) 565-8860
National Teen Dating Abuse Hotline: 1 (866)-331-9474 or text 22522
Mental Health America: 1-800-273-TALK (8255)
Teen Line: 1-800-852-8336 or text "TEEN" to 839863
Coping Strategy And Resource Guides
Living with PTSD and addiction, or loving someone with these conditions, can be an everyday challenge.
Here are some coping strategy guides and educational resources that may benefit you or a loved one affected by trauma:
Post Traumatic Stress Disorder And Substance Abuse Statistics
Struggling with trauma-related flashbacks, nightmares, and substance use can be an isolating experience. If you or someone you know is experiencing these struggles: You're not alone.
According to the National Alliance on Mental Illness (NAMI), PTSD affects an estimated 3.6 percent of the United States population.
Gender
Women generally experience or report PTSD more often than men. Transgender and nonbinary individuals can also be at higher risk for PTSD, as a result of compounding factors such as higher rates of experiencing sexual assault, discrimination, and physical violence.
Veterans
Veterans are at higher risk for PTSD compared to the general population, according to the American Psychological Association. The National Center for PTSD reported that an estimated 11 to 20 percent of veterans who served in Iraq and Afghanistan had PTSD.
Co-occurring disorders
About 80 percent of people with PTSD have one or more co-occurring mental health or substance use disorders. This can include disorders such as depression, eating disorders, bipolar disorder, anxiety disorders, and obsessive-compulsive disorder.
Racial and ethnic minorities
Some researchers suggest people of color, particularly Black Americans and indigenous populations, experience higher rates of PTSD than White Americans.
Generational trauma, racism, and trauma related to discrimination, violence, and poverty can be common causes of PTSD among Black and indigenous people of color (BIPOC).
Recovering From Addiction With A History Of Trauma
If you or someone you know is struggling with substance abuse or is struggling with mental health after experiencing trauma: You're not alone. Help is available.
There are many supportive resources and treatment options that can help you, slowly, rebuild a life that feels meaningful and fulfilling. A better future is possible.
Written by Ark Behavioral Health Editorial Team
©2023 Ark National Holdings, LLC. | All Rights Reserved.
This page does not provide medical advice.
Questions About Treatment?
Ark Behavioral Health offers 100% confidential substance abuse assessment and treatment placement tailored to your individual needs. Achieve long-term recovery.
100% confidential. We respect your privacy.
Prefer Texting?
Our friendly support team is here to chat 24/7. Opt out any time.