Coolio | Fentanyl, Meth, & Heroin Overdose Death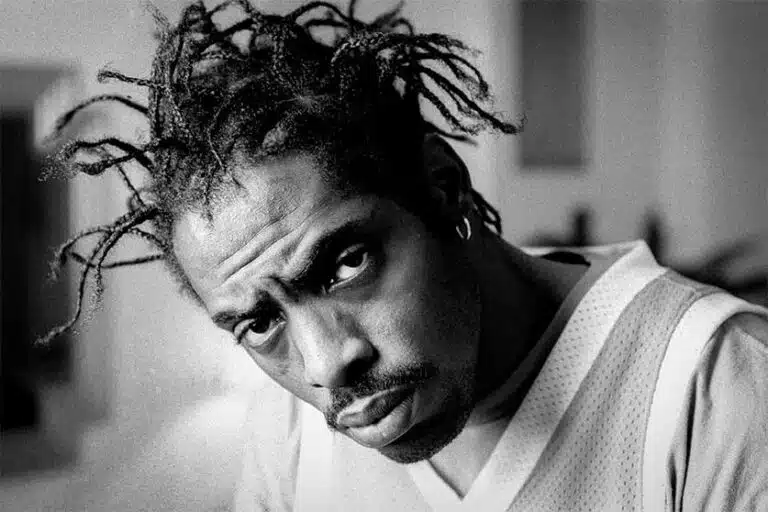 Coolio was a famous rapper, actor, and record producer known for the hit single "Gangsta's Paradise."
Unfortunately, Coolio passed away at the age of 59 due to an accidental overdose involving the drugs fentanyl, methamphetamine, and heroin.
How Coolio Died
Coolio passed away on September 28, 2022, at a friend's house in Los Angeles. Coolio's manager and spokesperson Jarez Posey, known by the nickname Jarel, stated the late rapper died due to cardiac arrest.
Cause Of Death
Coolio's cause of death was investigated by the coroner's office which found Coolio was suffering from cardiomyopathy, which possibly led to his death. However, several drugs were found in Coolio's system according to the Los Angeles County Medical Examiner.
In fact, Coolio died from an accidental heroin, methamphetamine, and fentanyl overdose. The drugs were found in his system at the time of his death.
Coolio had also recently used phencyclidine (PCP), which contributed to the poor state of his heart, leading to significant conditions which ended in Coolio's death.
Coolio's History Of Substance Abuse
Coolio suffered from drug abuse throughout his life. During the 1980s, Coolio struggled with a cocaine addiction.
In 2009, he was charged with possession of cocaine and other drug paraphernalia at Los Angeles International Airport.
Did Coolio Attend Addiction Treatment?
Once he moved in with his father in San Jose during the 1980s, Coolio stopped cocaine use.
After being caught with cocaine in 2009, Coolio entered an 18-month rehab program. Unfortunately, there are no other instances of Coolio seeking addiction treatment.
About Coolio
Although widely-known as the rapper Coolio, he was born Artis Leon Ivey Jr. on August 1, 1963, in Monessen, Pennsylvania, but later moved to Compton in the Los Angeles, California, area. His musical career began with his first single, "Whatcha Gonna Do?"
In 1994, Coolio released his debut album titled It Takes a Thief. The album landed on the Billboard Hot 200 hits at number 8.
Gangsta's Paradise
A year later in 1995, "Gangsta's Paradise" was released. The song was used for the film Dangerous Minds and featured R&B singer L.V. Actress Michelle Pfeiffer, who starred in the film, also appeared in the music video alongside Coolio.
"Gangsta's Paradise" landed on the top Billboard Hot 100 hits across all genres, including hip-hop. The next year, in 1996, Coolio won a Grammy Award for Best Rap Solo Performance.
The "Gangsta's Paradise" rapper's career began to take off as he released new music in the following years, including another hit called "Fantastic Voyage."
The music video "Aw, Here It Goes!" was recorded by Coolio during 1996 for the popular Nickelodeon tv show Kenan and Kel.
Recovery Is Possible
Although Coolio succumbed to a drug overdose after years of living with addiction, recovery is possible. To learn how we can make recovery a reality for yourself or a loved one, please contact us today.
Written by Ark Behavioral Health Editorial Team
©2023 Ark National Holdings, LLC. | All Rights Reserved.
This page does not provide medical advice.
Questions About Treatment?
Ark Behavioral Health offers 100% confidential substance abuse assessment and treatment placement tailored to your individual needs. Achieve long-term recovery.
100% confidential. We respect your privacy.
Prefer Texting?
Our friendly support team is here to chat 24/7. Opt out any time.