10 Addiction Recovery Quotes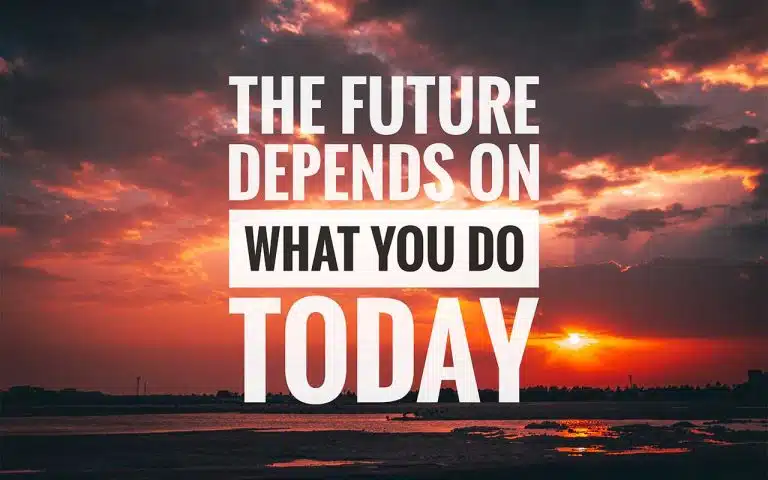 Addiction can touch the lives of people of all ages. Perhaps you know a loved one struggling with substance abuse. Maybe you're on the road to addiction recovery yourself.
Whatever the case may be, each person's individual journey is specific to them. However, we can all learn a lot of inspiration from the wise words spoken by philosophers, authors, and even celebrities who know the pains of alcohol or drug addiction.
Let's look at some of the best addiction recovery quotes.
"I'm not telling you it is going to be easy; I'm telling you it's going to be worth it." — Art Williams
Sometimes recovery is a struggle, as are many things in life. However, we must always remember that there is a light at the end of the tunnel. All of the work you put in now to help with your addiction will be worth it.
"Recovery is hard. Regret is harder." — Brittany Burgunder
Once again, we are reminded that recovery is difficult. Although difficult and sometimes scary, recovery is the much preferred alternative to the regret of never trying.
"I think that power is the principle. The principle of moving forward, as though you have the confidence to move forward, eventually gives you confidence when you look back and see what you've done. — Robert Downey, Jr.
Many of us know Robert Downey, Jr. as Iron Man in The Avengers films. This lead actor is vocal about his recovery journey. Motivational quotes can come from many different places – books, films, music. And yes, even movie stars themselves.
"Don't let the past steal your present." — Terri Guillemets
This is one of the more popular inspirational quotes, and for a good reason too. In just a few words, this quote brings up many important concepts:
Don't look behind you.
Move forward.
Keep going.
Never stop.
Don't give up.
If we're focused too much on the past and looking behind us, we can't see how bright our future might be.
"If you can quit for a day, you can quit for a lifetime." — Benjamin Alire Saenz
This memorable quote reminds us to enjoy the small moments and recognize the small victories. Small victories continue to add up and are important on the road to recovery.
"The only person you are destined to become is the person you decide to be." — Ralph Waldo Emerson
This well-known writer brings up a good point: Don't wait around for fate to decide—take fate into your own hands.
When it comes to addiction, the responsibility lies with you to overcome drug abuse. While support systems and rehab centers are necessary, it's important that you have the will to continue recovery and live a fulfilling life for yourself.
"I think when someone gets to rock bottom and they need a way out of that hole, the only way to get out is to surrender and ask for help." — Demi Lovato
These are wise words from the pop star who just released her new song, "California Sober." Demi Lovato has been quite vocal in regards to her own struggle with alcohol addiction.
She brings up a good point as well—sometimes we all need to ask for help. After all, having a good support system while undergoing addiction treatment is vital.
"Hardships often prepare ordinary people for an extraordinary destiny." — C.S. Lewis
Struggle can lead to strength. While no one wants to go through trauma or a hardship in life, it's simply unavoidable. However, going through hardships can make us realize the strengths we possess. We can then use our strengths to impact our life in positive, meaningful ways.
"If we are facing in the right direction, all we have to do is keep walking." — Zen Proverb
Once you've decided to free yourself from your addiction and begin the road to recovery, you've already experienced a victory.
Those suffering from mental health issues can find it more difficult to see the light at the end of the tunnel. However, simply facing the right direction can improve your outlook and give you hope.
"Believe you can and you're halfway there." — Theodore Roosevelt
Although these last two quotes are similar, the importance behind them remains. If you've decided to get help with your addiction and believe you can succeed, you're already beginning to see things more positively.
Find Addiction Treatment Today
If you or a loved one struggles with addiction, reach out and contact our helpline.
Our team of professionals will help answer your questions, fill you in on our inpatient treatment centers and outpatient treatment programs, and assist you in any way you need throughout your recovery journey.
Written by Ark Behavioral Health Editorial Team
©2023 Ark National Holdings, LLC. | All Rights Reserved.
This page does not provide medical advice.
Questions About Treatment?
Ark Behavioral Health offers 100% confidential substance abuse assessment and treatment placement tailored to your individual needs. Achieve long-term recovery.
100% confidential. We respect your privacy.
Prefer Texting?
Our friendly support team is here to chat 24/7. Opt out any time.