Dexedrine Withdrawal | Symptoms, Timeline, & Detox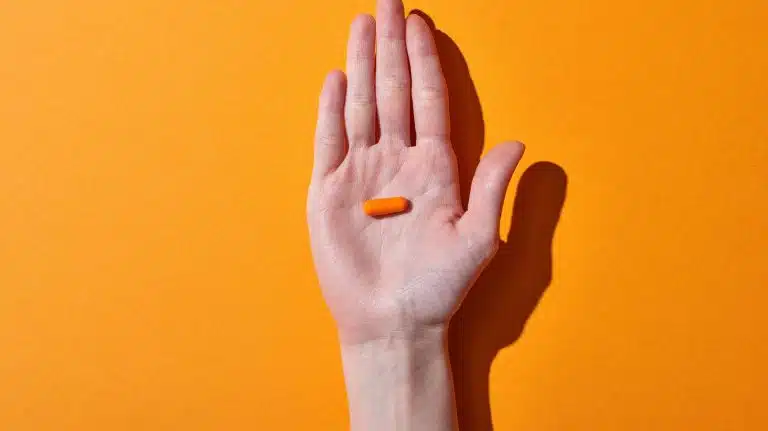 Dexedrine (the brand name for dextroamphetamine) is an amphetamine and central nervous system stimulant medication prescribed to treat attention deficit hyperactivity disorder (ADHD) and narcolepsy.
Dexedrine is similar to other ADHD medications like Adderall and Ritalin and boosts the neurotransmitters dopamine and norepinephrine in the brain. This helps increase focus and decrease hyperactivity.
It's classified as a Schedule II controlled substance by the Food and Drug Administration (FDA), which means it's an accepted drug for medical use but it does have a high potential for abuse.
Because of this high potential for abuse, some can develop Dexedrine addiction and become physically dependent on the drug. When they try to stop using, they may go into withdrawal and experience unpleasant symptoms and side effects.
Dexedrine Withdrawal Symptoms
When your body becomes dependent on Dexedrine either from taking high doses or from taking it for a long time, it ends up needing the drug to function normally. But when you stop taking Dexedrine, you may experience withdrawal symptoms that can include:
anxiety
depression
irritability
fatigue
sleep disturbances
dry mouth
chills
strange dreams
lack of interest in things
muscle aches
high blood pressure
drug cravings
tremors
mood swings
Dexedrine Withdrawal Timeline
While withdrawal symptoms depend on certain factors, there's a general timeline that can tell you when certain symptoms will show up and when you can expect them to subside.
A common timeline for Dexedrine withdrawal may look like this:
24 hours: Withdrawal symptoms like tiredness, hunger, and thirst start to show up.
36 – 48 hours: Depression, excessive sleeping, fatigue, overeating, and cravings for Dexedrine may appear.
3 – 5 days: Cravings for the drug can intensify as well as depression. You can also expect irritability, disturbed sleep patterns, muscle aches, and some sluggishness and fatigue.
5 days – several weeks: Cravings, depression, and anxiety may continue. Therapy and further treatment may be needed to deal with any psychotic symptoms.
Factors That Affect The Withdrawal Timeline
There are many factors that can affect how long withdrawal symptoms last for each person, including:
metabolism
age
medical and mental health history
duration of use
dose, frequency, and method of use
whether alcohol, other prescription drugs, or illicit drugs were consumed with Dexedrine
Dexedrine Detox
The most recommended source of dealing with Dexedrine withdrawal is to begin with a medical detox program. Healthcare providers may provide you with medications to make the symptoms much more bearable as they occur.
Someone with sleeping problems may be given a sleep aid or someone experiencing depression may be given an antidepressant. Some medications can even help prevent more serious withdrawal symptoms like hallucinations and seizures.
Dexedrine Addiction Treatment
Following a detox program, you may enroll at a treatment center that can either provide inpatient or outpatient care. Addiction treatment programs include a combination of individual therapy, group therapy, peer support, and other evidence-based services.
If you or a loved one struggles with substance abuse or drug addiction, it's never too late to seek help. Call our helpline today to discover the treatment option that's right for you.
Written by Ark Behavioral Health Editorial Team
©2023 Ark National Holdings, LLC. | All Rights Reserved.
This page does not provide medical advice.
Questions About Treatment?
Ark Behavioral Health offers 100% confidential substance abuse assessment and treatment placement tailored to your individual needs. Achieve long-term recovery.
100% confidential. We respect your privacy.
Prefer Texting?
Our friendly support team is here to chat 24/7. Opt out any time.