Plugging Adderall | Effects & Dangers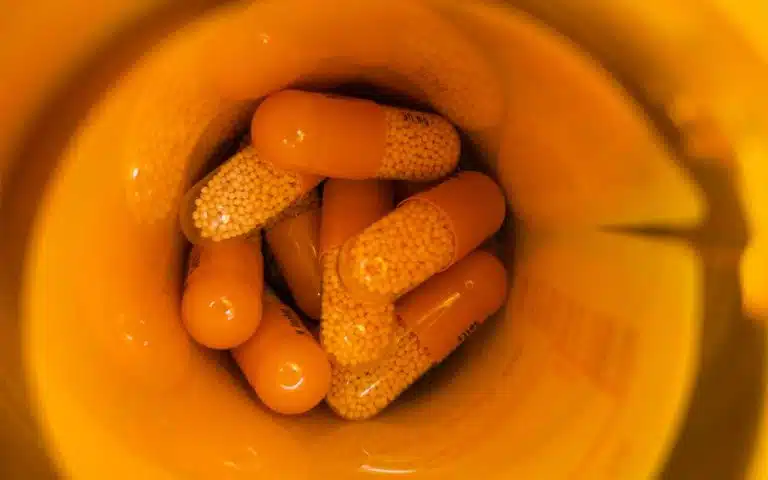 "Plugging" Adderall refers to taking the prescription amphetamine Adderall or Adderall XR through the rectum, usually with a syringe. Other slang terms for this method of use are "booty bumping" and "keistering."
Adderall is prescribed to treat attention deficit hyperactivity disorder (ADHD) or narcolepsy. Adderall and Adderall XR come in pills or tablets, and proper use likely means swallowing these tablets.
Plugging Adderall is not an approved method of using the drug. It may be done by people looking for increased activity, productivity, or a recreational high.
Why Take Adderall Rectally?
There is evidence that rectal administration of substances gives people a higher bioavailability compared to oral administration. Bioavailability is the amount of a substance that makes it into the bloodstream.
Suppositories, an approved way to give certain medicines rectally, use this high bioavailability to increase a drug's effectiveness. Adderall may need to be crushed or mixed into a liquid to be taken this way, and both methods are forms of Adderall abuse.
A single dose of Adderall may be much stronger when plugged. After quickly reaching the bloodstream, the energy and alertness caused by a plugged amphetamine can feel more intense. As a form of drug abuse, plugging Adderall can be dangerous to your health.
Effects Of Plugging Adderall
Plugging Adderall often means taking it in higher doses. Higher doses of Adderall can be riskier than directed doses. This can cause effects like strong euphoria, increased energy, and improved confidence.
At high doses, negative health effects of Adderall may also be more intense. You may experience severe dry mouth, hypertension, twitching, loss of appetite, and more severe symptoms.
Dangers Of Plugging Adderall
Plugging drugs like Adderall can damage the rectum, similar to how snorting drugs can damage the nose. Damage to the anus or rectum can cause bleeding, pain, and discomfort.
Other severe health issues that can come from high doses of Adderall include:
increased aggression
hallucinations
delusions
increased risk of stroke
seizures
changes in growth rate (for younger patients)
Infection
You may run a higher risk of infection by plugging Adderall. This includes infections of the rectal tissue as well as transmitting bloodborne diseases, like HIV. Sharing equipment such as syringes can greatly increase your risk of infection, especially if an injury is involved.
Risk Of Overdose
Adderall's higher bioavailability when plugged means that it will likely be stronger. Tracking doses when plugging Adderall may also be difficult. These factors can make the risk of an Adderall overdose much higher.
A dextroamphetamine overdose can be potentially fatal by causing:
heart attack
other heart problems (arrhythmia, changes in heart rate)
changes in blood pressure
psychosis
serotonin syndrome (chronic lack of the neurotransmitter serotonin)
Long-Term Abuse Potential
Adderall is a Schedule II controlled substance. It is potentially habit-forming, especially through methods of abuse like plugging.
Dextroamphetamine affects your central nervous system (CNS), and long-term use may change how your brain works over time. Long-term use of Adderall has been linked to many mental health problems, in both long-term patients and in people who are trying to quit.
Treatment of Adderall abuse may involve approaching drug abuse from a mental health standpoint first.
Treating Amphetamine Abuse
Amphetamines are a common target of substance abuse, especially among young adults. Prescription drugs like Adderall, Ritalin, and Vyvanse may be sought out and abused as "study drugs." Plugging amphetamines is one of many methods of abuse.
Plugging Adderall may be a serious sign of a chronic substance use disorder. If you see consistent side effects in your loved ones, they may be plugging Adderall in an attempt to hide it. Substance use disorders often need dedicated treatment.
To find the best treatment options for amphetamine abuse available to you, talk to your healthcare provider or contact us today.
Written by Ark Behavioral Health Editorial Team
©2023 Ark National Holdings, LLC. | All Rights Reserved.
This page does not provide medical advice.
Questions About Treatment?
Ark Behavioral Health offers 100% confidential substance abuse assessment and treatment placement tailored to your individual needs. Achieve long-term recovery.
100% confidential. We respect your privacy.
Prefer Texting?
Our friendly support team is here to chat 24/7. Opt out any time.