Mixing Celexa (Citalopram) & Xanax | Risks, Interactions, & Side Effects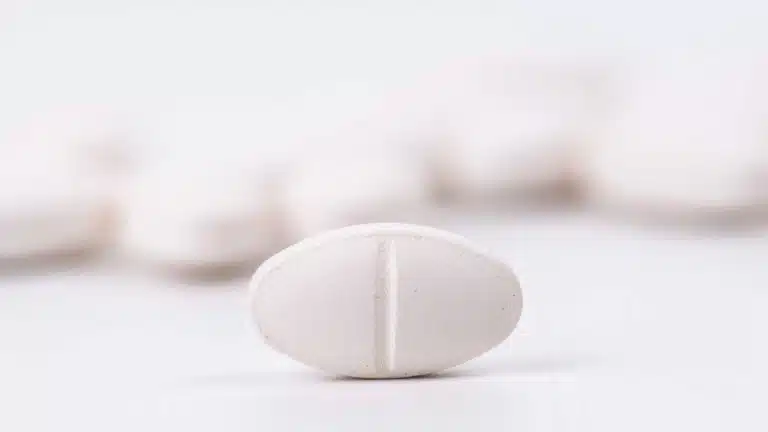 Healthcare providers sometimes diagnose patients with clinical depression in addition to panic disorder or general anxiety disorder. When this is the case, they may prescribe a combination of medications to address the different facets of these complex cases.
However, both clinicians and patients need to be aware that when anxiolytic drug-like alprazolam (Xanax) is combined with an antidepressant medication like citalopram (Celexa), there is an increased risk of certain adverse effects.
Risks & Benefits Of Combination Xanax/Celexa Use
Combining alprazolam with citalopram can potentially provide patients with benefits that may include:
faster control of anxiety
reduced antidepressant-induced anxiety or agitation, which may occur early in the course of therapy
improved control of episodic or situational anxiety
However, potential risks with this combination therapy include:
Understanding Xanax/Celexa Drug Interactions
While combination use of citalopram and alprazolam can provide certain benefits, these medications work in very different ways with potentially unpredictable effects.
Xanax: Mechanism & Effects
Alprazolam is a benzodiazepine better known by its brand name version Xanax.
Like other benzodiazepines, including clonazepam (Klonopin), chlordiazepoxide (Librium), diazepam (Valium), lorazepam (Ativan), alprazolam works by increasing the action of the gamma amino-butyric acid (GABA) neurotransmitter in the brain.
As GABA activity increases, it slows down mental and physical activity across the body, calming anxiety and "cooling down" overactive areas of the brain that might otherwise trigger panic attacks or seizures.
This overall effect is known as central nervous system (CNS) depression.
Xanax likely takes full effect within one hour, with its effect tapering down after two to four hours. It is not likely prescribed for more than six weeks.
Celexa: Mechanism & Effects
Citalopram, an antidepressant drug better known as the brand name medication Celexa, is a selective serotonin reuptake inhibitor (SSRI) that works in much the same way as escitalopram (Lexapro), fluoxetine (Prozac), paroxetine (Paxil, Pexeva), and sertraline (Zoloft).
Rather than interacting with GABA, SSRIs partially prevent the reabsorption of the serotonin neurotransmitter in the CNS. This effectively increases serotonin activity, with beneficial mood-enhancing effects at therapeutic doses.
Celexa can take up to four weeks to take full effect, and is prescribed for a period of six months or longer to treat major depression and other off-label uses.
Potential Interactions
While citalopram and alprazolam do not interact directly, this combination increases the risk that a person will experience serious side effects, especially older adults.
These potential effects include:
mania
drowsiness
confusion
difficulty concentrating
impaired thinking
impaired judgement
impaired motor coordination
sleep problems and disturbances
While not generally life-threatening, it is important that individuals taking benzodiazepines with antidepressants avoid driving, operating a car, swimming, or other activities that could result in accidental harm or death.
Side Effects Of Alprazolam
Other common side effects of alprazolam can include:
nausea or vomiting
headaches
dry mouth
weight gain or loss
lethargy
dizziness
blurred vision
sleep problems
muscle weakness
confusion
impaired concentration
memory problems
depression
dependence, tolerance, and addiction
Contact emergency services if you or someone around you experiences serious side effects including weak or shallow breathing, seizure, jaundice, seizure, racing thoughts, or allergic reaction.
Side Effects Of Citalopram
Individuals beginning treatment with citalopram may experience a number of possible side effects, though these are generally short-term and improve as the body adjusts to the new medication.
These effects can include:
nausea
dry mouth
sleepiness
sleep problems
sweating
tremors
diarrhea or constipation
reduced sexual drive and performance
Contact emergency services immediately if you experience serious side effects including suicidal thoughts, serotonin syndrome (blood pressure changes, racing heart rate or heart rhythm changes, shivering, sweating, agitation), or allergic reactions.
Xanax & Depression
The use and (especially) abuse of benzodiazepines is known to sometimes worsen symptoms of depression and overall mental health, even with the concurrent use of antidepressant medications.
Potential For Abuse
Depressive disorders are considered to be a risk factor for substance abuse, increasing the risk that alprazolam may be misused in higher doses than prescribed for a relaxed, worry-free high and escape until the drug's effects wear off.
This potential for abuse should be considered by healthcare providers when prescribing benzodiazepines to individuals who are already taking antidepressant medications.
Prolonged use of both Xanax and Celexa may also cause the development of physiological dependence and uncomfortable withdrawal symptoms known as discontinuation syndrome.
In both cases, healthcare providers may set a gradual tapering-down schedule to minimize this effect.
For information on our mental health and addiction treatment options, please contact us today.
Written by Ark Behavioral Health Editorial Team
©2023 Ark National Holdings, LLC. | All Rights Reserved.
This page does not provide medical advice.
Questions About Treatment?
Ark Behavioral Health offers 100% confidential substance abuse assessment and treatment placement tailored to your individual needs. Achieve long-term recovery.
100% confidential. We respect your privacy.
Prefer Texting?
We've got you covered.
Receive 24/7 text support right away.
There is no obligation and you can opt out at any time.