Mixing Wellbutrin & Celexa (Citalopram) | Interactions & Risks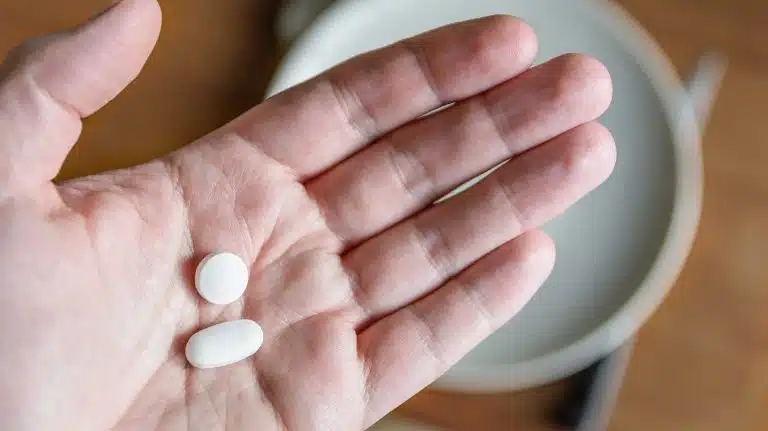 Wellbutrin and Celexa are both prescription drugs used to treat major depressive disorder and other mental health conditions. However, they are not in the same class of drugs and target different brain chemicals.
Wellbutrin is often combined with drugs like Celexa in the treatment of depression. Wellbutrin helps reduce sexual side effects commonly associated with Celexa. In addition, combining both drugs may help improve treatment outcomes in severe cases.
One of the major risks of combining antidepressants is the increased chance of suicidal thoughts and behaviors in children and young adults.
Effects Of Wellbutrin & Celexa
Depression is believed to be affected in part by three important brain chemicals, including serotonin, norepinephrine, and dopamine. These three neurotransmitters carry messages between nerve cells in the brain.
Most antidepressants target one or more of these neurotransmitters, with the goal of reducing depression symptoms.
Wellbutrin
Wellbutrin, the brand name for bupropion, is a norepinephrine-dopamine reuptake inhibitor (NDRI). Wellbutrin also falls under the category of atypical antidepressants—medications that don't fit under other categories of antidepressants.
Wellbutrin increases the availability of norepinephrine and dopamine. Norepinephrine plays a role in how we respond to stress and anxiety. Dopamine, known as the "feel-good" chemical, is responsible for feelings of pleasure.
Side effects of Wellbutrin may include:
drowsiness
anxiety
headache
constipation
weight loss
dry mouth
hyperventilation
irregular heartbeat
irritability
restlessness
insomnia
Wellbutrin is FDA-approved for the treatment of major depressive disorder, seasonal affective disorder, and smoking cessation.
Other atypical antidepressants include:
Remeron (mirtazapine)
Viibryd (vilazodone)
Trintellix (vortioxetine)
trazodone
Celexa
Celexa, the brand name for citalopram, is a selective serotonin reuptake inhibitor (SSRI). SSRIs are one of the most widely used antidepressants. They typically cause fewer side effects than older types of antidepressants, like tricyclic and monoamine oxidase inhibitors (MAOIs).
In contrast to Wellbutrin, Celexa increases the availability of serotonin. Serotonin plays a role in the regulation of mood, emotion, and appetite.
Side effects of Celexa may include:
sexual dysfunction
tiredness
nausea
diarrhea
weight gain
sweating
blurred vision
Celexa is FDA-approved for the treatment of major depressive disorder. It is often used off-label for the treatment of anxiety disorders, panic disorders, and eating disorders.
Other SSRI antidepressants include:
Paxil (paroxetine)
Lexapro (escitalopram)
Prozac (fluoxetine)
Zoloft (sertraline)
Mixing Wellbutrin & Celexa
There are no major drug interactions when taking Wellbutrin with Celexa. Each drug targets different brain chemicals and together they target the three major chemicals associated with depression.
Possible reasons for combining antidepressants include:
reducing unwanted side-effects
improving effectiveness of medication
treating severe symptoms of depression
When combined, they may support each other and further improve the treatment of depression symptoms. Although research on SSRIs mixed with Wellbutrin is limited, most studies found mixing them is generally safe.
Balancing Sexual Side Effects
In addition, a major complaint in people taking SSRIs like Celexa is sexual side effects. Sexual side effects include decreased libido and erectile dysfunction. Although most major side effects of SSRIs eventually subside, sexual side effects are more likely to persist.
Adding Wellbutrin to a treatment regimen has been found to decrease sexual side effects. A 2006 study found that it was effective for reducing sexual dysfunction and did not indicate any adverse side effects.
Risks Of Mixing Wellbutrin & Celexa
Certain types of antidepressants should never be mixed.
Monoamine oxidase inhibitors (MAOIs) and SSRIs or serotonin-norepinephrine reuptake inhibitors (SNRIs) can cause a life-threatening condition known as serotonin syndrome. Mixing tricyclic antidepressants with SSRIs (like Celexa) can result in worsening side effects.
Wellbutrin and Celexa are generally safe when taken together. However, prescribing doctors may closely monitor for side effects and increased suicidality.
Serious Side Effects
Seizures are a rare but serious side effect of Celexa and Wellbutrin. Combining the two may increase the risk of seizures and other serious side effects. It is advised to avoid Wellbutrin if you experience seizures or take medications that may increase your risk of seizures.
Increased Risk Of Suicidal Thoughts & Behavior
According to the Food And Drug Administration (FDA), all antidepressants increase the risk of suicidal thoughts and behaviors in children, adolescents, and young adults.
Depression itself can cause suicidal thoughts and the benefit of antidepressant medication may outweigh the risks.
However, the prescribing doctor and family members should closely monitor for the following symptoms:
anxiety
agitation
panic attacks
insomnia
irritability
aggression
restlessness
mania
Healthcare providers should be alerted immediately if you recognize these symptoms or unusual changes in behavior. Seek emergency medical attention immediately if you notice signs of suicidal thoughts, feelings, or behavior.
If you or a loved one would like more information about depression treatment options, please contact Ark Behavioral Health today.
Written by Ark Behavioral Health Editorial Team
©2023 Ark National Holdings, LLC. | All Rights Reserved.
This page does not provide medical advice.
Questions About Treatment?
Ark Behavioral Health offers 100% confidential substance abuse assessment and treatment placement tailored to your individual needs. Achieve long-term recovery.
100% confidential. We respect your privacy.
Prefer Texting?
Our friendly support team is here to chat 24/7. Opt out any time.