Celexa Abuse Potential | Is Celexa (Citalopram) A Controlled Substance?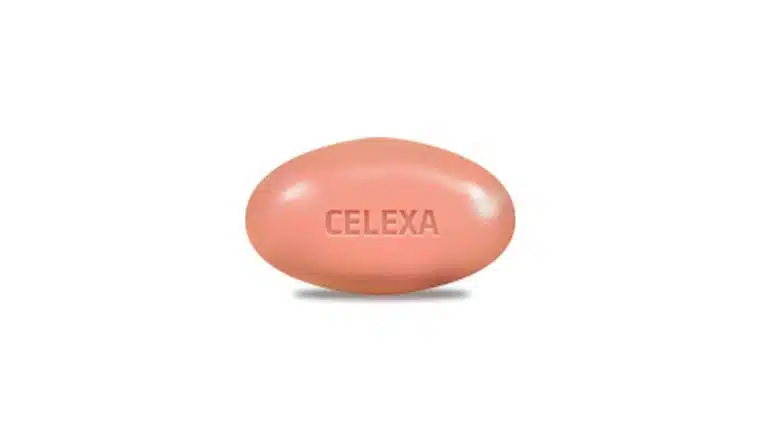 Celexa, a brand-name prescription for the treatment of depression, is not a controlled substance in the United States. The main ingredient in Celexa, citalopram hydrobromide, is in a class of drugs known as selective serotonin reuptake inhibitors (SSRIs).
Doctors prescribing Celexa are often trying to treat major depressive disorder, anxiety disorder, panic attacks, and bipolar disorder.
Other mental health medications (such as benzodiazepines) are controlled substances, but antidepressant medications do not fall in this category due to a perceived lack of abuse potential.
Controlled substances are illicit or prescription drugs that can lead to abuse, dependence, and addiction. Celexa (Citalopram) is not a controlled substance, but it still has risks. Celexa has abuse potential and can even cause withdrawal symptoms, two traits of controlled substances.
What Counts As A Controlled Substance?
According to the U.S. Drug Enforcement Administration, a drug has to have the potential for abuse and dependence to be considered a controlled substance. The more a drug is abused, the more likely it is to be seen as a controlled substance.
Approved antidepressant drugs are not controlled substances in the United States.
This includes SSRIs as well as tricyclic antidepressants, serotonin-norepinephrine reuptake inhibitors (SNRIs), and monoamine oxidase inhibitors (MAOIs). However, none of these drugs are completely risk-free.
Data on SSRI abuse is mostly limited to case studies and experiments. Health organizations have generally not kept track of SSRI abuse numbers, though the potential for long-term abuse is generally acknowledged.
Side Effects Of Citalopram
Citalopram hydrobromide is one of many approved SSRIs. Other common SSRIs include sertraline (Zoloft), fluoxetine, and escitalopram (Lexapro). For many years, research and clinical trials backed up the claim that SSRIs were relatively safe when taken in recommended doses.
More recent studies have pushed back against this claim. Experts now believe that SSRIs have both short-term and long-term health risks. Celexa affects serotonin receptors in the central nervous system, which control vital functions in many parts of the body.
Common side effects of Celexa include dry mouth, drowsiness, sleeping problems, and gastrointestinal irritation. Celexa can cause serious side effects in the long term, especially if it is abused.
Serotonin Syndrome
Serotonin syndrome is the result of unusually high levels of serotonin in the body. SSRIs are meant to increase serotonin levels in directed dosings, but too much serotonin can cause life-threatening adverse effects.
Serotonin syndrome is often seen in patients who take high doses of SSRIs, or patients who mix SSRIs with other serotonergic drugs like SNRIs, lithium, triptans, or St. John's Wort.
Patients who abuse any or all of these drugs may be at a higher risk of serotonin syndrome due to drug interactions.
Symptoms of serotonin syndrome include delirium, hallucinations, sudden changes in blood pressure, flushing, and tremors. Some cases of serotonin may require immediate medical treatment.
Dependence & Withdrawal Symptoms
Taking Celex for more than a month can lead to withdrawal symptoms when you stop taking the drug. Antidepressant withdrawal is also called discontinuation syndrome by some professionals.
Withdrawal often comes after long-term antidepressant use. This may be true if the drug is taken properly or abused. Antidepressant withdrawal symptoms can include:
burning sensations
fatigue
sweating
insomnia
worsening anxiety
aggressiveness
Celexa has lower rates of withdrawal syndrome compared to paroxetine (Paxil), but withdrawal is still possible.
Heart Arrhythmia
Celexa can cause QT prolongation, a condition where the heart beats out of sync with itself. A prolonged QT interval can lead to irregular heart rate, seizures, and sudden death.
Patients are usually advised not to take Celexa in high doses. People who abuse Celexa may take it in higher doses, putting them at higher risk for QT prolongation.
Help For Substance Abuse And Mental Health
Celexa may have a lower abuse potential than many controlled substances, but it can still cause serious side effects like worsened suicidal thoughts, glaucoma, allergic reactions, sexual dysfunction, and withdrawal.
Celexa has contraindications with many drugs, meaning it is not recommended for use with these drugs. Celexa's risks should be taken into account even though it is not a controlled substance in the United States.
Substance abuse is often a serious problem that needs professional treatment. To find a substance abuse treatment program that works for you, contact us today.
Written by Ark Behavioral Health Editorial Team
©2023 Ark National Holdings, LLC. | All Rights Reserved.
This page does not provide medical advice.
Questions About Treatment?
Ark Behavioral Health offers 100% confidential substance abuse assessment and treatment placement tailored to your individual needs. Achieve long-term recovery.
100% confidential. We respect your privacy.
Prefer Texting?
We've got you covered.
Receive 24/7 text support right away.
There is no obligation and you can opt out at any time.