King Of Prussia, Pennsylvania Alcohol & Drug Rehab Centers
Published
on

May 20, 2021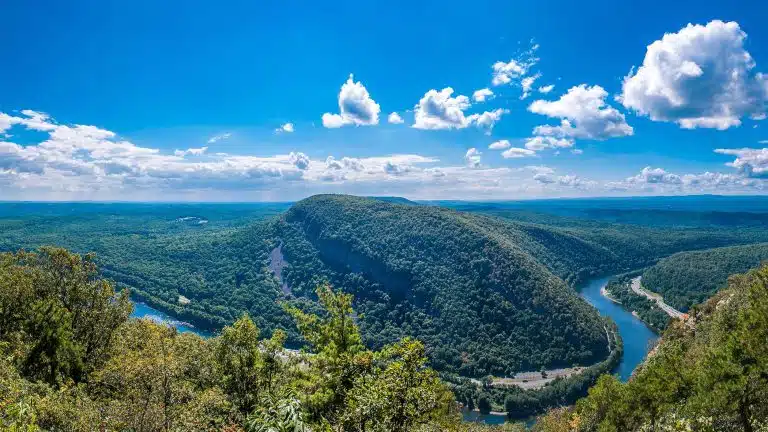 Like many communities throughout Montgomery County, Pennsylvania, King of Prussia has been hit hard by the ongoing opioid epidemic. Fortunately, both the city and the county as a whole are home to several substance abuse recovery programs for addicted individuals.
Whether you're seeking treatment for yourself or a loved one, learning more about recovery options within your community is the first step toward a healthier future.
Substance Abuse Treatment In King Of Prussia, Pennsylvania
The Montgomery County Office of Drug & Alcohol oversees addiction services in King of Prussia and all other county cities. If you're looking to access an individualized treatment plan, you can learn more about local substance abuse and mental health services by:
reaching out to the Montgomery County Office of Drug and Alcohol
reaching out to Pennsylvania 2-1-1 for a referral or more information about drug and alcohol treatment options in your area
calling PA Get Help Now at 1-800-662-HELP
King Of Prussia Alcohol & Drug Treatment Programs
Throughout King of Prussia and Montgomery County as a whole, you can access a wide variety of addiction treatment programs and treatment services. Your initial screening and assessment will determine which of the following services are part of your personalized treatment plan:
detoxification
residential rehab
outpatient treatment programs
medication-assisted treatment
halfway housing
aftercare planning, support, and resources
Medical Drug & Alcohol Detox
Before you can begin treatment in earnest, you must go through a detoxification process to allow your body to rid itself of intoxicating substances. Short-term, medically supervised alcohol or drug detox provides 24-hour monitoring and support to help you through that process safely. 
Inpatient/Residential Drug Rehab
If you're living with a serious addiction disorder, with or without co-occurring mental health issues, residential treatment may be the best option for you. 
This type of rehab offers the most intensive care available and typically includes dual-diagnosis treatment, holistic therapies, evidence-based behavioral therapies, and other services. 
Outpatient Treatment
Outpatient treatment programs are typically available at three intensity levels. Intensive outpatient programs and partial hospitalization programs provide treatment multiple times per week and offer many of the same services as inpatient rehab.
The least intensive form of outpatient rehab, standard outpatient treatment, is best suited to individuals who have less severe addiction issues. All forms of outpatient rehab may also be used as step-down levels of care after the completion of a more intensive treatment program.
Opioid & Alcohol Treatment Programs
If you're living with opioid or alcohol addiction, your treatment provider may administer medication-assisted treatment (MAT) to help you through your recovery process. 
This type of care integrates behavioral therapy, counseling, and FDA-approved medications like Suboxone or methadone. The overarching goal of this care program is to help you resist cravings and achieve long-term success in your recovery. 
Aftercare
When you graduate from your rehab program, you'll have access to aftercare resources that provide long-term support to help you remain steadfast in your recovery. 
Sober-living housing can help you remain substance free during your transition from treatment back into your daily routine. Other resources, such as group therapy, 12-step participation, relapse prevention, alumni groups, and more may also be available to you. 
Using Health Insurance For Addiction Treatment In King Of Prussia, Pennsylvania
Addiction treatment is classified as an essential healthcare service. That means you can use your private health insurance policy or Medicaid/Medicare coverage to help pay for rehab.
To learn more about using your insurance to pay for substance abuse treatment, contact your insurance provider to learn about your policy's specifics. You can also contact rehab centers directly to learn about their payment options.
If you're a KOP resident who does not carry health insurance, the Montgomery County Office of Drug & Alcohol can connect you with affordable and state-funded rehab options.
Addiction Treatment At Ark Behavioral Health
At Ark Behavioral Health, we understand addiction treatment must be highly individualized to each person's unique needs. That's why, at our network of substance abuse recovery centers, we offer a full continuum of care for addiction and co-occurring mental health disorders.
If you'd like to learn more about our recovery programs, or if you need help finding the right drug and alcohol rehab facility for yourself or a loved one, please visit Ark Behavioral Health today. 
Find Drug & Alcohol Addiction Treatment Near You
Written by Ark Behavioral Health Editorial Team
©2023 Ark National Holdings, LLC. | All Rights Reserved.
This page does not provide medical advice.
Questions About Treatment?
Ark Behavioral Health offers 100% confidential substance abuse assessment and treatment placement tailored to your individual needs. Achieve long-term recovery.
100% confidential. We respect your privacy.
Prefer Texting?
Our friendly support team is here to chat 24/7. Opt out any time.