Suboxone Strips | Uses & Abuse Potential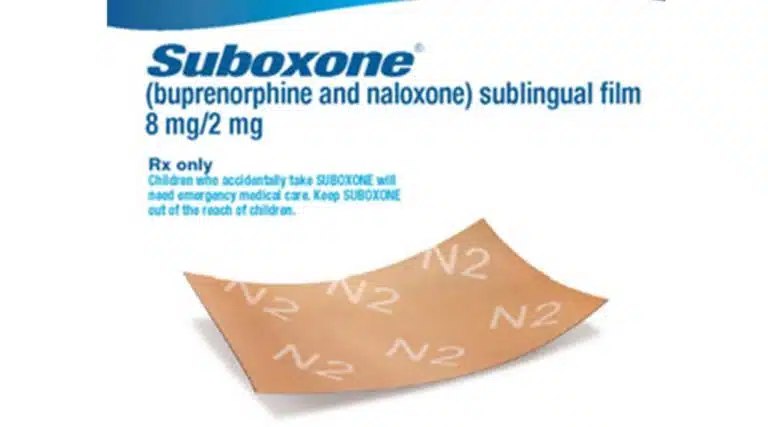 Opioid drugs are powerful painkillers. Some people who use them develop an opioid addiction also called opioid use disorder (OUD). This disease causes physical dependence, which means a person may experience unpleasant withdrawal symptoms when they try to detox from the drug.
To ease opioid withdrawal symptoms and help people recover from opioid dependence, doctors often prescribe Suboxone strips.
How Suboxone Strips Work
Suboxone strips are sublingual film strips. "Sublingual" means you place the strip under your tongue, where it eventually dissolves so your body can absorb the Suboxone.
Suboxone is the brand name for a combination medication that consists of buprenorphine and naloxone.
Buprenorphine is a partial opioid agonist. By activating opioid receptors in the brain, it reduces withdrawal symptoms and cravings for opioids. Naloxone is an opioid antagonist that blocks the effects of opioids. It's often used to reverse opioid overdoses.
Since buprenorphine treats OUD symptoms and naloxone blocks opioid effects, most people find that Suboxone works well when taken as prescribed.
Side Effects Of Suboxone Strips
The most common side effects of Suboxone film strips include:
tongue pain
stomach and/or back pain
headache
constipation
drowsiness
insomnia
blurry vision
In rare cases, the strips can cause more serious side effects, such as:
reduced sexual desire or ability
extreme drowsiness
slurred speech
hives, rash, and/or itching
hallucinations (seeing, hearing, or feeling things that aren't there)
nausea and/or vomiting
diarrhea
irregular menstruation
swelling of the face, hands, feet, or legs
yellowing of the eyes or skin
trouble breathing or swallowing
If you experience any of these serious side effects, contact your health care provider right away.
Abuse Of Suboxone Strips
Some people abuse Suboxone strips to feel euphoric or "high." Drug abuse occurs when you use a drug in a manner not prescribed by your doctor. Common ways to abuse Suboxone strips include:
using more than one strip at a time
using the strips without a prescription
dissolving the strips in water and then injecting the Suboxone into your skin
Because Suboxone contains an opioid antagonist that blocks opioid effects, a Suboxone high is generally less intense than highs from other opioids. Still, regular abuse of Suboxone strips can sometimes lead to addiction.
If you're concerned that you or someone you know has a Suboxone addiction, look for these signs:
experiencing intense cravings for Suboxone
withdrawing from family and friends
avoiding work or school
"doctor shopping," or visiting multiple doctors to get multiple prescriptions of Suboxone
mood swings
Suboxone Addiction Treatment Options
People who abuse or are addicted to Suboxone strips should seek help at a substance abuse treatment program.
Available on an inpatient or outpatient basis, these programs offer behavioral therapy, peer support groups, and other recovery services to help you adjust to life without Suboxone.If you or someone you love struggles with Suboxone use, please reach out to an Ark Behavioral Health specialist to learn about our addiction treatment centers.
Written by Ark Behavioral Health Editorial Team
©2023 Ark National Holdings, LLC. | All Rights Reserved.
This page does not provide medical advice.
Questions About Treatment?
Ark Behavioral Health offers 100% confidential substance abuse assessment and treatment placement tailored to your individual needs. Achieve long-term recovery.
100% confidential. We respect your privacy.
Prefer Texting?
We've got you covered.
Receive 24/7 text support right away.
There is no obligation and you can opt out at any time.