Snorting Oxycodone | Effects & Warnings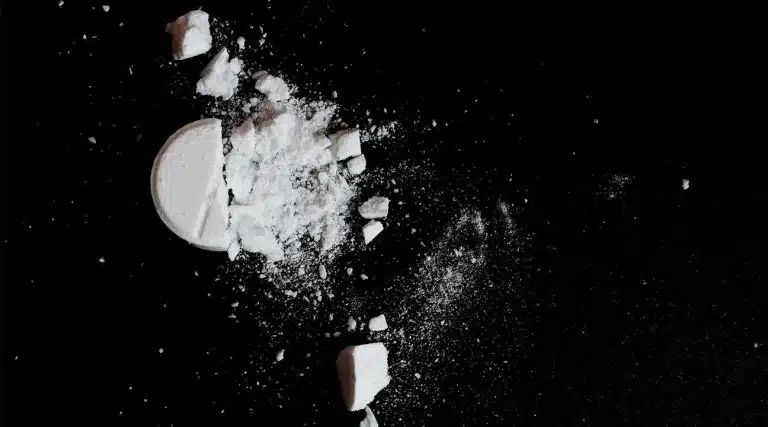 Oxycodone is a prescription opioid that acts as a painkiller. Like other opioids, it alters the way the brain and central nervous system react to pain.
The most popular forms of oxycodone include a long-acting tablet called Oxycontin and a combination medicine called Percocet, which consists of oxycodone and acetaminophen (brand name Tylenol).
Most health care providers prescribe oxycodone in tablet, capsule, or liquid form to be taken orally. However, some people crush the tablets into a fine powder and then snort it.
This form of substance abuse rapidly delivers a feeling of relaxation and euphoria, also known as a "high." Snorting oxycodone poses serious health risks, including overdose.
Effects Of Snorting Oxycodone
If you snort oxycodone, you'll experience its effects much more quickly and intensely than if you take it as prescribed.
These effects may include not only pain relief, relaxation, and euphoria, but also unpleasant side effects such as:
drowsiness
dizziness
headache
stomach pain
constipation
nausea and/or vomiting
changes in mood
Snorting oxycodone also increases your risk of experiencing the drug's rarer, more serious side effects, which can include:
fever
loss of appetite
irregular menstruation
confusion
changes in sexual desire or ability
trouble breathing or swallowing
rash
swollen face, lips, tongue, throat, hands, feet, ankles, or legs
hallucinations
changes in heartbeat
chest pain
seizures
Along with the side effects of oxycodone, you may experience negative effects related to the act of snorting, including:
sinus infections, which can occur if you accidentally snort bacteria from the surface you place the crushed powder on
nose bleeds
frequent runny nose
loss of smell
lung infections
respiratory depression (slow, troubled breathing)
You're more likely to experience these complications if you snort the drug on a regular basis.
Oxycodone Insufflation Warnings
People who snort oxycodone, which is also called insufflation, may overdose on the drug or become addicted to it.
Overdose
Overdose occurs when you ingest too much oxycodone. Individuals who snort the drug face a very high risk of overdose. That's because snorting delivers the substance to your system so rapidly and intensely.
Signs of oxycodone overdose include:
cold, clammy skin
extreme drowsiness
trouble breathing
limpness or weakness
changes in pupil size
loss of consciousness or coma
Call for emergency medical services if you or someone you know experiences these symptoms; an oxycodone overdose can be fatal.
Addiction
People who abuse oxycodone (either by snorting it or taking it in another manner not prescribed) face a high risk of addiction.
Sometimes called substance use disorder, addiction is a disease that makes you feel unable to control your drug use. The most common signs of addiction are tolerance and physical dependence.
Physical dependence means your body relies on the drug to function normally. You may experience unpleasant withdrawal symptoms, such as anxiety or sweating when you try to stop taking the drug.
Oxycodone Addiction Treatment Options
If you or a loved one struggles with oxycodone addiction, recovery is possible.
For most people, opioid addiction recovery starts with medical detox. During this process, a team of medical professionals will help you slowly and safely get oxycodone out of your system.
Once you've detoxed from oxycodone, you can attend an addiction treatment center on either an inpatient or outpatient basis. In most cases, outpatient care is only recommended if you have a milder addiction and a strong support system at home.
No matter which type of care you choose, you'll have access to services such as:
behavioral therapy: mental health professionals help you identify triggers for oxycodone use and develop healthy coping skills to reduce the risk of relapse
peer support groups: you connect with others who are recovering from prescription drug abuse and share coping strategies
medication-assisted treatment (MAT): treatment providers prescribe medications like methadone, buprenorphine, and clonidine to ease your withdrawal symptoms and reduce your cravings for oxycodone
To learn more about treatment options for oxycodone abuse and addiction, please contact an Ark Behavioral Health specialist today.
Written by Ark Behavioral Health Editorial Team
©2023 Ark National Holdings, LLC. | All Rights Reserved.
This page does not provide medical advice.
Questions About Treatment?
Ark Behavioral Health offers 100% confidential substance abuse assessment and treatment placement tailored to your individual needs. Achieve long-term recovery.
100% confidential. We respect your privacy.
Prefer Texting?
We've got you covered.
Receive 24/7 text support right away.
There is no obligation and you can opt out at any time.