The Origin & History Of AA's Logo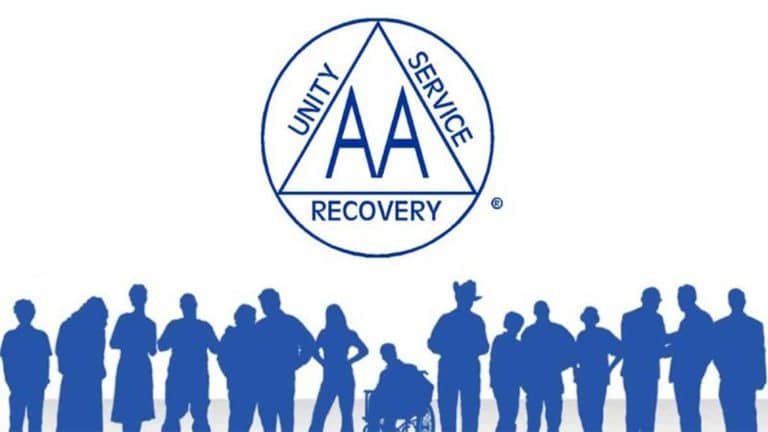 Alcoholics Anonymous, also known as AA, is the oldest and largest international fellowship of men and women who struggle with alcohol abuse.
But despite its age and influence, AA (both on the national/international and local levels) goes to great lengths to keep a low, neutral profile. And this priority has extended so far as to prompt AA to divorce itself from the original Alcoholics Anonymous symbol.
The Circle & The Triangle
The Alcoholics Anonymous logo has two main components, an equilateral triangle placed inside a circle. These elements are sometimes accented with a stylized AA in the center, or inclusion of text like UNITY, RECOVERY, and SERVICE.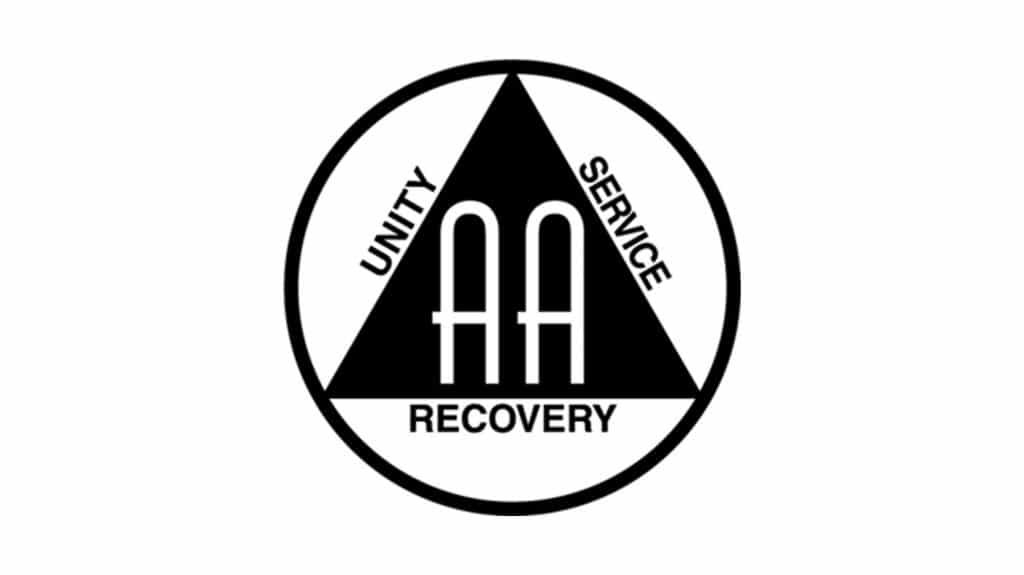 Each element of this design has a specific meaning:
the triangle represents the three-part answer to a three-part disease, as unity, recovery, and service counteract the physical, mental, and spiritual nature of alcoholism, as described in The Big Book
the "sobriety circle" represents the unity and wholeness of the entire AA fellowship
put together, these two shapes form an ancient symbol believed to represent the mind, body, and spirit coming together as a single entity in a spiritual awakening
The Meaning
According to a 1955 speech by Bill W., co-founder of Alcoholics Anonymous:
"The circle stands for the whole world of AA, and the triangle stands for AA's Three Legacies of Recovery, Unity, and Service. Within our wonderful new world, we have found freedom from our fatal obsession. That we have chosen this particular symbol is perhaps no accident. The priests and seers of antiquity regarded the circle enclosing the triangle as a means of warding off spirits of evil, and AA's circle and triangle of Recovery, Unity, and Service have certainly meant all of that to us and much more."
The Origins Of The AA Symbol
AA was founded in 1935 in Akron, Ohio, and grew steadily in the years that followed. The circle and triangle symbol became connected with the organization at some point during these early years.
It was formally adopted as an original symbol or logo for the organization at AA's 20th Anniversary International Convention in St. Louis in 1955.
The symbol was officially registered that year, and from that point on it was widely used.
AA Logo Controversy
A generation later, many outside organizations began using the symbol for other items or materials, a pattern that concerned many AA members.
In 1986, the AA World Services board took action, contacting outside entities and organizations who were using the symbol and requesting that they stop. If this wasn't successful, legal action was initiated, though this was only necessary in two of about 170 total cases.
But without these outside organizations producing AA logo products, especially recovery chips and medallions which some groups award to those following long periods of sober living, there was increasing pressure on AA to produce these products in-house.
AA Logo Recommendations
At the 1992 Conference, following days of discussion and deliberation, the Conference approved a number of recommendations regarding the AA logo, which included:
that the use of sobriety chips/medallions is a matter of local autonomy and not one on which the Conference should record a definite position
that it is not appropriate for AA World Services or the Grapevine international journal to produce or license the production of sobriety chips/medallions
that the General Service Board should discontinue protecting the circle and triangle symbol as one of AA's registered marks
that AA World Services, Inc. should phase out the official/legal use of the circle and triangle entirely
Discontinuing The AA Logo
As a result of these recommendations, AA moved to eliminate the use of the logo on all official literature, letterhead, and all other materials in the early 1990s.
There were several practical reasons behind this resolution:
policing the use of the logo had become too costly
it was believed that any litigation over the symbol would only do damage to AA in the long run
the fears that external use would trivialize the symbol were seen to be unfounded, as no external force is believed to be able to detract from AA if those within it hold to the twelve steps and twelve traditions
After 1994, the logo was fully discontinued on all Conference-approved literature.
AA Logo Today
Today, however, the symbol is still associated with AA as well as other 12-step recovery fellowships. The design is often found on a variety of different materials, including the recovery coins that some AA meetings use to mark milestones in clean and sober living.
For information on our addiction recovery services, please connect with us today.
Written by Ark Behavioral Health Editorial Team
©2023 Ark National Holdings, LLC. | All Rights Reserved.
This page does not provide medical advice.
Questions About Treatment?
Ark Behavioral Health offers 100% confidential substance abuse assessment and treatment placement tailored to your individual needs. Achieve long-term recovery.
100% confidential. We respect your privacy.
Prefer Texting?
Our friendly support team is here to chat 24/7. Opt out any time.