LSD Street Names | Acid, Blotters, & Purple Haze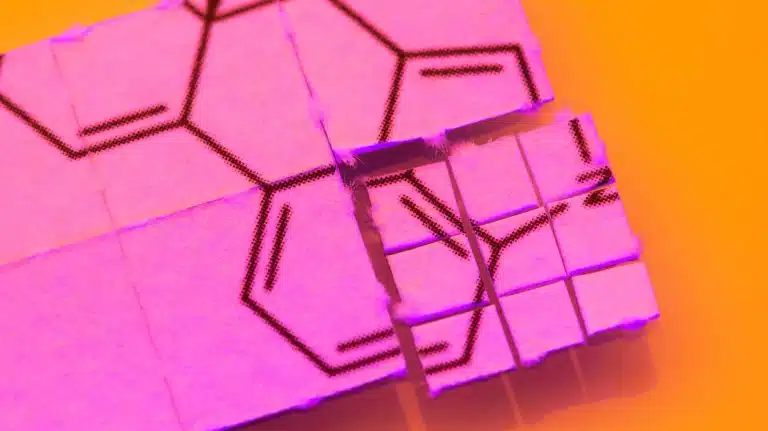 LSD, or lysergic acid diethylamide, is a psychedelic drug made from a fungus that grows on rye and other grains. It's usually applied to absorbent paper, such as blotter paper, for a person to place on their tongue.
As a hallucinogen, it makes you hallucinate (see, hear, or feel things that aren't there). After the drug wears off, you may have flashbacks to the experience.
According to the National Institute on Drug Abuse, LSD isn't addictive. However, it can cause tolerance (a need for increasingly larger doses to achieve the desired "high") as well as dangerous side effects such as high blood pressure, increased heart rate, and psychosis.
Like most illicit drugs, LSD is sold on the street under various names.
LSD Street Names
Because LSD is illegal, people who sell and buy it use street names to avoid detection by law enforcement. According to the United States Drug Enforcement Administration (DEA), common street names for LSD include:
Aceite
Acid
Acido
Alice
Angels in a Sky
Animal
Backbreaker
Barrel
Bart Simpson
Battery Acid
Beast
Big D
Black Acid (LSD mixed with PCP)
Black Star
Black Sunshine
Black Tabs
Blotter Acid
Blue Acid
Blue Barrel
Blue Chair
Blue Cheer
Blue Heaven
Blue Microdots
Blue Mist
Blue Moon
Blue Sky
Blue Tabs
Bomba
Brown Bomber
Brown Dots
California Sunshine
Cherry Dome
Chief
Chinese Dragons
Cid
Coffee
Conductor
Contact Lens
Crackers
Crystal Tea
Cupcakes
Dental Floss
Dinosaurs
Dots
Electric Kool-Aid
Fields
Flash
Flat Blues
Ghost
Golden Dragon
Golf Balls
Goofy
Grape Parfait
Green Wedge
Grey Shields
Hats
Hawaiian Sunshine
Haze
Headlights
Heavenly Blue
Hits
Instant Zen
Jesus Christ Acid
Kaleidoscope
Leary
Lens
Lime Acid
Live
Loony Toons
Lucy in the Sky with Diamonds
Mellow Yellow
Mighty Quinn
Mind Detergent
Mother of God
Newspapers
Orange Cubes
Orange Haze
Orange Micros
Orange Wedges
Paper Acid
Pearly Gates
Pink Panthers
Pizza
Purple Haze
Purple Hearts
Sugar Cubes
Sugar Lumps
Superman
Tabs
Teddy Bears
Uncle Sid
Valley Dolls
Wedding Bells
White Dust
White Fluff
Window Glass
Window Pane
Yellow Dimples
Yellow Sunshine
Zen
How Much Does LSD Cost?
In general, LSD costs between $5 and $20 per hit. One hit usually contains 50 to 150 micrograms of LSD.
The exact price often depends on the availability of LSD in your area. Big cities tend to have higher supplies of LSD, which leads to lower prices. More rural areas tend to have lower supplies and higher prices.
How The Price Of LSD Compares To The Price Of Other Hallucinogenic Drugs
The cost of LSD is similar to the cost of certain other hallucinogenic drugs, namely:
MDMA (also called ecstasy or molly), which costs $5 to $25 per hit
phencyclidine (PCP), which costs $5 to $10 per hit
gamma-hydroxybutyrate (GHB), which costs $5 to $25 per hit
However, other hallucinogenic drugs are more expensive than LSD. These include:
psilocybin mushrooms (also called magic mushrooms or shrooms), which cost $20 to $40 per hit
peyote (also called mescaline or cactus), which costs $100 per gram
ketamine (also called Special K), which costs $60 to $100 per gram
Peyote and ketamine are particularly expensive because they're harder to find.
How The Price Of LSD Compares To The Price Of Other Drugs
Many non-hallucinogenic drugs cost the same or less than LSD. For instance, the benzodiazepine Xanax costs about $5 per pill, while the amphetamine Adderall costs between $5 and $20 per pill.
Other non-hallucinogenic drugs are much more expensive than LSD. For example, the opioids oxycodone and fentanyl can each cost $40 per pill, and methamphetamine can cost $80 per gram.
If you or a loved one struggles with LSD use, please reach out to an Ark Behavioral Health specialist. Our substance abuse treatment services include medical detox, mental health counseling, support groups, and more.
Written by Ark Behavioral Health Editorial Team
©2023 Ark National Holdings, LLC. | All Rights Reserved.
This page does not provide medical advice.
Questions About Treatment?
Ark Behavioral Health offers 100% confidential substance abuse assessment and treatment placement tailored to your individual needs. Achieve long-term recovery.
100% confidential. We respect your privacy.
Prefer Texting?
Our friendly support team is here to chat 24/7. Opt out any time.