What Does Crack Smell Like?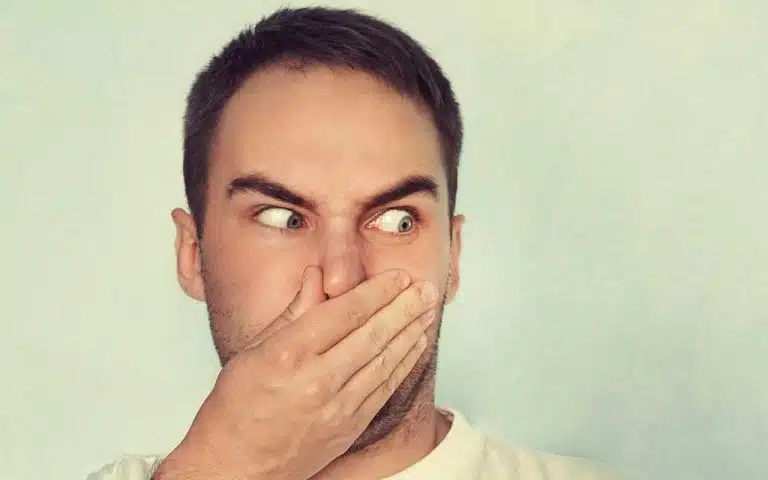 Most people say that crack smells like burnt plastic or rubber when it's smoked. Some find it smells like a nail salon, or has hints of gasoline and paint.
The smell of crack cocaine can vary slightly depending on the cutting agents and chemicals used to make the cocaine base.
Factors That Affect The Smell Of Crack Cocaine
Crack is often referred to as the freebase form of cocaine. It's made by mixing baking soda with cocaine hydrochloride powder and heating it until it hardens. This separates the cocaine base from the hydrochloride, making it smokeable.
While cocaine is a white, powdery substance, crack resembles soap or candle wax, with an off-white or yellowish color.
The smell of crack cocaine can vary slightly depending on the cutting agents and chemicals used to make the cocaine base.
Crack Cocaine Cutting Agents
The process of making crack locks in impurities that are in the cocaine powder. Cocaine is usually cut with other substances to stretch the supply or increase its potency. Illegal drugs like crack are especially dangerous because they're unregulated, so you don't know what's in them.
Depending on what the cocaine is cut with, crack might contain:
laundry detergent
laxative
talcum powder
caffeine
levamisole (a drug used in veterinary medicine)
benzocaine or lidocaine (numbing agents)
fentanyl (a deadly opioid)
Powdered cocaine tends to have a sweet, floral scent, but additives may affect how the drug smells both before and after it's made into crack.
Chemicals Used To Make Crack Cocaine
Chemicals used to make crack cocaine can also affect its odor. The "nail salon" smell can be attributed to acetone, as well as butyl or ethyl acetate. These solvents are used in nail polish remover and are often found in cocaine.
Cocaine is made with a combination of odorous chemicals, such as:
motor oil
gasoline
kerosine
lime
cement
acetic acid
sulfuric acid
calcium chloride
Some people find this chemical smell comes through when they're smoking crack. It may be similar to the odor of methamphetamine, which some people describe as ammonia (or cat pee).
The chemicals in crack cocaine may be more odorous when someone is snorting the drug. Though most people smoke crack, some crush it and snort it. Others mix it with an acidic substance like lemon juice or vinegar and inject it.
Different methods of ingestion can affect the smell of crack.
Signs Someone Is Smoking Crack
If you're worried that a loved one may be smoking crack, knowing what it smells like may help you decide if your concern is valid. Cocaine use is dangerous and can lead to drug addiction.
Other signs of crack cocaine abuse may include:
crack paraphernalia, such as a glass pipe, metal screen, foil, or rolled paper
burns or blisters on lips or fingers
chest pain or asthma attacks
high energy levels followed by exhaustion (from binging crack)
hyperactivity, shown as excessive talking or "jitters"
paranoia or intense mood swings
Crack is thought to be the most addictive form of cocaine because smoking crack produces an instant, intense, and brief high that leaves you wanting more.
If someone is addicted to crack cocaine, you'll probably notice them acting differently. They may withdraw from family and friends and begin to lose control of their life.
Substance abuse becomes an addiction when someone is unable to cut back or stop their drug use, even when it's negatively affecting them. Talking to your loved one about their drug abuse now may help save their life.
Many addiction treatment centers offer personalized care for crack cocaine addiction, including medical detox and mental health counseling. To learn more about our comprehensive drug rehab centers at Ark Behavioral Health, speak with a treatment specialist today.
Written by Ark Behavioral Health Editorial Team
©2023 Ark National Holdings, LLC. | All Rights Reserved.
This page does not provide medical advice.
Questions About Treatment?
Ark Behavioral Health offers 100% confidential substance abuse assessment and treatment placement tailored to your individual needs. Achieve long-term recovery.
100% confidential. We respect your privacy.
Prefer Texting?
Our friendly support team is here to chat 24/7. Opt out any time.