Hispanic/Latino Mental Illness And Addiction Prevalence In The U.S.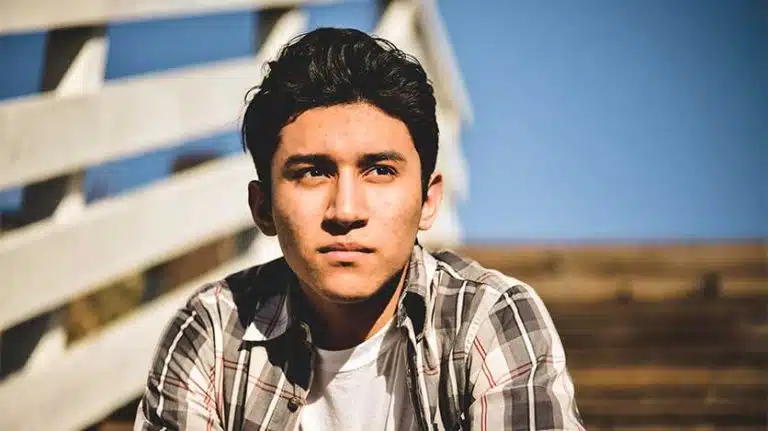 Hispanic and Latino communities are growing throughout the United States. According to the Pew Research Center, the U.S. Hispanic population grew by at least 50% from 2010 to 2020.
When any community grows so quickly, it's important to make sure that their health care needs are being met, including care related to mental health concerns.
As a result of this community growth, some United States health care researchers are asking how they can best address concerns such as stress, mental illness, and addiction in Hispanic and Latino communities.
How Common Is Addiction Among Hispanic And Latino Populations?
In the United States, addiction rates vary between different races and nationalities.
Historically, underserved and underrepresented populations have the highest rates of addiction.
Hispanic and Latino communities, however, generally have similar rates of addiction as non-Hispanic white communities, according to the Substance Abuse and Mental Health Services Administration (SAMHSA).
Still, SAMHSA also notes that while Latinos and non-Hispanic white people have comparable addiction rates, Latinos and Hispanics face disparities in addiction care.
Treatment Disparities In Addiction Care For Hispanic/Latino Communities
In addition to having similar substance abuse rates as white individuals, Hispanic and Latino individuals face similar rates of mental illness in general.
SAMHSA's research on mental health demographics shows that white and Latino people report similar numbers for both serious mental illness and mental health issues in general.
However, SAMHSA's research also shows treatment differences between different ethnic groups, including Latino populations.
The U.S. Department of Health and Human Services (HHS) echoes these results, finding that all ethnic minorities are less likely to receive mental health care than white people.
Furthermore, when they do receive mental health treatment, they are more likely to receive poor-quality care than white people.
Use Of Mental Health Services
Several services are available for people who deal with addiction and other mental health concerns.
SAMHSA notes that among different racial demographics, white and multiracial adults are the most likely to receive any type of mental health services.
Hispanic and Latino communities have some of the lowest rates of using these services.
Access To Mental Health Medication
Mental health medication includes drugs such as antidepressants, anti-anxiety medication, stimulants that treat attention-deficit hyperactivity disorder (ADHD), and several others.
Medications are often prescribed in conjunction with other mental health services, such as talking to a therapist.
These medications are designed to correct neurotransmitter imbalances that can cause mental health issues.
However, among ethnic demographics, Hispanic and Latino individuals report the second-lowest amount of prescription mental health medication use.
Commonly Abused Drugs Among Hispanic/Latino Individuals
Among Hispanic and Latino people who deal with addiction, the substances used are similar to the substances used in non-Hispanic white people with addictions.
Alcohol
Alcohol is the most commonly abused substance among most Hispanic populations in the U.S., according to research from SAMHSA.
Alcohol use is most common among Hispanic people from the ages of 18 to 25.
However, SAMHSA also noted that alcohol use among Hispanic teenagers had risen during the time of the survey.
Marijuana
Although marijuana is less addictive than several other substances, it is not a risk-free drug, and it still carries the possibility of addiction.
SAMHSA noted a significant increase in marijuana use among Hispanic people between 2018 and 2019.
Hallucinogenic Drugs
Hallucinogenic drugs are substances that affect the senses. They may cause visual and auditory hallucinations and a heightened awareness of touch and sound.
Some hallucinogens, such as MDMA (molly), make people feel especially social. As a result, people often use them at parties or situations when they want to bond with others.
Just over 2% (roughly one million people) of the U.S. Hispanic population used hallucinogens between 2018 and 2019.
Cocaine
Among U.S. Hispanic communities, cocaine is abused at similar rates as hallucinogens.
Cocaine is a stimulant drug that works by increasing a neurotransmitter called dopamine. It stops the brain from "recycling" its dopamine supply, leaving more available for use.
As a result, cocaine causes intense euphoria, increased confidence, an elevated heart rate, and several other physical and mental effects.
Differences In Drug Abuse Among Hispanic Communities
Within the U.S. Hispanic population, different communities experience different rates of addiction and substance abuse.
These differences occur as a result of several factors, but the most striking differences occur between genders, countries of origin, and assimilation into American culture.
Differences By Gender
According to substance abuse research, Latina women are less likely than Latino men to abuse alcohol.
The same research states that they are also less likely to become dependent on any substance than their male peers.
More research is needed to determine addiction rates among Latin-American nonbinary populations.
Differences By Country Of Origin
Hispanic and Latino communities see different rates of drug abuse depending on their country of origin.
According to research by the National Institute on Drug Abuse (NIDA), Puerto Rican populations show the highest rates of illicit drug use, while South Americans report the lowest rates.
Differences By Cultural Assimilation
Addiction research shows that for Hispanic and Latino individuals, culture plays a role in how they experience mental health.
According to this research, those who have assimilated into American culture and adopted American values experience higher rates of substance abuse than those who have not.
However, addiction research from the National Alliance on Mental Illness (NAMI) also shows that those who have assimilated are also more willing to seek mental health care.
Therefore, it is possible that these disparities come from people's willingness or unwillingness to discuss their mental health struggles with others.
Other Common Mental Health Concerns In The Hispanic/Latino Community
Hispanic and Latino populations face other mental health concerns in addition to substance use disorder.
These concerns impact people's day-to-day lives and overall well-being. Mental illness can also significantly increase the risk of substance abuse.
Depression In Hispanic/Latino Individuals
Depression is a mood disorder that causes intense sadness, numbness, hopelessness, and lethargy.
According to research on allostatic load (i.e. bodily wear and tear) and depression, Hispanic populations experience high rates of both.
Anxiety In Hispanic/Latino Individuals
Anxiety is a broad term that describes a series of disorders. These disorders cause disproportionate levels of fear and dread.
Generalized anxiety disorder (GAD) is the name for pervasive overall anxiety.
Other types of anxiety include:
obsessive-compulsive disorder (OCD): repetitive, unwanted thoughts that lead to compulsive actions
panic disorder: frequent bursts of short but intense anxiety called "panic attacks"
social anxiety disorder: intense fear of social situations and groups of people
phobias: intense fear of particular objects, animals, or scenarios
Research on Latino youth shows that young Latino people tend to internalize their anxiety symptoms more often than their white, non-Latino peers.
Suicidal Ideation In Hispanic/Latino Individuals
Suicidal ideation, or risk of suicide, is an especially pressing problem among Latino and Hispanic populations, especially youth.
According to a behavioral health report from the HHS, suicide was the second leading cause of death in Hispanic people ages 15 to 34 in 2019.
The same report found that Hispanic high-school-aged girls are 30% more likely than white non-Hispanic girls to attempt suicide.
PTSD In Hispanic/Latino Individuals
Post-traumatic stress disorder (PTSD) is a condition that results from exposure to trauma.
This disorder is common among military members, but civilians can experience PTSD as well.
Any form of trauma, including discrimination and immigration difficulties, can cause PTSD.
Among disorders that often overlap with addiction, PTSD is one of the most common.
Immigration-Related Stressors
Among Hispanic and Latino people in the U.S., many who entered the country as immigrants face additional stressors that impact mental health.
For example, immigrants whose families do not live in the U.S. may face homesickness and loneliness.
Loneliness, in particular, is a key predictor of addiction. When people don't have strong support systems, some may use drugs and alcohol as a coping mechanism.
For undocumented immigrants, the fear of deportation adds an additional stressor.
Regardless of documentation, discrimination based on ethnicity can contribute to stress as well.
Overall, immigrants experience a lot of stress, and chronic stress may make people especially vulnerable to addiction.
Dual Diagnosis In Hispanic And Latino Populations
When a person has an addiction and another mental health disorder, the combination is called a co-occurring condition or dual diagnosis.
How Common Is Dual Diagnosis?
In the general population, dual diagnoses are prevalent. Many people with addictions also have other mental health conditions, and vice versa.
In Hispanic and Latino communities, dual diagnoses are roughly as common as they are within the general population.
However, addiction research states that the numbers are slightly different for Latina women born in the U.S.
They face higher rates of co-occurring mood and anxiety disorders than men and those born outside the U.S.
Mental Health Care Challenges
NAMI explains that there are several barriers that stand between U.S. Hispanic communities and adequate mental health care.
Mental Illness Stigma
In many Hispanic communities, mental health is not a topic that people talk about openly. Again, many tend to internalize symptoms rather than speak about them with others.
This lack of communication often leads to stigma and shame, and many people may avoid seeking help to prevent being judged.
Prevalence Of Poverty
NAMI states that Hispanic people experience higher rates of poverty than non-Hispanic white people.
People in poverty experience higher rates of mental illness than the general population, and people with mental illnesses experience higher rates of poverty.
Poverty also prevents people from receiving mental health care, especially if they don't have health insurance.
Language Barriers
Many Latino immigrants speak little to no English, and finding a provider who speaks their language can be difficult.
The language barrier becomes especially complex for Latin-American people who don't speak Spanish.
While Spanish is a common language in Latin-American countries, some people speak Portuguese or one of several indigenous languages instead.
Finding providers who speak these languages can be more difficult than finding providers who speak Spanish.
Fear Of Deportation
NAMI explains that millions of children of undocumented immigrants are eligible for U.S. health insurance.
However, many families either do not know about this eligibility or choose not to use it due to fear of being deported or separated from one another.
Best Mental Health Care Practices For Hispanic And Latino Patients
In the U.S., behavioral therapy providers need to take several steps to help their Hispanic and Latino patients receive quality care.
Some changes must take place on a systemic level, others can be brought about by individual providers.
Here you'll find some steps that American mental health professionals can take to provide better care for their Hispanic and Latino patients.
Cultural Competence
When mental health care providers do not belong to a patient's culture, they should not assume that every culture experiences or discusses mental health in the same way.
Rather, they should learn about the patient's culture, including how people talk about health, how comfortable they are with the idea of mental illness, and common coping mechanisms.
Bilingual Services
Bilingual services or Spanish-only services can benefit people in Hispanic and Latino communities.
Bilingual services may be especially beneficial for families who have mixed language preferences.
For example, a single family may have some members who prefer Spanish and some who prefer English.
Finding Substance Abuse And Mental Health Treatment
Substance abuse is a treatable condition, but it does require competent care. If you are Hispanic, Latino, or both, you deserve quality care for your mental health.
However, it can be difficult to know where to start. NAMI recommends asking a primary care physician for recommendations.
You might ask about therapists and substance abuse programs that have experience treating Hispanic and Latino patients.
Many clinics treat patients regardless of immigration status, and if an institution receives government funding, its patients have the right to language access services such as an interpreter.
Hispanic And Latino Mental Health Resources
For Hispanic and Latino populations in the United States, the following resources can help people to find quality substance abuse and mental health services.
Written by Ark Behavioral Health Editorial Team
©2023 Ark National Holdings, LLC. | All Rights Reserved.
This page does not provide medical advice.
Questions About Treatment?
Ark Behavioral Health offers 100% confidential substance abuse assessment and treatment placement tailored to your individual needs. Achieve long-term recovery.
100% confidential. We respect your privacy.
Prefer Texting?
We've got you covered.
Receive 24/7 text support right away.
There is no obligation and you can opt out at any time.