Danbury, Connecticut Addiction Treatment Options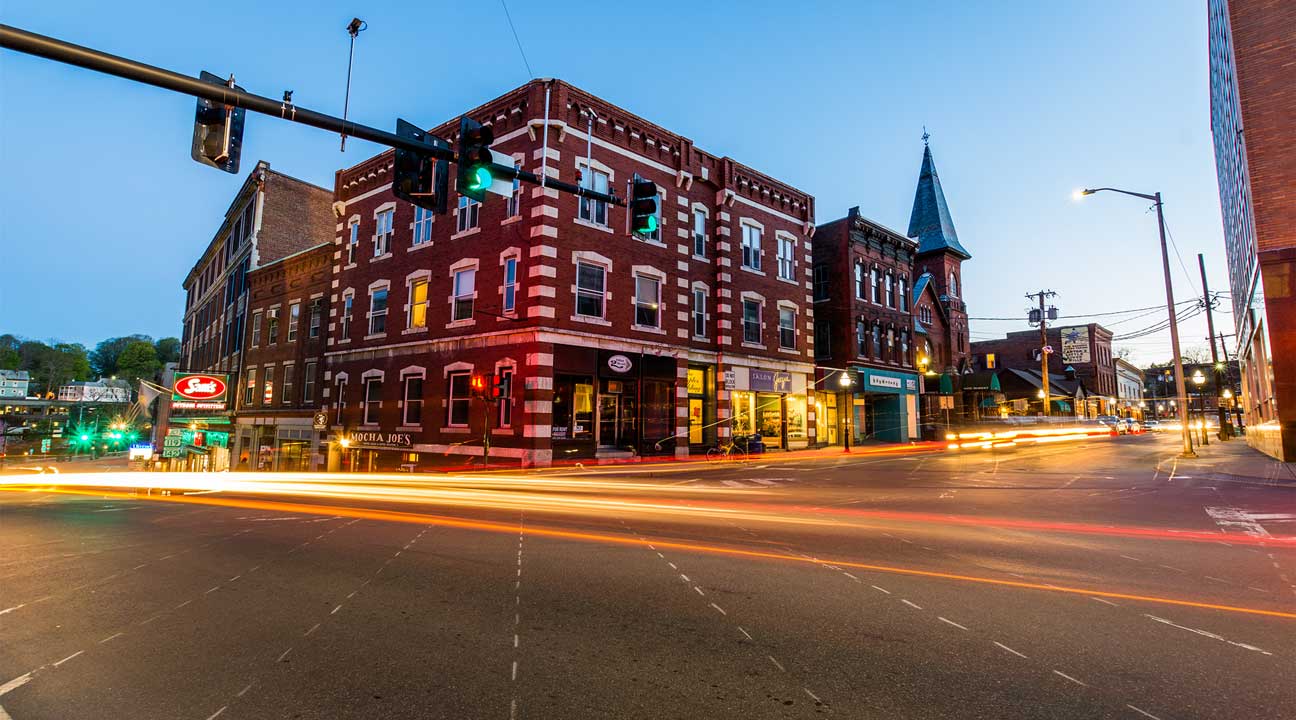 Like most other states, Connecticut continues to grapple with increasing rates of drug abuse.
The Connecticut Department of Mental Health and Addiction Services (DMHAS) reported nearly 95,000 admissions to addiction treatment programs funded or operated by the DMHAS in 2019.
The majority of admissions involved people with heroin or alcohol addictions. The CDMHAS notes that, overall, opioids and heroin account for half of all admissions to their treatment programs.
Connecticut directly addresses substance use disorders by providing addiction treatment options in Danbury, Bridgeport, Waterbury, and elsewhere throughout the state.
If you or a loved one is addicted to drugs or alcohol, professional treatment is essential for safely detoxing, receiving appropriate therapies, and achieving a sustainable recovery.
Substance Abuse In Danbury & Fairfield County, Connecticut
The Connecticut State Department of Public Health's website states that residents are more likely to unintentionally overdose on prescription or non-prescription drugs than perish in a car accident.
Additional substance abuse facts include:
Between 2015 and 2020, Fairfield County recorded nearly 800 overdose deaths. During that same time, Danbury recorded 84 overdose deaths
Average age of an overdose victim in Fairfield County is 43, with three times more males than females likely to suffer an overdose
Fentanyl, fentanyl analogs, heroin, benzodiazepines, and alcohol are among the most abused drugs in Fairfield County
About 70 percent of overdoses in Danbury and Fairfield County occur at a residence; 11 percent happen in automobiles
Alcohol & Drug Rehab Center Options Near Danbury, Connecticut
If you or a loved one enter a recovery program, physicians and counselors will perform a comprehensive intake evaluation on your physical and mental health.
This allows them to develop an individualized treatment plan based on your unique medical and psychological needs.
Detoxification is complete once you overcome withdrawal symptoms. Following detox, patients enter outpatient treatment or inpatient rehab programs to continue with addiction recovery.
Medical Drug & Alcohol Detox Programs
A medical detox process means the patient is being monitored constantly by doctors and nurses as they rid their body of addictive substances.
In addition to being provided with detox medications, patients have access to medical professionals around the clock for medical advice and emotional support as well. Detox programs are short-term and can take anywhere from three to seven days for most patients.
Inpatient Drug Rehab
Residents of an inpatient drug or alcohol rehab center in Danbury live in a structured environment that is supervised 24/7.
Professional and peer support is always available during residential treatment, and patients are treated with a variety of clinical and therapeutic approaches for co-occurring disorders, such as cognitive-behavioral therapy (CBT) and rational-emotive behavioral therapy (REB).
In addition, patients attend group and individual therapy sessions daily while participating in holistic activities such as art, journaling, exercising, or meditation.
Outpatient Treatment
Outpatient programs in Danbury allow patients to travel to and from the treatment facility to complete the rehab program.
Intensive outpatient programs (IOPs) have patients spending most of every day at the treatment center. Partial hospitalization programs (PHPs) include more intense therapies and medication monitoring.
Opioid & Alcohol Addiction Treatment Programs
Medication-assisted treatment (MAT) is a program combining medication and behavioral therapies for people with alcohol and/or opioid use disorder.
The FDA has approved three medications to treat opioid addictions: naltrexone, methadone, and buprenorphine. Medications approved to treat alcoholism are naltrexone, disulfiram and acamprosate.
Aftercare Services
Aftercare services are just as vital to a person's recovery as treatment programs. Peer support, sober housing/living, 12-step programs, counseling services, and community resources are a few aftercare services available in Fairfield County.
The best drug rehab programs will provide ongoing support and continuing care services to increase relapse prevention efforts.
Insurance Coverage For Substance Abuse Treatment In Connecticut
Public or private health insurance may help pay for addiction treatment services. Public insurance includes Medicare and Medicaid plans, while private plans are purchased commercially via the marketplace.
For people without insurance, state-funded treatment for substance abuse may be available. The Connecticut Department of Insurance has an online fact sheet to assist you or someone you know with finding ways to pay for addiction treatment.
Ark Behavioral Health Treatment Centers Near Danbury, Connecticut
Ark Behavioral Health operates four addiction treatment centers within three hours of Danbury.
All our rehab facilities are located in Massachusetts:
Learn more about our treatment programs by contacting our helpline today.
Written by Ark Behavioral Health Editorial Team
©2022 Ark National Holdings, LLC. | All Rights Reserved.
This page does not provide medical advice.
Questions About Treatment?
Ark Behavioral Health offers 100% confidential substance abuse assessment and treatment placement tailored to your individual needs. Achieve long-term recovery.
100% confidential. We respect your privacy.
Prefer Texting?
We've got you covered.
Receive 24/7 text support right away.
There is no obligation and you can opt out at any time.