Whitney Houston | Cocaine-Related Drowning Death
Whitney Houston was a singer and actress. Unfortunately, this superstar passed away in 2012 at the age of 48 from a cocaine-related drowning.
How Did Whitney Houston Die?
Whitney Houston died in a hotel room at the Beverly Hilton Hotel in Beverly Hills, California on February 11, 2012. Houston was in Beverly Hills to attend the pre-grammy party held by her friend Clive Davis.
According to the coroner's report, there were a number of contributing factors that resulted in Whitney Houston's death. The Los Angeles County coroner's office ruled the cause of death as an accidental drowning. Houston was found in the bathtub lying face down.
However, the coroner's report also stated a number of drugs were in Houston's system at the time of death, including cocaine, the antihistamine Benadryl, the benzodiazepine Xanax, and the muscle relaxant Flexeril.
Although listed as an accidental drowning, it was revealed Houston's death was also related to heart disease and cocaine use.
About Whitney Houston
Whitney Houston was born in Newark, New Jersey on August 9, 1963 to the parents of John Russell Houston Jr. and Emily "Cissy" Houston, a gospel singer. As a child, Houston followed in her mother's footsteps by performing in church choirs and becoming a background singer.
Her mother Cissy was a background singer for Elvis Presley and Aretha Franklin. Cissy was the cousin of Dionne Warwick as well.
Music Career
Following Whitney's success as a background singer, she released a number of studio albums including her first entitled Whitney Houston, which Rolling Stone rated as one of the top 500 greatest albums of all time.
Not only was Whitney Houston a recipient of numerous American Music Awards, multiple Grammy Awards and Emmy Awards, she was also considered to be a powerhouse in the music industry.
Some of the most popular and top hits by Houston include:
"I Wanna Dance With Somebody (Who Loves Me)"
"How Will I Know"
"The Greatest Love Of All"
"It's Not Right, But It's Okay"
"Saving All My Love For You"
"I Belong To You"
"I'm Every Woman"
"When You Believe"
Later in life, Houston married R&B singer Bobby Brown. They had one child together, daughter Bobbi Kristina Brown.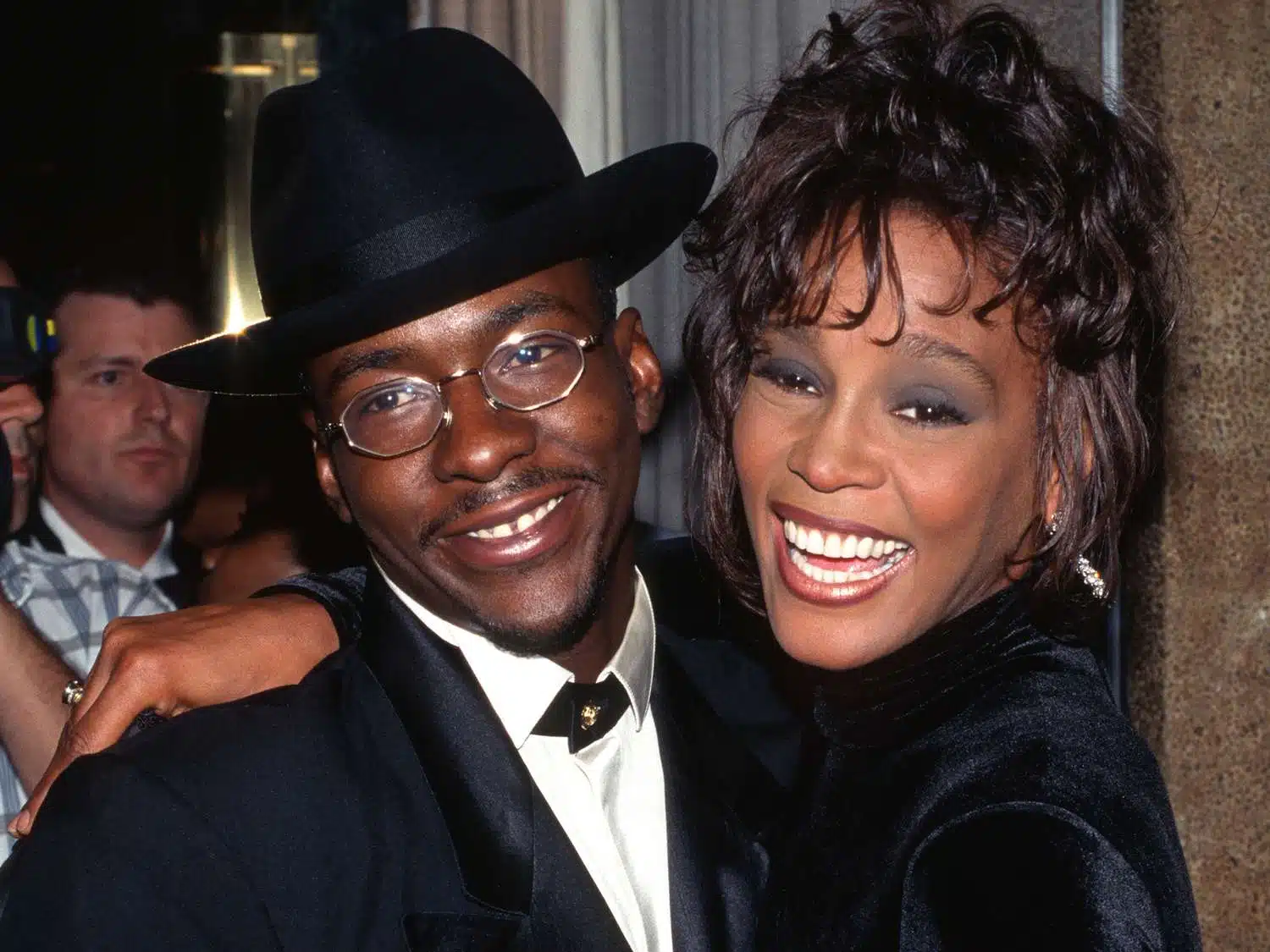 Film Career
Whitney Houston, already an established singer, starred in her first film role in the 1992 movie The Bodyguard. Starring opposite of Kevin Costner, the film features one of Houston's most-recognized songs—a cover of Dolly Parton's "I Will Always Love You."
Houston was also featured in other films such as Waiting to Exhale and The Preacher's Wife.
Whitney Houston's History Of Substance Abuse
Houston's husband Bobby Brown was arrested for drug possession and Brown and Houston began participating in drug use together.
In multiple interviews, including an interview with Oprah, Houston revealed her drug use, which mostly involved the use of cocaine, prescription drugs, and alcohol.
Houston struggled with cocaine use and other drugs for the rest of her life, despite seeking addiction treatment.
Did Whitney Houston Attend Addiction Treatment?
During an Oprah interview in 1996, Whitney Houston told Oprah that her mother sought the help of law enforcement in the hopes that Houston would receive further treatment for her drug abuse.
In fact, Houston admitted in the interview that not only did she struggle with serious drug use during the filming of the movie The Bodyguard, upon leaving rehab, she relapsed and continued using drugs.
In May 2011, Houston was struggling with alcohol and drug problems. Houston enrolled in a rehabilitation center as an outpatient.
Recovery Is Possible
If you or a loved one are struggling with substance abuse, recovery is possible with the aid of professional rehab and continued support from friends and family members.
To learn how we support your recovery efforts in both inpatient and outpatient treatment settings, please contact us today.
Written by Ark Behavioral Health Editorial Team
©2023 Ark National Holdings, LLC. | All Rights Reserved.
This page does not provide medical advice.
Questions About Treatment?
Ark Behavioral Health offers 100% confidential substance abuse assessment and treatment placement tailored to your individual needs. Achieve long-term recovery.
100% confidential. We respect your privacy.
Prefer Texting?
Our friendly support team is here to chat 24/7. Opt out any time.