Eric Douglas | Alcohol, Painkiller, & Tranquilizer Overdose Death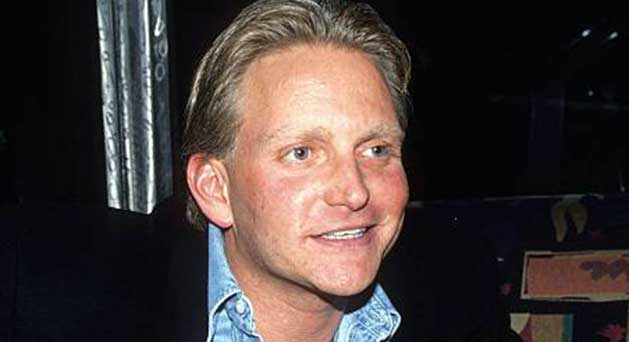 Eric Anthony Douglas was a stand-up comedian and American actor who died from an accidental overdose involving alcohol, painkillers, and tranquilizers. Combining substances can lead to an increased risk of a drug overdose, as seen with this unfortunate case of drug abuse.
Known in Hollywood as part of the Douglas family, Eric experienced substance abuse and legal issues throughout his life. Unfortunately, Eric Douglas died of a drug overdose at the age of 46 in 2004.
About Eric Douglas
Born June 21, 1958, Eric Douglas was the youngest son of actor Kirk Douglas and Anne Buydens. With his father an Oscar-winner, Eric grew up around Hollywood royalty, including his various siblings who were involved in the film industry as well.
Eric had an older brother, Peter Douglas, as well as two older half-brothers, Joel and Michael Douglas. The Academy-Award winner Michael Douglas is the husband of Catherine Zeta-Jones and is widely known for his large filmography.
During his early life, Eric studied at the London Academy of Dramatic Art. Later in the early 1990s, Eric turned to stand-up comedy, even performing routines at places in New York and The Comedy Store in London.
Filmography
Although Eric did not have as much success as the rest of the Douglas family, he appeared in several films and television programs such as:
The Flamingo Kid
Tomboy
A Gunfight
Tales from the Crypt
Highway to Heaven
The Golden Child
Delta Force 3: The Killing Game
The Alaska Kid
Student Confidential
How Eric Douglas Died
According to the medical examiner's office, Eric Douglas' death was an accidental overdose relating to the acute intoxication brought on by prescription pills and alcohol.
With acute intoxication as the cause of death, it brings forth the issue of combining legal or illegal substances with other drugs.
Central nervous system (CNS) depressants such as alcohol, tranquilizers, and painkillers, all of which were found in Douglas' system, can create life-threatening side effects.
On July 6, 2004, Eric Douglas was found in his Manhattan apartment in New York. His body is currently interred at Westwood Village Memorial Park cemetery in Los Angeles, California.
Eric Douglas' History Of Substance Abuse
In the 1990s, Eric began to have a number of legal issues including kicking a Beverly Hills police officer. Substance abuse problems followed, including being arrested for a DUI and cocaine possession in 1994.
A few years later, Eric was arrested when police found crack cocaine and countless alprazolam (Xanax) pills in his Manhattan apartment. In the late 90s, Eric was arrested for another DUI.
By the year 2000, Eric had spent 8 days in a coma after overdosing on Xanax. Around this time, Eric searched for a number of addiction treatment options.
Did Eric Douglas Attend Addiction Treatment?
In 1996, Eric visited a rehab facility, but by the next year, was involved in another DUI. Three years before his death, Eric stated his former psychiatrist prescribed Xanax, Klonopin, and Vicodin to him.
Eric sued his doctor, stating that he should not have been prescribed these medications while the doctor knew of Eric's alcohol abuse, as these two substances can be dangerous when combined.
During the final weeks before his death, he attempted addiction treatment once more at a rehab facility in New York.
Recovery Is Possible
The Eric Douglas death serves as a reminder of the hazards of combining various substances, including the risk of life-threatening overdose.
However, recovery is possible with professional help and ongoing support. To learn how we address substance use disorder and help pave the way toward lasting recovery, please contact Ark Behavioral Health today.
Written by Ark Behavioral Health Editorial Team
©2022 Ark National Holdings, LLC. | All Rights Reserved.
This page does not provide medical advice.
Questions About Treatment?
Ark Behavioral Health offers 100% confidential substance abuse assessment and treatment placement tailored to your individual needs. Achieve long-term recovery.
100% confidential. We respect your privacy.
Prefer Texting?
We've got you covered.
Receive 24/7 text support right away.
There is no obligation and you can opt out at any time.