Does Xanax Cause Weight Gain Or Weight Loss?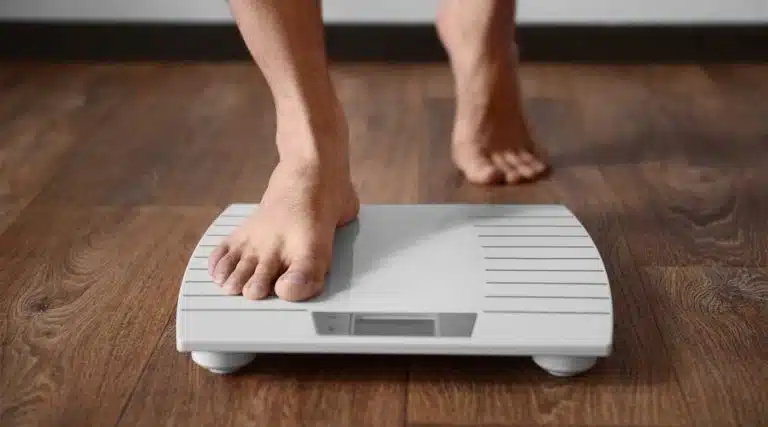 Xanax is the brand name for alprazolam, a medication that can help treat panic disorder and other anxiety disorders. It belongs to a group of medications called benzodiazepines. Other popular benzodiazepines include Klonopin, Valium, and Ativan.
Like all prescription drugs, Xanax may cause side effects, including weight changes.
Can Xanax Cause Weight Gain?
Yes, but only in certain situations.
For example, Xanax can cause extreme drowsiness, especially if you take it at high doses or in a manner not prescribed by your doctor. When you're drowsy, you may sleep more and get less physical activity, causing weight gain.
In addition, women who experience premenstrual dysphoric disorder (a condition that's similar to premenstrual syndrome, or PMS, but more severe) may notice an increased appetite while taking Xanax. This can also lead to weight gain.
Can Xanax Cause Weight Loss?
As with weight gain, weight loss is a possible side effect of Xanax. However, it's more common as a Xanax withdrawal symptom.
Xanax Withdrawal
The United States Food and Drug Administration (FDA) classifies Xanax as a Schedule IV Controlled Substance. This means it has a relatively high potential for abuse and addiction.
When you abuse or are addicted to Xanax, you may become physically dependent on it. This means your body needs the drug to function normally.
If you try to stop taking it, you may experience withdrawal symptoms, including decreased appetite and weight loss.
Other common withdrawal symptoms include:
trouble concentrating
muscle cramps
panic attacks
mood swings
diarrhea
vomiting
blurry vision
headache
You face a greater risk of Xanax withdrawal symptoms if you stop taking the drug cold turkey.
This is why you should talk to your healthcare provider about gradually reducing your dosage instead. This process, which is called "tapering," doesn't shock your system like quitting cold turkey does.
If you or a loved one is abusing or addicted to Xanax, please reach out to an ARK Behavioral Health specialist to learn about our comprehensive substance abuse treatment options.
Written by Ark Behavioral Health Editorial Team
©2023 Ark National Holdings, LLC. | All Rights Reserved.
This page does not provide medical advice.
Questions About Treatment?
Ark Behavioral Health offers 100% confidential substance abuse assessment and treatment placement tailored to your individual needs. Achieve long-term recovery.
100% confidential. We respect your privacy.
Prefer Texting?
Our friendly support team is here to chat 24/7. Opt out any time.