What Does Vodka Taste Like?
Published
on

September 13, 2021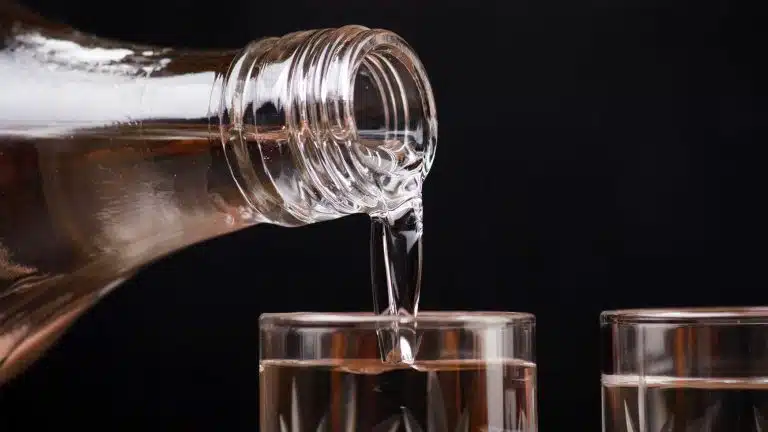 Vodka has a reputation for being tasteless. However, it can still be difficult to drink due to its high alcohol content, causing a feeling of burning in your mouth and throat when you drink vodka straight (drinking pure vodka without mixing it).
The texture and "mouthfeel" of vodka can depend on factors like its distilling process, impurities in the vodka, and the price.
Vodka can be put into mixed drinks due to its reputation or sold as flavored vodka. When mixed, it takes on the flavor of the drink it's put into, which can make it easier to drink. Drinking too much vodka can taste unpleasant and potentially lead to health problems.
Factors That Affect The Taste Of Vodka
Vodka is a spirit that comes from either Poland or Russia, and can be made in a number of ways. It is often classified as a neutral spirit since many vodka products have an alcohol content of 40% or higher.
Since the process of making vodka can vary, many factors can affect its taste, quality, and feel.
Quality Of Vodka
The terms "top shelf" or "bottom shelf" vodka are used to describe expensive or cheap vodka, respectively. The terms come from the fact that vodka is ordered on store shelves by their price, with cheaper brands on the bottom and expensive brands on top.
Top shelf vodka brands include Belvedere, Ketel One, Grey Goose, and Tito's Handmade vodka. These premium vodkas may be the best vodkas if you're looking for less burn to go with a higher alcohol content.
Bottom shelf vodkas are much less expensive than top shelf vodkas, and include brands like Smirnoff, Svedka, and Gordon's. Other popular brands, like Absolut vodka, may fall somewhere in between.
Alcohol Content
Vodka usually has a proof of about 80 (40% alcohol by volume), which is a high proof for an alcoholic drink. Alcohol's main ingredient, ethanol, is a toxic chemical that burns if you drink it.
Vodka producers have found ways to make vodka go down easier despite its high alcohol content. The proof of vodka may also vary between brands, leading to a stronger or weaker drink.
The Distillation Process
Distilling is the process of getting liquid from a natural ingredient. Vodka can be distilled from a number of grains and vegetables, which leads to various rye vodka, corn vodka, potato vodka, and other kinds. Distilling vodka can get rid of impurities, also called congeners, from vodka.
Some vodka brands promote their vodka as being distilled multiple times. This may seem like their vodka has less impurities, but distilling vodka multiple times can make the vodka stronger. This can cause vodka to have a bitter aftertaste.
A high-quality distillery that distills vodka once may lead to a product that's easier to drink. The quality of the distillers may matter more than the quantity when it comes to quality vodka.
Flavoring
Flavored vodka is also sold at many retailers and liquor stores. The vodka brands Svedka and Smirnoff sell pink lemonade-flavored vodka, while the brand Ciroc sells vodka with various fruit and vegetable flavors.
Putting vodka into a mixed drink is also popular due to its usual lack of flavor. Among the many ingredients used in mixed drinks containing vodka, cranberry juice, orange juice, lemonade, and milk are some of the most popular drinks used to make cocktails with vodka.
Risks Of Drinking Vodka
Vodka is one of the most popular spirits in the world, but it's also strong and potentially dangerous. A standard drink of vodka is only 1.5 ounces, but it can be easy to pour yourself too much if you are not careful.
Drinking too much vodka can be harmful to your physical and mental health.
Along with its burning feel and high alcohol content, you may feel like you do not enjoy drinking vodka anymore. If you feel this way but still cannot stop drinking, you could benefit from professional help.
To find a drinking program that works for you or your loved one, contact our helpline today.
Written by Ark Behavioral Health Editorial Team
©2023 Ark National Holdings, LLC. | All Rights Reserved.
This page does not provide medical advice.
Questions About Treatment?
Ark Behavioral Health offers 100% confidential substance abuse assessment and treatment placement tailored to your individual needs. Achieve long-term recovery.
100% confidential. We respect your privacy.
Prefer Texting?
We've got you covered.
Receive 24/7 text support right away.
There is no obligation and you can opt out at any time.