How Many Drinks Are In A Handle Of Vodka?
Published
on

September 15, 2021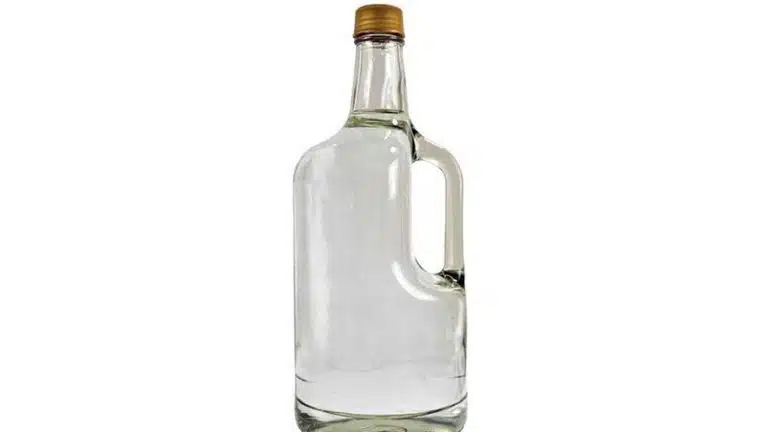 Originating in Poland and Russia, Vodka is a clear alcoholic beverage that uses wheat, grains, and potatoes during the distillation process.
A handle of vodka is a large bottle of liquor that contains 1.75 liters. A 1.75 liter bottle of liquor is the largest container in which liquor is sold.
When it comes to a handle of liquor, you receive the equivalent of 59.2 fluid ounces. This means that a handle of liquor consists of about 40 1.5-ounce shots (standard size shots), or 2.3 standard bottles.
The Different Sizes Of Vodka
The following is a list of some of the various bottle sizes of vodka you can choose from:
half pint
one-fifth of a gallon
half gallon
Liquor is measured in metric measurements, unlike beer. Beer uses Imperial measurements instead.
Popular Brands Of Vodka
There are many different brands of vodka. Some brands are more popular than others. Brands of vodka you may have heard of include:
Grey Goose
Absolut Vodka
​Deep Eddy
​Ketel One
​Skyy
​Tito's Handmade Vodka
​New Amsterdam Vodka
Svedka
Potential Risks Of Drinking Vodka
Drinking large amounts of vodka, which sometimes occurs because a person has purchased a handle of alcohol, can cause a number of problems. Not only can excessive drinking cause health issues, but it can also create problems with your social, family, and work life.
Heavy Drinking
Vodka can be used with other additives and mixers for a variety of drinks. Flavored vodka and dressing up drinks with garnishes can make alcoholic drinks appealing, increasing the risks of binge drinking and heavy drinking.
If you routinely drink most of the contents of a bottle of vodka, you may increase your risk of:
If you or a loved one lives with a drinking problem, contact us today to learn about our treatment options.
Written by Ark Behavioral Health Editorial Team
©2023 Ark National Holdings, LLC. | All Rights Reserved.
This page does not provide medical advice.
Questions About Treatment?
Ark Behavioral Health offers 100% confidential substance abuse assessment and treatment placement tailored to your individual needs. Achieve long-term recovery.
100% confidential. We respect your privacy.
Prefer Texting?
Our friendly support team is here to chat 24/7. Opt out any time.