Drinking Vodka Every Day | Health Concerns & Effects
Published
on

September 15, 2021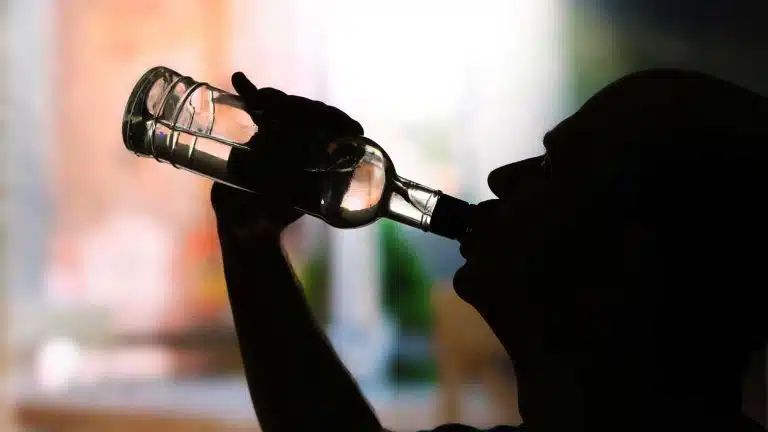 Drinking vodka every day can be harmful to your health.
If you drink alcohol every day, health experts recommend you do not drink more than 0.6 ounces (for women) or 1.2 ounces (for men) of pure alcohol. Due to vodka's high alcohol content, this comes out to 1 or 2 shots of vodka per day.
Drinking Every Day
A 2018 study from the Centers for Disease Control and Prevention (CDC) stated about 20% of U.S. adults drank at least seven alcoholic beverages per week, which is one drink per day on average.
Vodka is a popular drink in the U.S., meaning it may be a factor for people who drink high amounts of alcohol.
Most Americans do not drink every day, and only about 5% of people polled in the CDC study drink too much on a weekly basis.
Drinking vodka every day is not as important as how much you drink. Drinking more is usually more dangerous than drinking less, whether or not it is done every day.
Effects Of Drinking Vodka Every Day
Vodka has a high alcohol content of about 40%. Its strength can be covered up by mixing it with cranberry juice, putting it in a Bloody Mary (tomato-based mixed drink), or using flavored vodka.
However, a mixed drink does not reduce the amount of alcohol you consume. Like any other form of alcohol, vodka is a depressant that can cause effects such as:
impairment
changes in heart rate
drowsiness
problems with decision-making
high blood pressure
If you cannot control your drinking habits, drinking vodka every day can cause severe impairment, a higher risk of alcohol poisoning, and risk of long-term health effects.
Health Concerns Of Drinking Vodka Every Day
Vodka's main ingredient, ethanol, is toxic to your body. Drinking it every day over many months or years can cause long-term, irreversible damage.
The health concerns of alcohol tend to increase the more you drink alcohol. Heavy drinking is linked to the most health risks, but even moderate drinking can be harmful to your health in the long-term.
Moderate drinking does not mean safe drinking, as no amount of alcohol consumption is completely safe.
Risk Of Alcohol Use Disorder
Drinking vodka every day can lead to tolerance, where you feel less effects of alcohol after you drink. If one or two shots of vodka does not feel strong to you, your body may have adapted to vodka constantly being ingested.
For some people, they might increase the amount of alcohol they drink to make up for the tolerance, which leads to even higher tolerance. If this cycle of drinking and tolerance spirals out of control, your body may also become dependent on alcohol and be unable to function without it.
Tolerance and dependence are often symptoms of an alcohol use disorder (AUD). At some point, you may feel like you have gone from drinking alcohol for fun to drinking it because you need to. An AUD is a mental health disorder that hurts your health in the long-term.
Other Health Issues
Alcohol affects many parts of your body as it is broken down. These effects can build up over long periods of time, leading to health problems including:
weakened immune system
high blood pressure
liver disease
heart disease
higher risk for some types of cancer
low blood sugar (in patients with diabetes)
Can Drinking Vodka Every Day Be Good For Your Health?
It is possible to drink vodka every day without it becoming heavy drinking. You need to have no more than 2 shots of vodka per day to meet the requirements of 2 standard drinks.
Vodka is also a low-calorie spirit, with many vodka brands going as low as 0 calories. If you can stay under the moderate drinking line, vodka can be a lower-calorie choice for alcoholic drinks compared to drinks like beer or wine.
Some studies link moderate alcohol consumption to health benefits like lower cholesterol levels and better heart health. Despite these potential health benefits, vodka is still a spirit with a high alcohol content. It comes with the same risks as any other form of alcohol consumption.
Treating Alcohol Use Disorder
Vodka is one of the most popular types of alcohol in the United States. It is drunk straight out of shot glasses or mixed into vodka cocktails, mixed drinks, and martinis. Vodka's popularity also means many people are putting their health at risk by drinking it.
If you drink vodka every day and you feel like it's hurting your well-being, you may have an alcohol use disorder. Alcohol use disorders often need professional help to be treated.
To find an alcohol treatment program that works for you, contact our helpline today.
Written by Ark Behavioral Health Editorial Team
©2023 Ark National Holdings, LLC. | All Rights Reserved.
This page does not provide medical advice.
Questions About Treatment?
Ark Behavioral Health offers 100% confidential substance abuse assessment and treatment placement tailored to your individual needs. Achieve long-term recovery.
100% confidential. We respect your privacy.
Prefer Texting?
We've got you covered.
Receive 24/7 text support right away.
There is no obligation and you can opt out at any time.