Chest Pain After A Night Of Heavy Drinking | Causes & Symptoms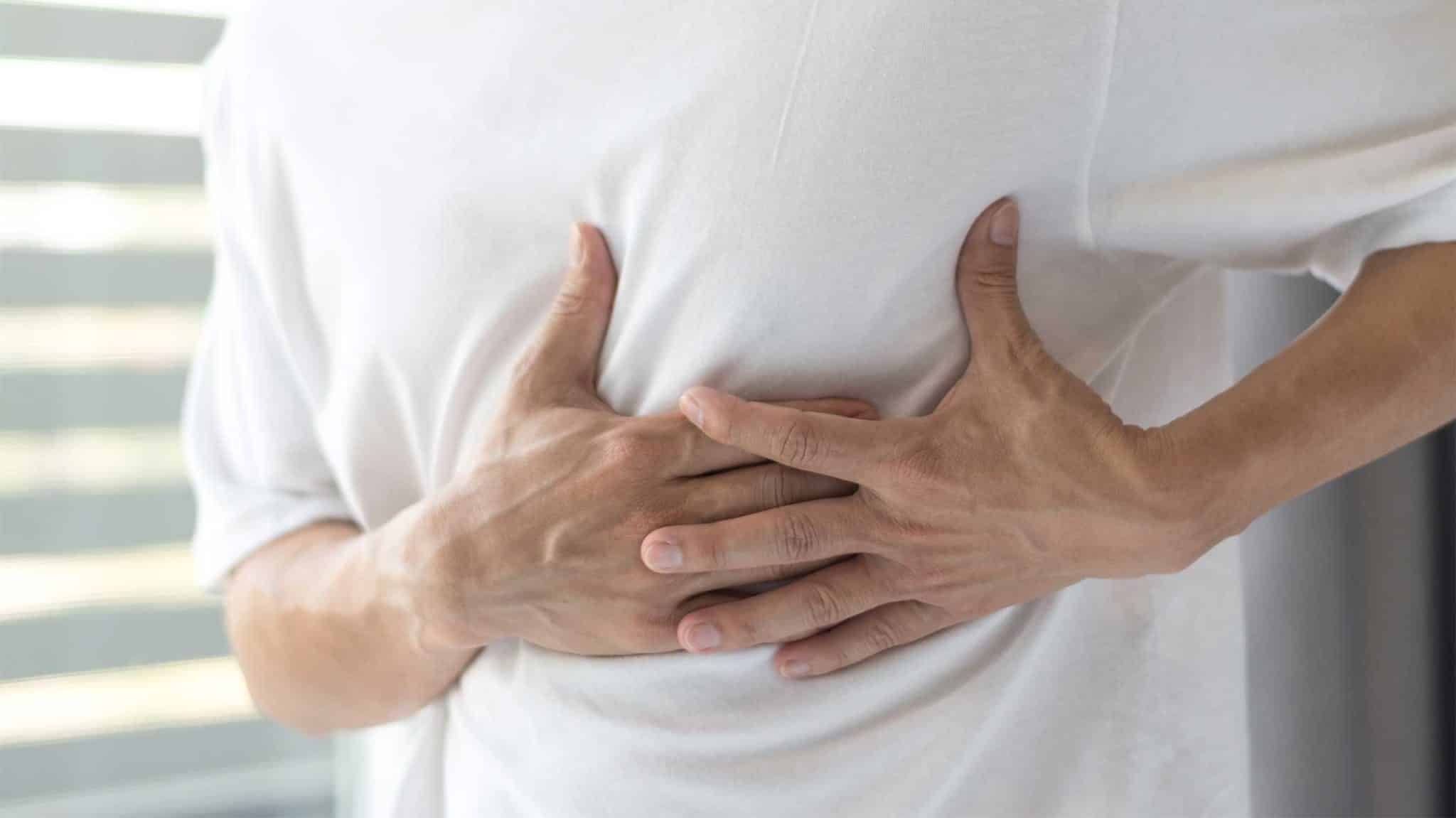 Drinking too many alcoholic drinks in one night can lead to chest pain the next day. This is sometimes called "holiday heart syndrome," but the actual causes may vary.
If your alcohol consumption is too high, chest pain may last for more than a day. Persistent chest pain can be a sign that you have a chronic condition made worse by excessive drinking, such as arrhythmia or atrial fibrillation.
Potential Causes Of Chest Pain After Drinking Alcohol
There are many reasons why your chest might hurt after a night of drinking. Some reasons may cause discomfort, but are not serious in the long-term. Others may be a sign of a larger health issue, such as an irregular heart rate or cardiomyopathy.
Alcohol affects your body in complex ways, and not all of its effects are understood. Some are still being studied.
High Blood Pressure
Alcohol use can affect your cardiovascular system right away. Alcohol can constrict your blood vessels, which reduces blood flow and leads to high blood pressure or hypertension.
High blood pressure can cause you to experience chest pain in a number of ways. It can put additional stress on your heart muscle, cause irregular heartbeats, and even lead to a stroke.
Alcohol is often linked to changes in your heart health especially after a night of heavy drinking or binge drinking. Since these drinking sessions often happen on weekends or holidays, these conditions are sometimes called "holiday heart syndrome."
Hangovers
Hangovers are likely caused by drinking too much alcohol and not enough water. You may wake up the next morning feeling dehydrated, sensitive to light, and nauseous. Dehydration can put higher stress on your heart, which can lead to chest pain.
If you wake up with a hangover, rehydrating your body should be one of your first goals. Drinking water, or liquids that have electrolytes, can help get rid of your hangover and your chest pain.
Angina Pectoris
Angina pectoris is a severe form of chest pain, likely caused by a lack of blood flow to the heart. Lack of blood flow to the heart can be caused by high blood pressure, which can itself be caused by alcohol.
Symptoms of angina pectoris include squeezing, tightness, pressure, and pain in the chest. These symptoms can be signs of a more serious problem coming, like a heart attack or stroke.
Atrial Fibrillation
Atrial fibrillation, or AFib, is a chronic heart problem where the chambers of the heart are out of sync. AFib can lead to strokes or heart attacks if it is not diagnosed or treated.
Alcohol consumption can cause flare-ups of atrial fibrillation. If you have been diagnosed with atrial fibrillation and have not felt its side effects in a while, any amount of alcohol can lead to you feeling chest pain, shortness of breath, fatigue, and other symptoms after you drink.
Acid Reflux
Alcohol can cause flare-ups of acid reflux or heartburn. Acid reflux disease is a condition where stomach acid ends up in the esophagus or throat, which can damage the tissue there. Symptoms of acid reflux include burning chest pain, bloating, constant burping, and nausea.
How alcohol can cause acid reflux disease is not fully known. Theories include alcohol damaging the esophagus and stomach lining, as well as alcohol changing how your stomach functions.
Acid reflux can be treated with antacids but is likely a chronic health condition that must be managed over time. Doctors may tell you to stop drinking alcohol to make sure your acid reflux does not get worse.
Alcoholic Cardiomyopathy
Alcoholic cardiomyopathy is a form of heart disease that changes the shape of the heart muscle itself. Heavy alcohol abuse can deform the heart, leading to less blood flow and a number of potential health problems. Symptoms of cardiomyopathy include:
shortness of breath
heart palpitations
swelling in the legs
bloating
lightheadedness
Cardiomyopathy can lead to heart failure and death if it is not treated.
Find Treatment For Alcohol-Related Health Problems
Alcohol can be harmful to your health in many ways. Along with severe chest pain and cardiovascular problems, alcohol addiction can hurt your lifestyle and relationship with loved ones.
Patients with an alcohol addiction may have chest pain when they do not drink alcohol. This can be a sign of alcohol withdrawal. Withdrawal can be difficult to get through on your own, as the detox period is often uncomfortable and painful.
To find a dedicated treatment program for long-term alcohol recovery, contact us today.
Written by Ark Behavioral Health Editorial Team
©2022 Ark National Holdings, LLC. | All Rights Reserved.
This page does not provide medical advice.
Questions About Treatment?
Ark Behavioral Health offers 100% confidential substance abuse assessment and treatment placement tailored to your individual needs. Achieve long-term recovery.
100% confidential. We respect your privacy.
Prefer Texting?
We've got you covered.
Receive 24/7 text support right away.
There is no obligation and you can opt out at any time.