How Alcohol Can Affect Your Heart | 5 Things To Know About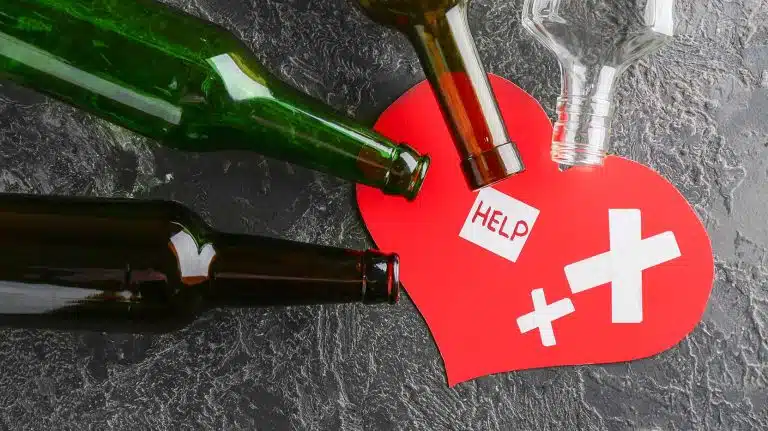 Drinking alcohol can lead to a number of health conditions, including heart disease. In fact, excessive alcohol consumption increases your odds of developing cardiovascular issues.
In order to help better understand how alcohol use affects the heart, take a closer look at five heart conditions that can be caused or aggravated by alcohol.
1. Heart Disease
Alcohol affects the heart in a variety of ways and increases your risk of heart disease. Heavy drinking or binge drinking can lead to a number of serious issues.
Not only can alcohol cause damage to blood vessels in the body, but those who drink alcohol in excess are also more likely to develop conditions that can lead to complications.
Although health risks vary from person to person, heart disease is prominent. Heart disease covers a wide range of heart issues and can lead to heart attacks.
2. Cardiomyopathy
Excessive drinking can weaken the heart muscles which may result in cardiomyopathy. Chronic alcohol abuse can lead to alcoholic cardiomyopathy.
If the heart has been damaged from too much alcohol consumption and cardiomyopathy occurs, there can become problems with blood flow. When the heart doesn't pump enough blood, this is known as congestive heart failure.
3. Hypertension/High Blood Pressure
High blood pressure can be a risk factor for a stroke or heart attack. High blood pressure causes a strain on the heart muscles and can lead to cardiovascular disease.
Having hypertension, or high blood pressure, can thicken and harden arteries which can lead to blood clots. This can put an unnecessary strain on the heart.
Learn more about How Alcohol Affects Blood Pressure
4. High Levels Of Cholesterol
Those with cholesterol problems should avoid alcohol. When cholesterol, along with fat and plaque, build-up to the point that they block arteries, your heart can be damaged. Clogged arteries can lead to the risk of a heart attack.
In addition to this, the effects of alcohol on the body do not stop with the heart. Alcohol can create fatty liver and cause liver disease.
Cholesterol medicine and alcohol are both processed through the liver. When in competition against each other, there is likely a strain on your liver.
5. Arrhythmias
When arteries become clogged and blockages occur, your heart can experience a number of arrhythmias. Your heart may beat too slowly or beat faster than usual.
Some of these heart rhythm disturbances can lead to atrial fibrillation, the most common arrhythmia that causes irregular heartbeats. Arrhythmias can cause strokes and an increased heart rate.
To learn more, read Can Drinking Alcohol Cause Heart Arrhythmia?
Maintaining A Healthy Heart
There are many health benefits to abstaining from alcohol. Maintaining a healthy diet and managing your alcohol intake can reduce health problems that may occur in those who drink too many alcoholic drinks.
In fact, those who drink less have a lower risk of developing diseases from excessive drinking. The American Heart Association recommends men limit their standard drink to two a day and women limit their intake to one standard drink per day.
Alcohol can also contribute to obesity which may cause other health concerns such as stroke or type 2 diabetes. In order to combat this, it's important to exercise, refrain from smoking and drinking, and eat a balanced diet.
To learn about our alcohol abuse treatment programs, please contact us today.
Alcohol & The Heart: FAQs
How Does Alcohol Affect The Cardiovascular System?
Heavy alcohol use can damage heart health and increase cardiovascular risks. In high amounts, alcohol can increase blood pressure, weaken heart muscles, and cause irregular heartbeat.
If these conditions are left untreated, they can lead to blood clots that can form in blood vessels in the heart and brain. This causes an increased risk of heart attack and stroke, both of which can be fatal.
Learn more about The Effects Of Alcohol On The Cardiovascular System
Is There A Link Between Alcohol & AFib?
Drinking excessive amounts of alcohol can lead to atrial fibrillation (AFib). Even those who drink minimal amounts of alcohol in moderation can develop AFib, a condition where your heart beats fast and out of rhythm.
Those who develop AFib have a greater risk of developing other issues such as blood clots and strokes.
Learn more about Alcohol's Effects On Atrial Fibrillation (AFib)
Can Heavy Drinking Cause Chest Pain The Next Day?
Heavy drinking can lead to chest pain the next day. In some cases, chest pain is a sign of a serious health condition, such as cardiomyopathy, acid reflux disease, or atrial fibrillation.
Learn more about Chest Pain After A Night Of Heavy Drinking
How Does Drinking Alcohol Affect Cholesterol?
Because cholesterol is produced in the same organ that processes alcohol (the liver), excessive alcohol use can increase your cholesterol levels, specifically your bad cholesterol levels. Too much bad cholesterol increases your risk of coronary artery disease, heart attack, and stroke.
In addition, alcohol consumption can lead to fatty liver disease, which prevents your liver from removing bad cholesterol from your body.
Alcohol can also cause weight gain due to excessive amounts of calories and added sugar. People who are overweight are more likely to experience high levels of bad cholesterol.
Learn more about How Drinking Alcohol Affects Your Cholesterol
Can Alcohol Cause A Heart Attack?
Heavy alcohol use can cause the heart muscle to weaken and lead to high blood pressure and hardened arteries. These symptoms can increase the risk of a heart attack.
To learn more, read Can Heavy Alcohol Use Cause A Heart Attack?
Written by Ark Behavioral Health Editorial Team
©2023 Ark National Holdings, LLC. | All Rights Reserved.
This page does not provide medical advice.
Questions About Treatment?
Ark Behavioral Health offers 100% confidential substance abuse assessment and treatment placement tailored to your individual needs. Achieve long-term recovery.
100% confidential. We respect your privacy.
Prefer Texting?
Our friendly support team is here to chat 24/7. Opt out any time.